OBS Screen Recorder Full Review: Is It Enough for Professional Work?
Open Broadcaster Software (OBS) is a free and open source software for video recording and live streaming. If you are a lookout for a freeware that can perform screen recording easily and efficiently, OBS screen recorder is highly recommended. In this OBS screen recorder review, we will go through some major aspects of the software including overview, pros & cons, how-to details, and its best alternative.

Part 1. Overview of OBS Screen Recorder
OBS Studio is one of the best free and open source screen recorders that brings lots of features and customization. It enables you to capture the screen whichever part you need and then share without any limitations. This free screen recorder provides the best and flexible settings that allow you to tweak the aspects of the screencast, including output format, video encoder, audio track, and more. What impresses me a lot is that it can capture and mix all resources, such as window screencasts, still images, web browser windows, webcam overlay, audio from mic, gameplay footage, etc.
Better yet, its powerful function is to handle with live streaming by supporting a number of popular streaming services. With OBS powerful and easy to use recording settings, you can record anything as you like.
Part 2. Pros & Cons of OBS Screen Recorder
To get a quick and brief understanding, you can see through the advantages and disadvantages of using OBS screen recorder.
Pros
It allows you to capture the screen, webcam, as well as the audio.
It lets you stream on any popular social media platform.
This recording tool is available on all the popular Windows, Mac, and Linux platforms
It is a great program for game recording and live streaming.
Cons
It is not to easy to use making it difficult for beginners to master.
It lacks editing tools.
Part 3. How to Use OBS Screen Recorder to Record
To get started with OBS Screen Recorder, you need to download and install it on your computer. OBS is available for all popular operating systems, including Windows, Mac, and Linux. You can free download OBS from its official website (https://obsproject.com/download).
After setting up the program on your computer, launch it. Then you can follow the steps below to record your screen and stream with OBS Studio.
Step 1. After launching the program on your computer, hit the Settings option at the lower right corner of the window.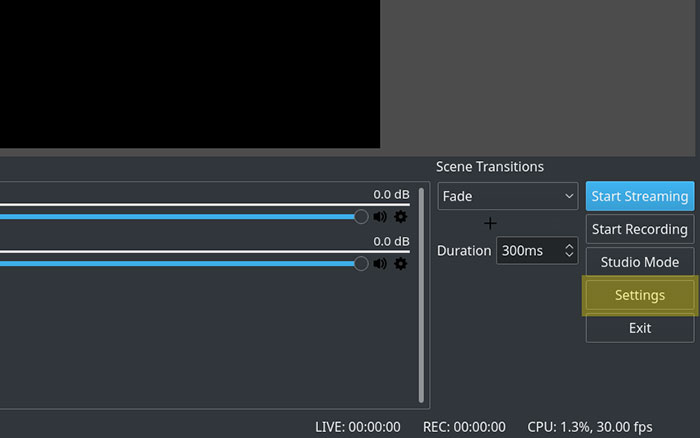 Step 2. Then, you will be taken to the Video tab. Here you can tweak some settings including the Base Resolution, Output Resolution, Downscale Filter, and Framerate.

From the Output tab, you can change the output mode to Advanced.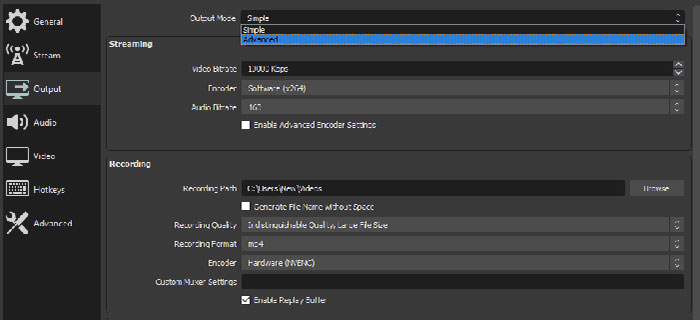 After that, you can select the Recording Path, Recording Format, Audio Track, Encoder, etc. under the Recording option.
Step 3. Back to the main interface of OBS. Click+ button at the bottom of the Sources panel, and then select Display Capture on Mac and Windows or Screen Capture on Linux.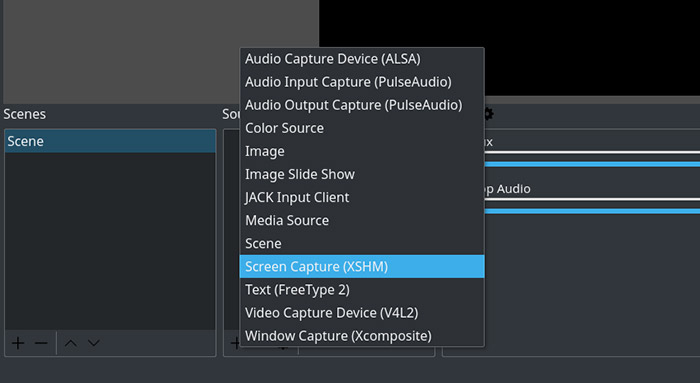 Then, hit OK to proceed.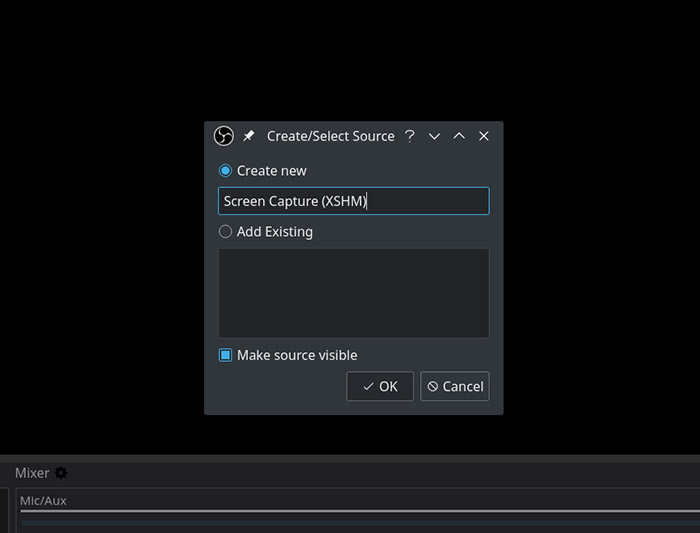 In the following pop-up window, click OK again.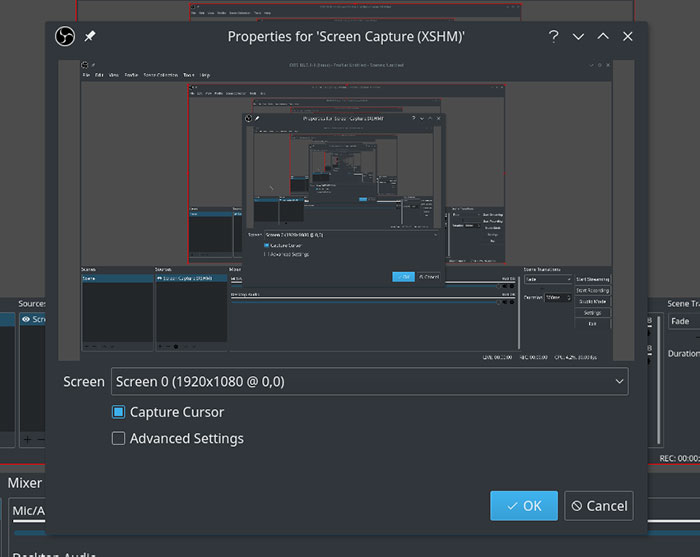 In the end, click Start Recording at the bottom right corner to start your screen recording.
Part 4. Best Alternative to OBS Screen Recorder
Although OBS can satisfy our basic recording needs, it doesn't support annotations and video editing. If you are looking for a more professional screen recording tool, FVC Screen Recorder is your best choice. You get empowered with the option to record video, audio, and webcam with high quality.
You can tweak various settings like how the cursor is displayed, the region of the area to capture, output file format, etc. It also offers some basic editing features like annotations, trimming, etc. that you can implement before sharing the output file.

Part 5. FAQs of OBS Screen Recorder
Is OBS really free to use?
Certainly. OBS is open-source software developed by volunteer contributors. The summary of the license is that OBS is free for anyone to use, for any reason.
Is there any watermark or limitation while using OBS?
OBS has no watermarks or other limitations. In addition, it can be used commercially with no restrictions.
Is OBS safe to use?
It is absolutely safe to use and free of malware, as long as you download OBS from its official website.
Conclusion
All in all, OBS Screen Recorder is here to make the screen capture tasks easier. It has everything that constitutes a superb tool and has not stopped getting better and better with each latest version that is released. If you prefer to record desktop screen, videos, music, or other activities online, FVC Free Screen Recorder, a totally free online screen recorder, can fully satisfy your needs. You can use it to capture non-copyrighted music without any hassle.