Importance of Video Resolution, Different Types and Video Display on Videos
Video resolution plays a vital role in every video we watch or use. Even though we are familiar with video resolution, most users ask these questions, what is the video resolution standard for every social media platform? What are the different types of resolution? Where can I play a video with the ultra-high definition? All of these questions will have an answer later on. Let's start learning all of this information without further ado within five to 7 minutes.

Part 1. What is a Video Resolution?
Video resolution is the measurement used to arrange and organize the pixel by width and length on every video. In every video, a dimension refers to a set of pixel numbers. For example, the dimension of 1080 differs from 720, 480, 360; basically, they have different measurements. Resolution is vital because this will determine how good your video will be. Although the resolution is critical, there are pixels that we called to build the resolution.
Pixel is the visual representation on every digital device; this is the smallest unit. Even though these are tiny, the resolution will build if all of the pixels come together; then, the visual output will show next after the resolution.
Now that we have an insight into video resolution, you must proceed to the next details to know the standard resolution of every social media platform on displaying video.
Part 2. What Are the Video Resolution Standards in Different Platforms
Facebook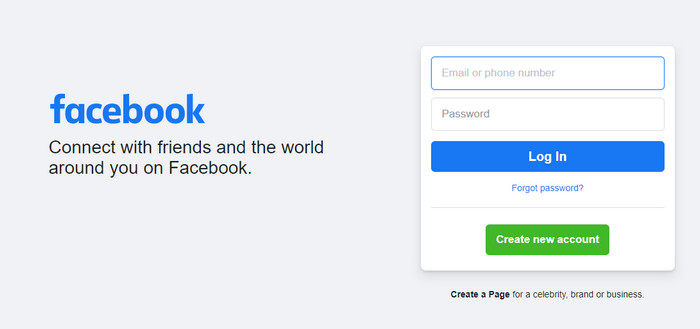 Facebook is a social networking website that offers its users to effortlessly connect with all people in the entire world. Other than that, you can post comments, watch a video, post on a timeline, and share a video. Users can set their posts as private, public, or friends only. Although you can freely share videos and images here, there are some limitations on the resolution this website supports. Suppose you post a video; the ideal Facebook video resolution is 720p.
Once you've uploaded a video with a higher resolution on Facebook, this website will make it lower; so expect that the video you will post will be reduced. The resolution we insert in here is based on the standard.
Instagram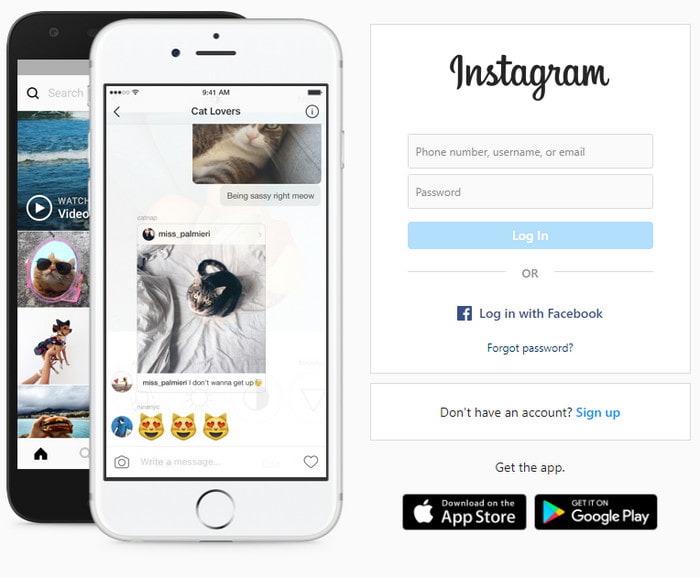 Another under MetaPlatform Inc. is Instagram. This app offers its users to share videos and images with their followers. Unlike Facebook, this app is much into kin-details, which means if you want to edit your video or image before posting it, you can use the built-in filter available in this app. Before you post, you'll need to determine first what you are about to use, if it is a landscape video, carousel, or square video. Suppose you want to post a landscape video, it will recommend 1080x670 Instagram video resolution, but for carousel and square, you must use as close to 1080 x 1080.
Youtube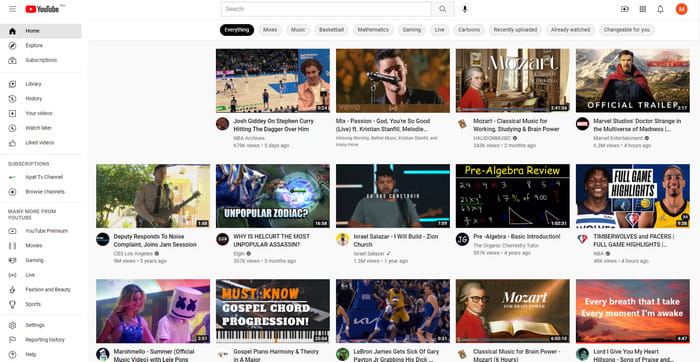 Youtube is the biggest video-sharing media platform you can freely access on the web or your phone. Suppose you want to watch vlogs, tutorials on how to, funny videos, pranks, and more; you can all have it here, and if you are an aspiring content creator, then this is the website that you should post your videos on. As we said earlier, it is the biggest video sharing platform; so expect that the quality it supports is high definition. The youtube video resolution can go up to 1080 px, or it can go low as 240 as the minimum resolution.
Fun fact: Did you know that YouTube is not a made-to-be video-sharing platform? The original concept of the website was to be a dating site, and it was formerly named "Tune In, Hook up," but it failed. Although it failed, the developer saw an opportunity for the website to grow, they saw that the video-sharing made the website grow, and because of that, YouTube was born.
Tiktok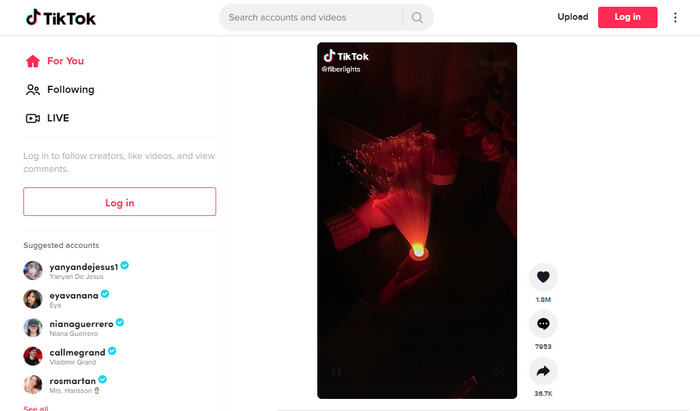 It is one of the fastest-growing short video-sharing apps on a mobile phone. Tiktok became known worldwide because of every Tiktok user's short film, such as dancing, challenges, story-telling, and others. Fun fact: this app is marketed as an alternative for Facebook and Instagram, both banned in China. Moreover, you need to reconsider things before posting a video on this app, like the resolution. The Tiktok video resolution is 1080 x 1920, and the file size must be under 287.5 MB.
Twitter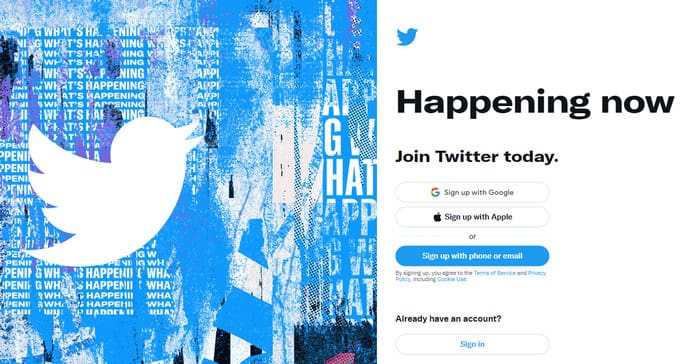 Twitter is a microblogging social networking service that offers its users to interact with others by tweeting to them or retweeting their tweets. Although you can share messages, images, and videos, this app firmly holds its degree of restriction because its purpose is to deliver short messages, unlike the other sites and apps we mentioned earlier. So, before you post a video on this site, you'll need to review the file size and the resolution you can go. For Twitter video resolution, you can go to 36 x 36 and upto 1080 on posting the video, and the file size must be less than 512 MB.
These are the popular apps and sites with their resolutions supported; the content included in this article are based on the standards per service. So now, if you want to know the different sizes of the resolution and more information about it, read the following details to learn more.
Part 3. Comparison Chart of Video Resolutions
With this video resolution chart, you will know more about the different resolutions sizes, names, and quality it provides on every video. Now, we use a chart to explain all of this in a much easier way to understand it better.
| | | |
| --- | --- | --- |
| Video Resolution (Width & Height) | Name | Quality |
| 7,680 x 4,320 | 4320p | 8K Ultra HD or Full Ultra High Definition (UHD) |
| 3840 x 2160 | 2160p | 4K or Ultra High Definition (UHD) |
| 2560 x 1440 | 1440p | 2k QHD or Quad HD |
| 1920 x 1080 | 1080p | High Definition Maximum (HD) |
| 1280 x 720 | 720p | High Definition Minimum (HD) |
| 854 x 480 | 480p | Standard Definition (SD) |
| 640 x 360 | 360p | Normal Definition |
| 426 x 240 | 240p | Low Definition |
| 256×144 | 144p | Lowest Definition |
Part 4. Best Video Player to Play or Watch Ultra-High Definition Videos on Desktop
You can't go wrong with playing 8k or 4k video resolution on Blu-ray Player because this software offers the best watching experience you won't experience with the other media player. With this software, you can play different video formats with different video resolutions at ease as it supports a wide variety of codecs on your video. So, if you love watching a video on your desktop, you must try to use this tool to play and watch any video anytime or anywhere. Follow the steps we provide to play any video in here with different resolutions easily.
Step 1. To use the tool, you must download it first on your desktop by clicking the appropriate button below. Install it immediately after you download, launch the tool, and proceed to the next step.
Step 2. Now that you've opened the media player click the Open File on the tools' main interface. Browse the video with 2k video resolution or any video and click Open to insert it.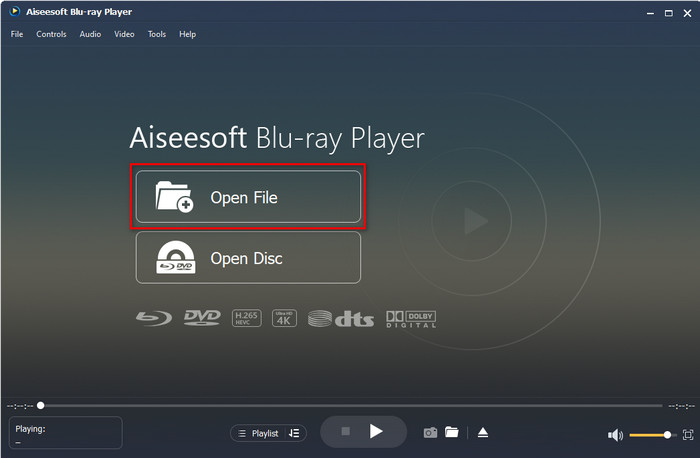 Step 3. Within a split of a second, the video will automatically play with the same resolution. As easy as that, you now watch your video with the highest quality help of the best media player on the desktop. If you want to watch another video, repeat the same steps at number 2.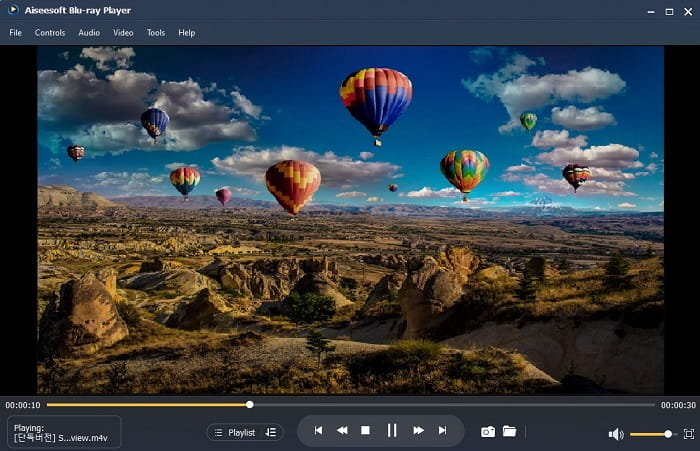 Related:
Part 5. FAQs about Video Resolution
What is the highest iPhone video resolution?
The version of the iPhone has different video resolution supported; the higher the version is, the higher the video resolution it supports. Let's compare two versions of the iPhone; For example, iPhone X native resolution supports 1125 x 2435, but the iPhone 8 plus supports a lower 1080 x 1920 as its native resolution.
Does Youtube support 4k video resolution?
You can watch a video with 4k video resolution in some videos but not in all of them. If the video uploaded on this site uses the VP9 codec, it could play at a 4k resolution, but it would take time to load compared to the other videos.
What is the difference between 8k and 1080?
To make it short, 8k provides a more in-depth element on the video, which means it is sharper than the 1080 video and the quality 8k provides is so far different than 1080. While 1080 is the standard full HD, which means you can watch high definition video in this resolution, it is not as sharp as the 8k resolution.
Conclusion
The idea about video resolution became more expounded and deeper as we tackled what it is, the resolution of the different platforms supported, and its various types. Although watching became our life, knowing about the resolution is essential, just as the quality of every video. In addition to the resolution, we also added software you can use to watch and easily play ultra-high-definition within a few clicks. You can download the Blu-ray Player to watch a video with more details on graphics and audio. Play,watch, and enjoy your video with the best media player in all desktop.