VOB Compression: How to Easily Reduce VOB Files Size Online for Free
A VOB file is a movie data file from a DVD disc, typically stored in the VIDEO_TS folder at the root of the DVD. However, the VOB file can often be quite large and if you need to save it to a small storage device or send it via email you will have to to shrink the size of the VOB. So if you want to compress VOB files or compress VOB files to MP4 format, read further to know the best solutions.

Part 1. The Easiest Way to Compress and Convert VOB Files to MP4 Online
If you don't want to download an app on your own computer, numerous websites will let you upload VOB video files and compress it for you. Some of these services require sign-up, and some will watermark your video. Here we'd like to recommend Free Video Compressor which is completely free and doesn't require anything but a video file. You just need to upload your video, tweak a couple of options, and you're good to go. Apart from compressing VOB videos, you can use it to compress MP4, AVI, WMV, MOV, and many other rare video file formats as well.
Step 1. Head to the online video compressor website
The link below will get you to the right place:
Navigate to the online video compressor website
Step 2. Upload your files
Locate and click Add Files to Compress button. The first time you use this tool, you'll need to install its launcher. Then, select your VOB files from your computer and press Open to upload them.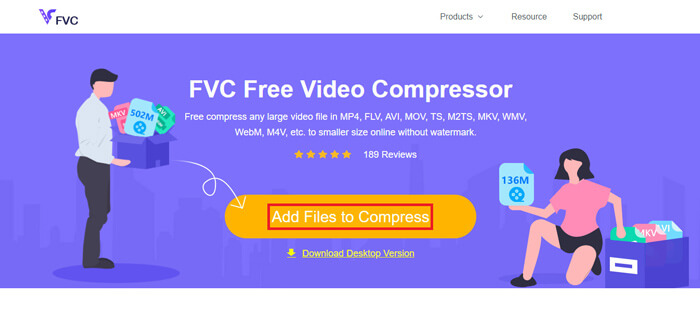 Step 3. Adjust the compression options
To make your files smaller, you can change the size of your video, tweak the resolution, adjust the bitrate, or convert to another video format, etc. For example, you can compress and convert a VOB file to MP4 format to reduce the size of the file.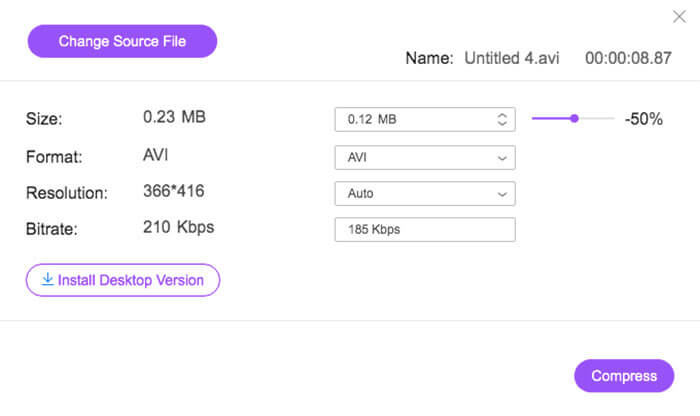 Step 4. Now, click on the Compress button to commence the process. When the file compression is complete, the tool will save it to your computer automatically.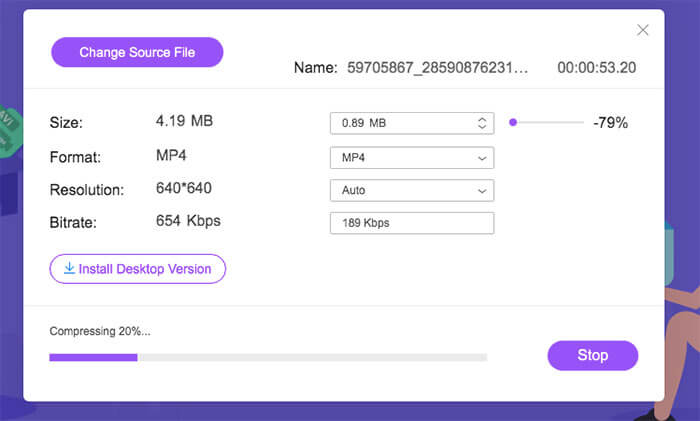 Besides, you can use this online tool to solve other video compression problems. Just check the following articles:
How to Compress AVCHD Video Files for Free
How to Compress Videos Online for WhatsApp
Part 2. Two More Online Video Compressors to Maker Your VOB Files Smaller
Clipchamp
Clipchamp is a web-based video editing tool that lets you convert, edit, and compress your video file. It enables you to choose the format (MP4, MOV or AVI), video file size, and more before compressing your VOB files. Once the compression is over, you can download the file to your computer or just share it with others. Note that the free version of Clipchamp will watermark the video you compressed at the beginning and ending frames. If you want to get rid of the watermark, you'll need to purchase the service.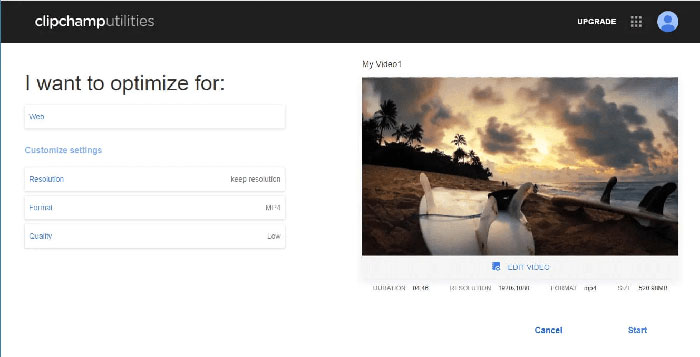 Clideo
Clideo is another online video editing app that lets you reduce the size of video easily. You can upload a VOB file from your computer, Google Drive, Dropbox or via URL, and then Clideo will configure all the compression parameters automatically. However, it is free for files up to 500 MB. If your file is larger, you'll have to upgrade to Clideo Pro with a $6 monthly fee.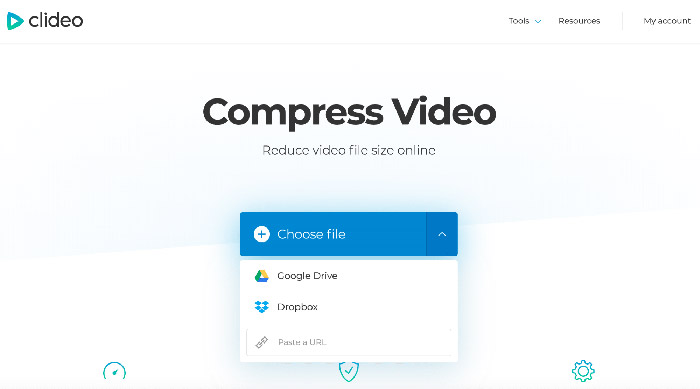 Part 3. FAQs of VOB Compression
How to compress VOB files on Mac?
The online tools mentioned above work on any operating system, so you can use one of them to make your VOB files smaller on your Mac.
How do I compress VOB videos for email?
There are multiple feasible solutions for email video conversion, and you can read on How to Compress a Video for Email to know more details.
How do I convert VOB to MP4 without losing quality?
You can try an online VOB to MP4 converter like Free Online Video Converter, which allows users to quickly change any file from VOB to MP4 without destroying quality. It can easily convert MP4 to VOB as well.
Conclusion
These were our top picks for the VOB file compression. We hope you would be able to get your satisfied VOB file size by using one of the above platforms. Which platform did you like and why? Feel free to share your views in the comments section below.