5 Best Tools You Can Use to Speed Up Videos Smoothly in All Platforms
Speeding up videos is very useful especially if you want to watch a video into a faster motion rather than normal. Also, if you want to speed up video, it will lessen the duration of the file and even make it a smaller file size than the usual raw video file. However, speeding up a video has its disadvantages like if the speed is too much the video can't be played. So, to avoid this problem we present different tools for you to choose from. All of the statements you will read below are only facts and have already been tried before we write this article. So now, let us explore the different tools presented below to know what are the best software on Windows, Mac and Linux.
Part 1. 3 Best Software to Speed up a Video on Windows
1.Video Converter Ultimate
If speeding it up or slowing it down is your problem then there is a one solution: the Video Converter Ultimate. This software is ready to make your video even faster than before or slow it down if you like. Also, the quality of the output if you want to export will not be lessened or reduced to a much lower quality. So, if you insert a 1080 or 4k UHD video in here expect that the quality will not be changed although you change the speed of it. And now, if you want to know how to speed up a video via Video Converter Ultimate then follow the steps provided below. In addition, you can't preview the 4x and 8x speed in here but you can still achieve that speed after exporting without destroying the quality.
Steps on How to Make the Video Faster with the Help of the Video Converter Ultimate:
Step 1. First and foremost, you will need to click the download button below to choose whether it is a PC or Mac. Then install it next and change the set-up if you want then click finish to save the changes.
Step 2. Go to the Toolbox and locate the Video Speed Controller then click it.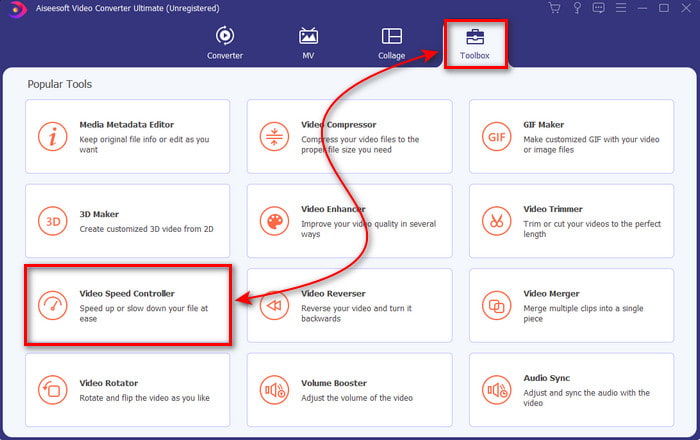 Step 3. Click the + sign to insert the video file you want to speed up and click Open to proceed.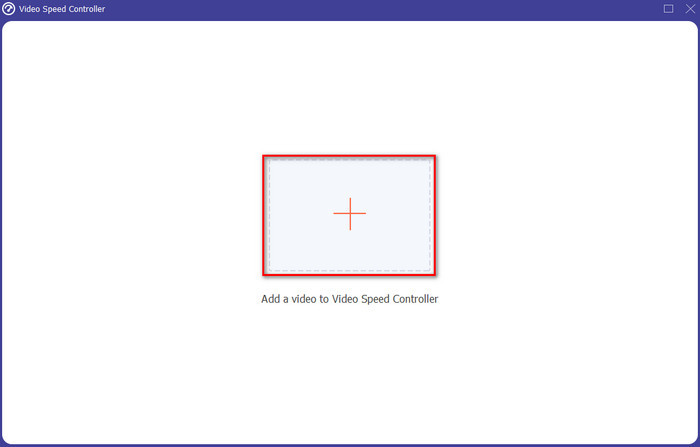 Step 4. On the interface select the speed option you want it to be to slow or speed up video. Previews are only available to 2x and below. Then to save the video you speed up, click the Export button.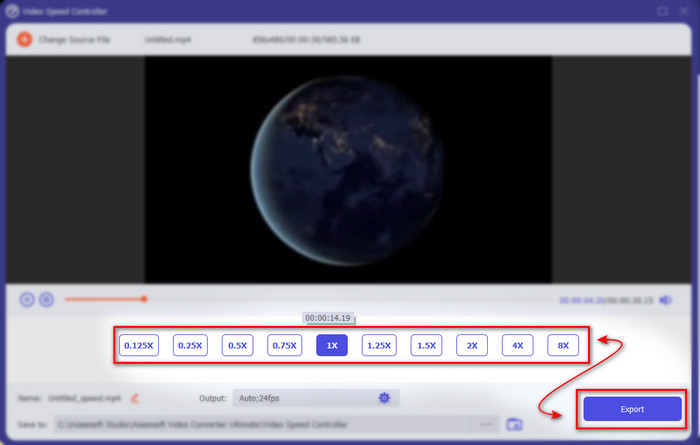 Step 5. Wait for a couple of minutes to be exported then if the video file is done a folder with the speed up video will show. Click the video to watch the speed up version of your video.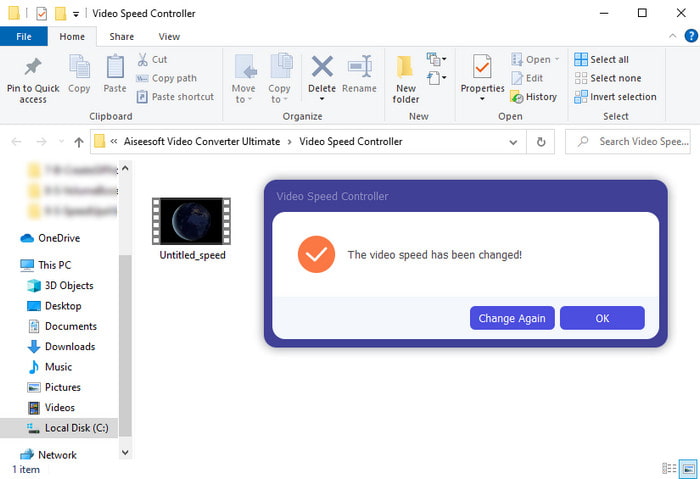 Pros
Advanced and futuristics editing features are already presented in Video Converter Ultimate.
The tool is simple to use yet the output of it is impressive.
Tool interface is already more impressive than the other tools presented here.
Cons
It is paid but not that expensive.
Before you can use this tool, you will need to download it first.
2. Adobe Premiere Pro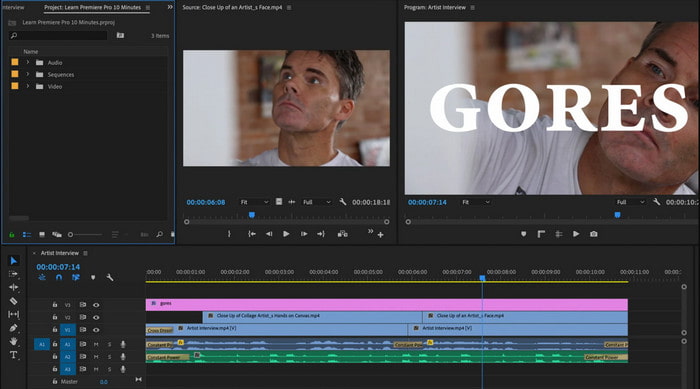 Adobe Premiere Pro is one of the best video editors you can use. This Adobe tool is one of the most picked because you can do whatever you want in editing and making a professional video. However, the tool is so expensive than the Video Converter Ultimate and also it is not user friendly. Instead of doing the editing once you launch the tool you will need to search on how to speed up video in Premiere. Also, the learning curve of this tool is a bit more complicated than expected because you will need to watch on YouTube how to use this and read some manuals about this tool.
Pros
One of the best tools that has been used by the pro.
The tool can do heavy video editing.
The interface looks more elegant and neater than another tool.
Cons
The Adobe Premier Pro is literally overpriced.
Learning curve of this tool will take some time before you can use it fully.
3.FFmpeg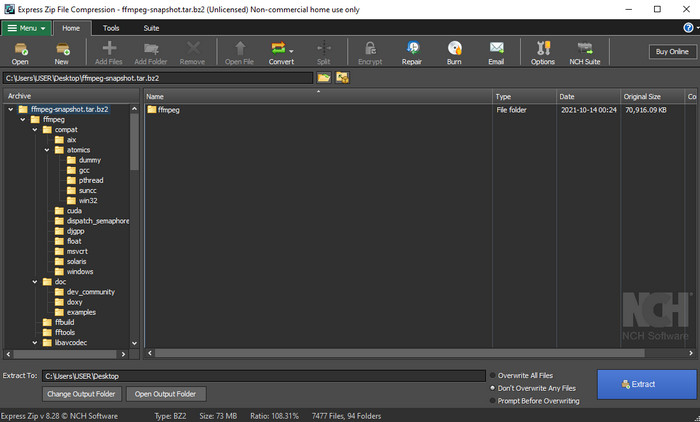 FFmpeg is one of the tools that is known as the leading multimedia framework. This tool is basically a Swiss-knife for handling videos, audio, streams and other multimedia files you need. Although the tool is a multipurpose, there are some upgrades this software needs. For example, the interface of the FFmpeg needs to become simplified. Like Adobe Premiere this tool is hard to be managed by beginners because of its overwhelming interface. Overall, the FFmpeg speed up video can be done if you study how to use the tool. If you will give a lot of time to learning this tool it should probably be paid off but it will be a long run.
Pros
It is an open-source software project.
It supports a wide variety of codecs.
Great choice for every professional who wants an effective editing feature.
Cons
Not the best choice for beginners to execute by themselves.
It supports a small range of cross platforms.
The interface of it is enormous to be handled by non-pro.
Part 2. 2 of the Best Mac Software to Speed up a Video
1.QuickTime Player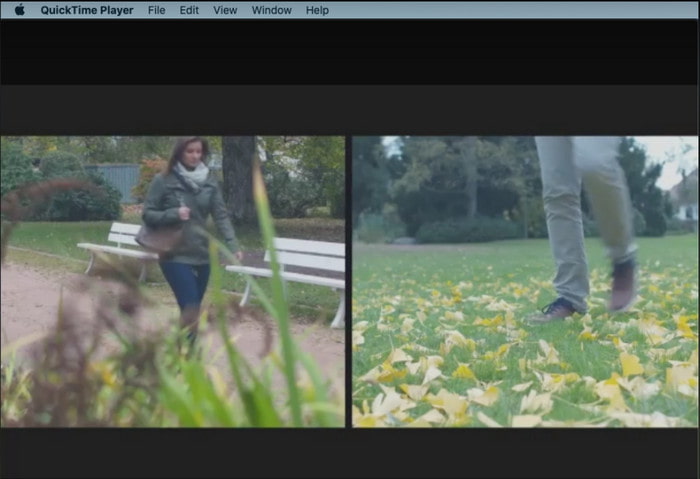 Learning how to speed up video in QuickTime is easy as one two three. Because you will not need to download the tool because it is already pre-installed on every Mac desktop. We know QuickTime Player is made by Apple Inc. to be used as a native media player for all Mac users. Although the tool has a built-in speed up and down you will need to do it manually which is a bit of a work for you. However, the overall interface of it is neatly great compared to VLC but QuickTime is only available on Apple products and there are no QuickTime Players on Windows.
Pros
No need to download the tool because it is already pre-installed.
Internet connection is not needed if you want to use the tool.
Watch and forward it easily with the help of this tool.
Cons
There are no available Windows versions of this tool.
Manually do the speed-up and down.
It doesn't support a wide scale media format.
2.Open Shot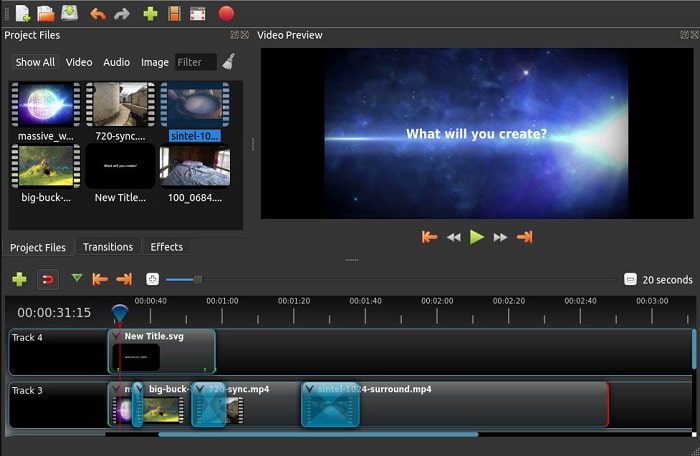 Open Shot is one of the best video editor software you can use especially for Mac. Although the tool has support in Windows, the Mac version is the best. Also, Open Shot speed up video can be done effectively with the help of this software. Moreover, the tool is free to be used by those who don't have enough confidence in using complicated tools with advanced features. Basically, this tool is presenting some basic editing features you would like to use. However, some of the features need to be added or updated.
Pros
It has the ability to save your final video output into other formats you like.
Videos can be edited simply with the help of its available tool features.
It comes with very intuitive instructions for beginners to follow. So, if you want to learn how to speed up video Windows 10, Mac or Linux this is a great choice.
Cons
Not the best choice for the users who want to have an incredible output because it lacks some of the advanced features.
Sometimes the tool crashes because of the load of editing you make or sometimes because of unknown reasons.
Not the best choice for a professional who wants to have the best.
Part 3. FAQs about How to Speed up a Video Windows and Mac
Can I speed up a section on my videos?
Absolutely yes. You can cut a video clip and speed that up then merge it with the other video to make a whole nother video speed up. For example, if you have an AVI you want to speed up you can follow the steps above and if you are done you can merge it with the best AVI merger in this link.
Which speed suits you the best; 2x, 4x, or 8x?
If watching a movie, speeding your video to 4x above will be hard to follow because the video becomes a lot faster so that the human eyes can't follow on. So, it is ideal to play a movie to 2x if you want to watch it faster and yet you can easily manage to follow. By clicking this link, you will go to a new article and learn how to speed the video up to 2x faster.
How to slow down the fast forward video tutorial?
If the video you download or convert is too fast then you can watch it in slow motion with the 5 Best Slow-Motion Video Player. So, go right now to this article to know how to slow down the videos.
Conclusion
To conclude, it is now easier for us to understand that you can speed up the videos easily with the help of the tool presented above. All of the tools are capable of increasing the speed of videos or slowing it down. Moreover, there is one tool that proves it is capable of not having a delayed video even if you increase the speed of videos. And that tool is the phenomenal editor the Video Converter Ultimate, this software is easy to use, the best choice for pro and beginner, it has a lot of advanced features you can choose from and more. So, don't settle on a-okay tool if you can have the best, like the Video Converter Ultimate.