[2021] Which of the 4 Is the Best Free AVI to MOV Converter Online and Offline
AVI is an uncompressed format developed by Microsoft. Although the file is unrestricted the format is still unavailable to be played on Mac because it is proprietary to Microsoft. So, the best way to play AVI format is to convert it into a MOV file. If you want to know how to convert AVI to MOV you must continue reading to know how to do it and which is the best tool for the job.

Part 1. The Ultimate Way on How to Convert AVI to MOV
As they say, start your day with a coffee or tea to have a great start. Same as go here, let's start this with the powerful video converter developed by FVC. The Video Converter Ultimate can convert any formats into a new one, for example converting the AVI to MOV is easy if you use this tool. Other than that, you can convert not only just one, two or three files at the same time but more. Actually, it doesn't have a limit on how many files is the limit to be converted. Besides that, you can also enhance the video in the toolbar of this tool provided after the conversion. So, if you're looking for the tool that outperforms all the converters in the list or in the web search then you may tell yourself that the searching is over. If you have a doubt about this tool, then you must test it first and follow these steps on how to use the ultimate converter that provides ultimate conversion.
Step 1. Download the tool and install it in your hard disk drive. Change the set-up of the tool click finish to save the changes you did.
Step 2. After installation and setting it up. The tool will automatically launch afterwards and an interface like this should show into your screen.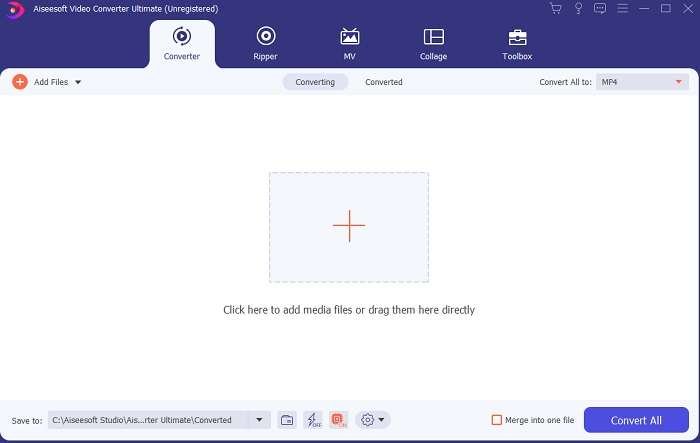 Step 3. Click the big plus sign in the middle to add the file to convert AVI to MOV or into another format.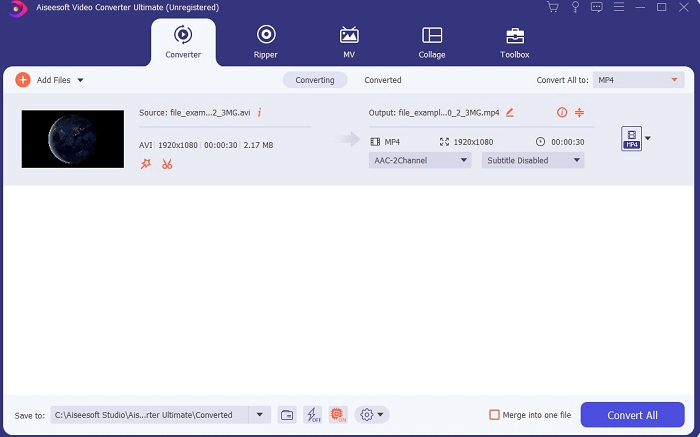 Step 4. Change the format by clicking the drop-down button and choose MOV or what format you want to convert. If the file is ready to be converted click Convert All to start the conversion.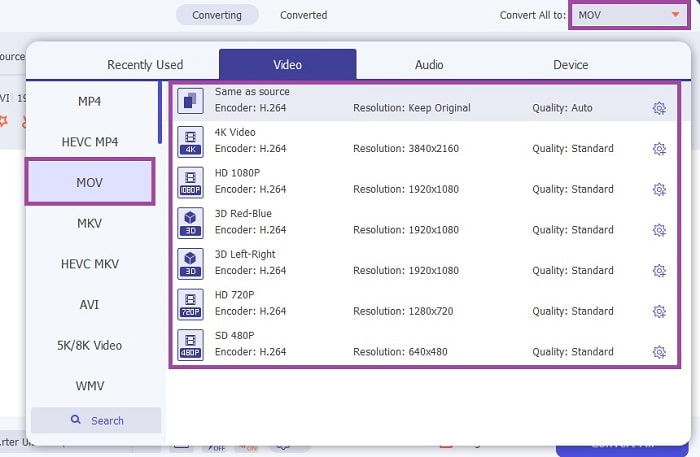 Step 5. This will only take less than a minute to be converted. If it is done a file explorer will pop-up on your screen and click the converted file to watch it. Later on, you can enhance the video into a better quality with the help of a toolbar.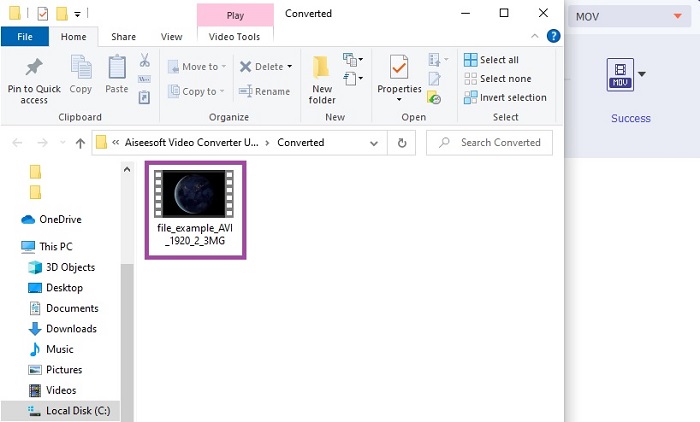 Part 2. Other Possible Ways on How to Convert AVI to MOV Online
1. FVC Free Online Video Converter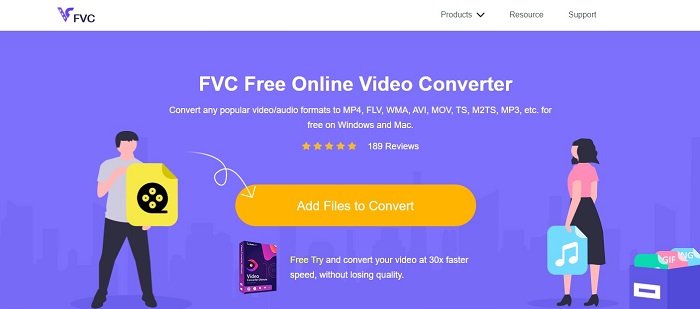 Unlike the tool above this tool is for free. FVC Free Video Converter is the free version of the tool above but the major features like enhancing the videos and more are not presented if you use this. But the basic converting features can be done by using this tool. If you want to know how this free AVI to MOV converter online works you must follow the simple steps below to ensure the converting process.
Step 1. Click this link and click the Add Files to Convert to launch it on your PC or Mac.
Step 2. After clicking it you must now select what files you want to be converted. Then click Open to start.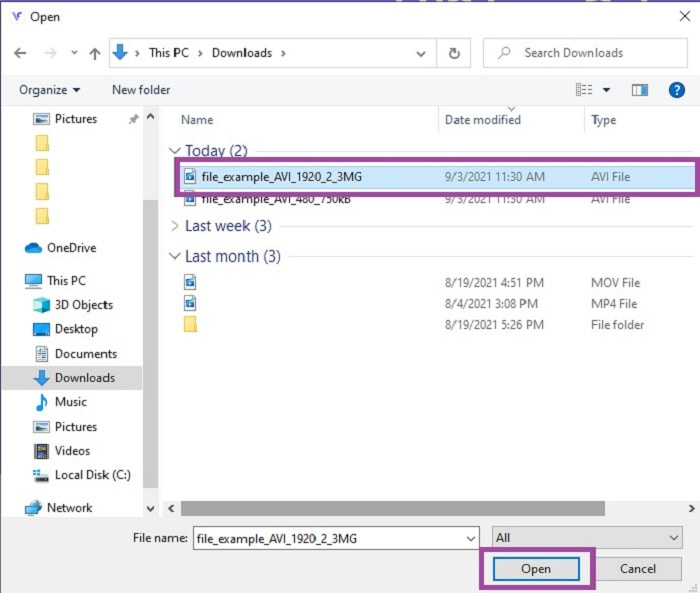 Step 3. Click the cog to change the video and audio settings if you want. To save the changes you made click the OK.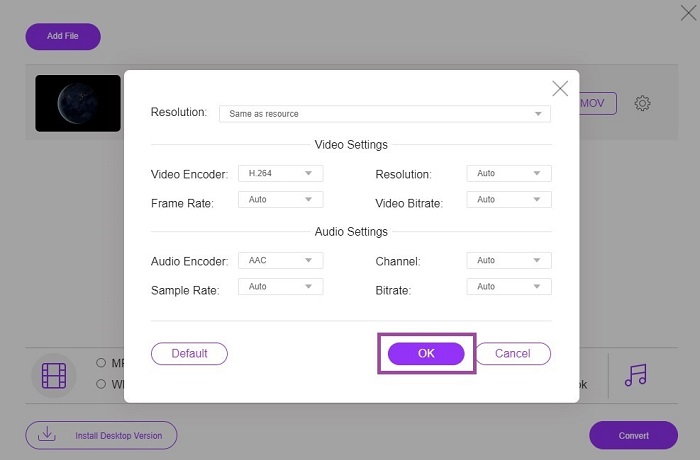 Step 4. If the file is in the interface, you must now select what format you want it to be converted. Going back to the main interface, click the Convert to start the process.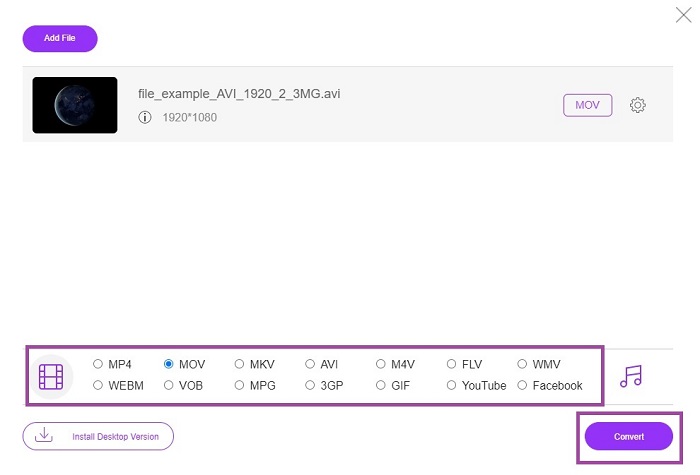 Step 5. If conversion is done you may check the file on the file manager later.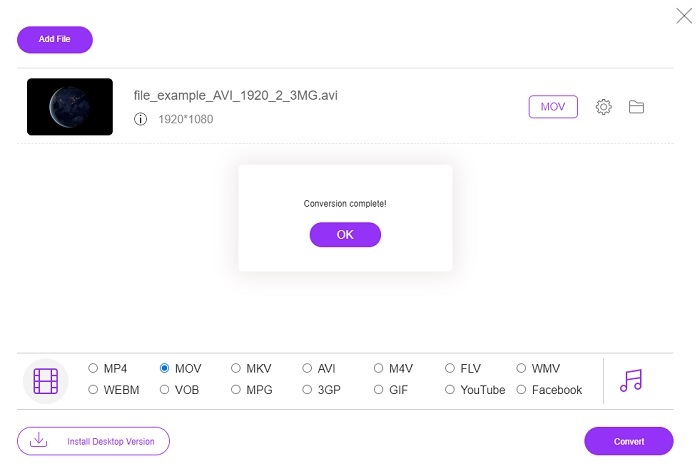 2. CloudConvert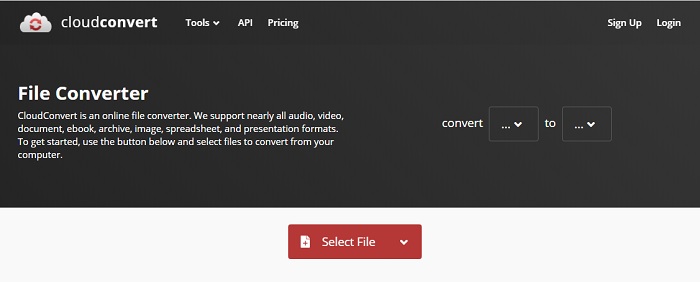 If you're looking for an AVI to MOV converter mac online then you may want to try this CloudConvert. It allows the users to convert any type of video, audio, documents, pdfs, and other files into a new one. But despite having a powerful conversion this tool doesn't have an editing feature. So, it converts the video without enhancing it to become much better. But overall it is great at converting but the FVC Free Online Video Converter is better than this.
3. FreeConvert.com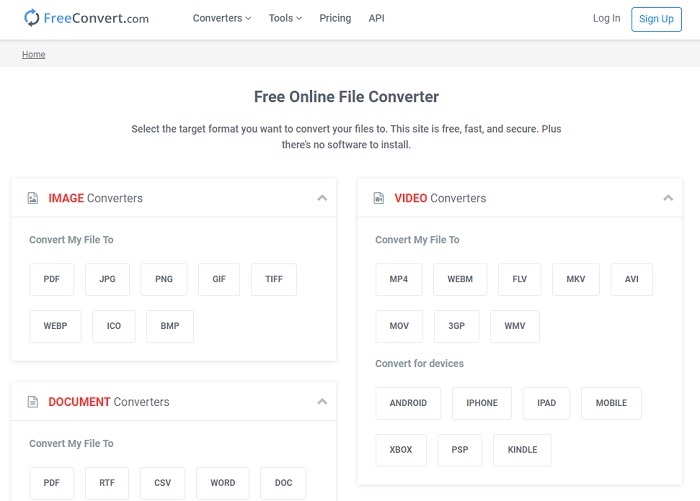 Another amazing online tool used to convert is FreeConvert.com. If the tool above this provides powerful compression this tool also has what it takes to be on the list as well. It also provides basic editing features like trimming and cropping, compressing files, and converting for the device. But the down side of this tool is that the formats are very limited. So, you won't have the freedom to choose because of the limited features it provides.
Further Reading
Part 3. FAQs about the AVI to MOV
Can QuickTime convert AVI to MOV?
QuickTime is a built-in media player for Mac. It also can convert AVI to MOV on QuickTime but it is not the best and ideal to convert the media format but it can do the work.
Which one is better? AVI or MOV?
Each format has their own unique features to stand-out but these two are one of the best. AVI is a proprietary format developed by Microsoft to synchronize video playback and great quality as well. But as Apple wants to compete so they develop MOV which is the native format of QuickTime. To store multiple tracks with their data like audio, video and subtitles separately but in a single container.
Is AVI and MOV lossy or lossless?
They aren't the compression because AVI was created to be uncompressed so this is a lossless but MOV is a lossy that is compressed and less in size.
Conclusion
At last, converting an AVI file is not a joke so you must take it seriously because it is uncompressed. So, if you choose the wrong converter to do the job there is a chance that some of the code will be lost during the process. But no need to worry because FVC Video Converter Ultimate is here to save the day. If you want to have a successful converting process you must use this tool and no other than. Other than it is fast and safe this tool can do multi conversion at once. Instead of waiting for the first file to be done you can convert all the AVI files and turn them into a MOV format at once or whatever format you want it to be.