Discover Ways on How to Play MKV Files on PS4
Not Only Xbox One S supports playback of movies. Now PS4 is trying to cope up with the trend. With the use of USB cable and via DLNA PS4 can now play MKV, MP4, AVI, and a lot more. This means MKV is part of the files you can play. To see a list of the full formats supported, visit the official website of PS4. Furthermore, you wouldn't keep on reading this article if you're not interested in playing an MKV file to PS4. Keep it going, as you progress you will discover ways on how you can play MKV on PS4.

Part 1. Can All MKV Files Be Played on PS4?
Can I Play MKV Files on PS4? Surely you can. MKV file format is supported by PS4. But not all MKV files can play properly. You might experience failure in playing it. This is because you need to meet the standard set by PS4. Mostly, H.264/MPEG-4 AVC are supported. Same rules apply if you are going to play MKV files from a USB drive. Meanwhile for audio MP3, AAC LC, AC-3 are supported. Most of those formats are Dolby Digital formats. If you think you have met the standard you can proceed on the steps on how to play MKV on PS4 directly.
Step 1. Download and install DivX Media Server and launch the player. Then enable the sharing on your computer.
Step 2. Upload or import the MKV file to the server.
Step 3. Prior moving to the next step, make sure both the computer and PS4 are connected under the same Wi-Fi network. Next download and install the DivX media player on your PS4. Afterwards, open the media player app of the Ps4 and choose DivX media server from the list of devices that will appear.
Step 4. Finally, look for Video then tick the video you want to play and start streaming it.
Part 2. Step by Step guide on How Play MKV on PS4 from USB
Meanwhile, if you are using a USB Storage make sure it is either FAT or exFAT formatted, or else it won't be detected. If you think you are ready and the flash drive is compatible, check out the step by step guide below.
Step 1. Turn on PS4 and insert the USB. Go to the main Menu. Now, select Video and keep looking for your USB Drive name.
Step 2. Once you see the list of the file name, click on Display All to see the entire list of files you saved on your USB. Copy the file and transfer it to the PS4.
Step 3. Finally, make sure you still have enough storage to complete the transfer.
Part 3. Alternative Way to Play MKV on PS4 via Plex Server
Aside from the DivX there is also an alternative player that you can use to play MKV on PS4. There is a streaming media server named Plex. This media server allows you to stream high-quality videos, music, TV shows, and podcasts from your computer. Although some people experience problems in playing some MKV files, you can still use it as an alternative. Meanwhile, if you really feel like using Plex and play the incompatible file you should consider converting the video. Some converters are capable of turning your MKV files into Plex supported format. By adjusting the video codec, frame rate, bitrate and other parameters, it is possible. Is there a tool that is capable of doing that? Yes there is, you can try Video Converter Ultimate. Yes, this tool is capable of doing that. Try using it to solve this problem.
Step 1. Download and install Video converter Ultimate on your PC.
Step 2. Add the files that you want to convert by clicking Add files or simply drag and drop the file in the interface.
Step 3. Afterwards, choose the format that is supported by Plex by clicking Convert to All dropdown.
Step 4. Once format is set, click the Convert All button to start the process of conversion. Once the conversion is done, the folder where the file is saved will pop-up.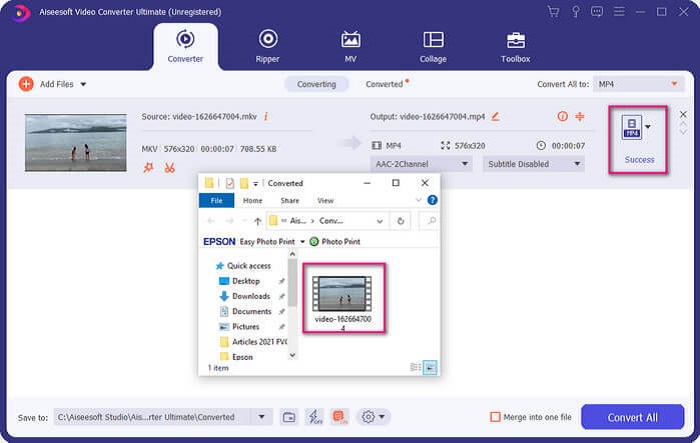 There is more with Ultimate video converter. You can check the list of advantages and disadvantages below to get to know other good features it offers.
● This tool converts as fast as three seconds.
● It has accelerating technology that can enhance the converted file.
● It supports HD quality.
● It has editing features like adding filters and basic effects.
● You can adjust the subtitles and audio track.
In any case that you are looking for a free converter, you can also consider FVC Free Online Video Converter. It may not be as good as the Ultimate Video Converter, it is to still cope up with it. Certainly, it can convert the file and make it compatible with Plex or DivX. All you have to do is…
Step 1. Launch the tool by visiting the official page in the description.
Step 2. Upload the video by clicking Add Files to Convert.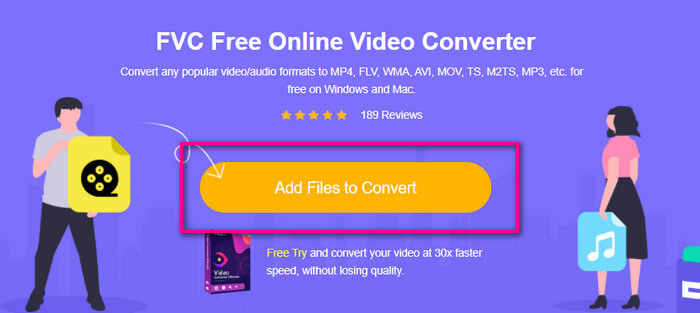 Step 3. Change the format by highlighting the circle below.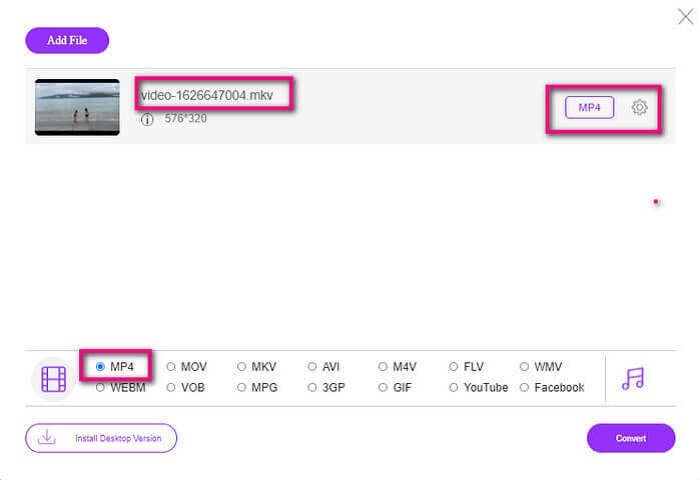 Step 4. Finally, click the Convert button and select the file location where you want the file to be saved. From there click Okay. You can click the Folder icon to see the converted file.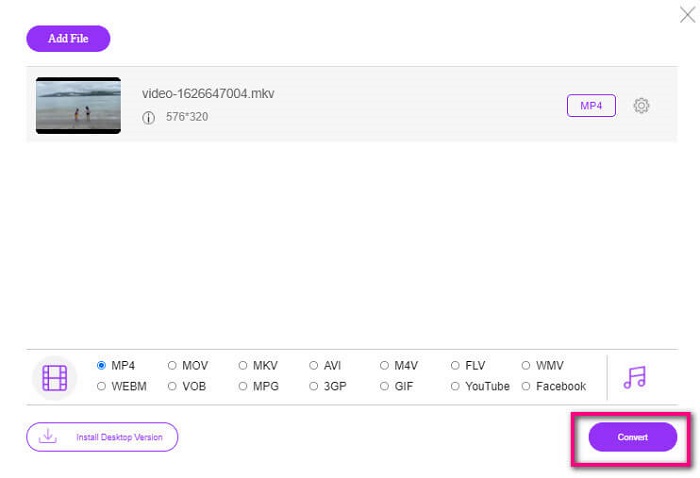 Further Reading
Play MKV in Windows Media Player
Part 4. More information about Playing MKV Files on PS4
How much does a PS4 cost?
The market retail price is 399.99 USD in the United States and in Canada it is CAD 399.99 . Prices may vary depending on the retail price in your country.
Is there a possibility to play CC or Close Caption MKV on PS4?
Yes there is. It is in the Accessibility Settings. The path is, go to your PS4 Settings, Accessibility and then select Display Closed Captions. From there click Options to activate the closed caption.
If PS4 supports MKV, why aren't my files playing?
As mentioned above you need to make sure the MKV file meets the standard of the player that you are using. You just have to check the requirement of PS4 or other media streaming server. Most of the media servers also have classification to play MKV files.
What are the formats supported by PS4?
There are several file formats that PS4 Supports. But you will notice that most formats are uncompressed and hold a large file. Although it also supports the uncompressed ones like Mp4. Meanwhile, here is the list of formats that we are talking about: MKV, AVI, MPEG-2 PS, MPEG-2 TS, AVCHD, and XAVC and MP4.
Conclusion
To conclude there are many ways you can directly or indirectly play MKV files on PS4. What were listed are the most commonly used mediums. DivX Stream Server and Plex are just some alternatives you can use. It is highly suggested to convert the file instead to avoid hassle and too much process.