Wide Variation of Different Converters for MOV to AVI Online and Offline
MOV is a format developed by Apples Inc. to be played on their default media player and that is QuickTime player. In this case, if you transfer your MOV file into another desktop program like Windows or such. There is a big chance that it will come out unsupported because it is exclusive for Mac users only. So, if you are one of the users who are having difficulties on playing MOV files on your desktop. Then you must keep up the pace reading this article to determine which you should choose. As your personal converter that will teach to convert MOV to AVI without losing any quality and security as well.

Part 1. Convert MOV to AVI Online with No Limitation
FVC Free Online Video Converter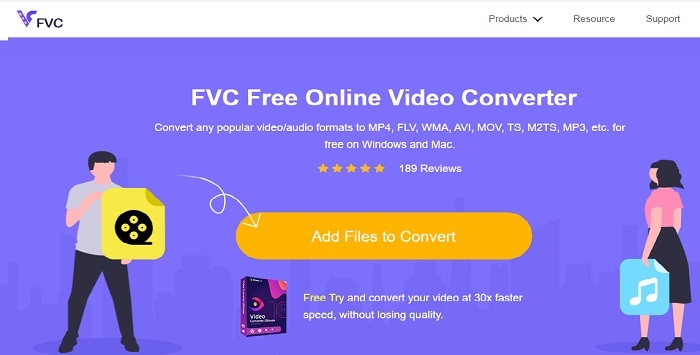 First of the best converters online is the FVC Free Video Converter. If you want to experience a new height of video or audio converting via online then this must be for you. It is one of the best free MOV to AVI converters. Moreover, the downside of this is that it doesn't provide premium features like on the paid version and the format options are limited. Although you can convert without limit, it can't do multiple conversions at one go. On being said the tool is free and better than VLC as a converter. Do you want to know how to use this online tool? Follow the steps below to know how to convert effortlessly.
Step 1. Click this link to go to the main website. No need to worry it is secured and safe to be accessed by you.
Step 2. Hit the Add Files to Convert to start the program.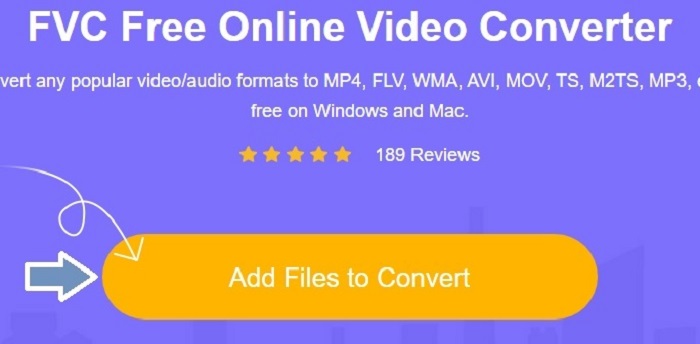 Step 3. Choose the MOV file you want to be converted and press OK to proceed.
Step 4. After choosing the AVI format or what do you want it to be click the Convert to start the process.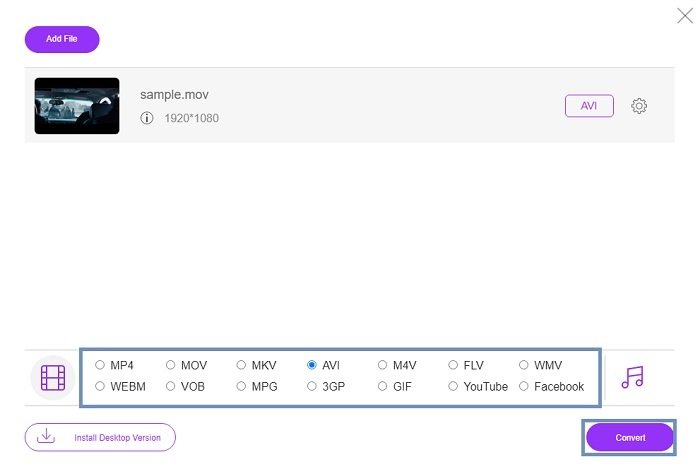 Step 5. Wait for a couple of minutes to be finished. Then click this folder to check out the final output there.

Part 2. Convert MOV to AVI Desktop App Offline
If converting online is not your forte then you must consider using these magnificent desktop-based tools. Choose the best converter to do the job.
1. FVC Video Converter Ultimate
If you want to experience the majestic converting, editing and enhancing of video and audio. Then this FVC Video Converter Ultimate must be your tool for the job. Convert your MOV to AVI format without breaking a sweat. Because of its user-friendly interface and lightweight as well. It became the first-choice converter by many other users over the internet. As of today the number of users who download this tool has grown greatly in population and skill wise. Unlike any other tools that are presented here and on the web. Just by acquiring this tool is like you have a Swiss army knife of your own. Although it provides full pact features this software is payment first policy. Which only means that if you want to use it, you'll need to buy it. But no need to worry because it is only cheap and the payment method is secured and supported by PayPal, wire transfer, Visa and more. If you're having trouble if this is the best choice then why don't you try to read the steps below to know if this is the best converter for you.
Step 1. Download the software to your desktop drive and choose the most suitable to your program. Then adjust the preferences if you want and click finish to install the software on your drive.
Step 2. After the installation process it will automatically be opened as well. This is the sample interface of it.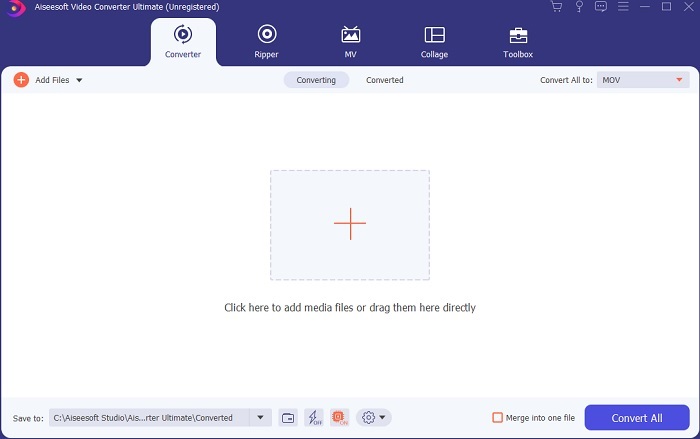 Step 3. Click the Add Files button and choose the MOV file you want to be converted. If you want to convert many MOV files you can drag-and-drop them to the interface of the tool.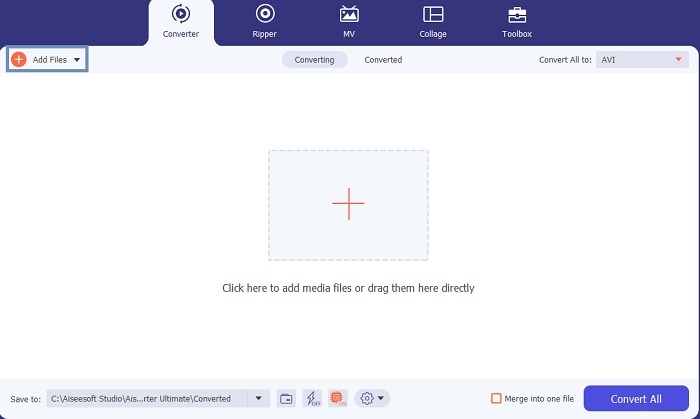 Step 4. Select the format you want in the list at the submenu of Convert All to. There are different variations you may choose from. And to start the action click the Convert All.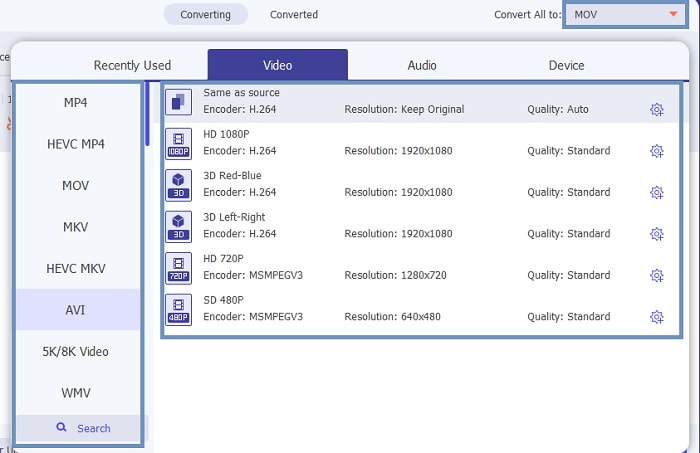 Step 5. This will only take a couple of seconds and if it is done. A file explorer will open into your screen and click the file you converted to watch it now on your computer. If you want to add, enhance or do something special to the video. You can go to the Toolbar section and check out the available features to upgrade your videos or audio.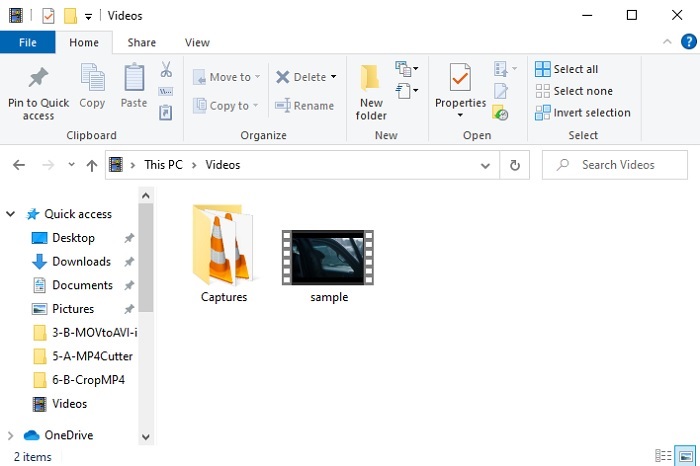 2. VLC Media Player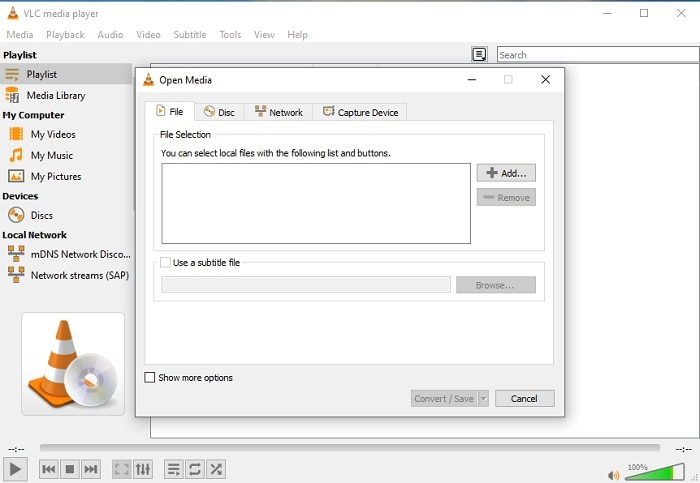 Did you know that you can convert MOV to AVI using VLC? Yes, you can use this media player as your converter. Although it can convert formats it is not the best choice to use as your converter. Because it is not user friendly, less instruction on the interface on how to use it, and much less format availability. Although this can be the best media player, the best converter is not its forte. But if you want to try it you can check it out for yourself and use it to convert your format.
3. Pazera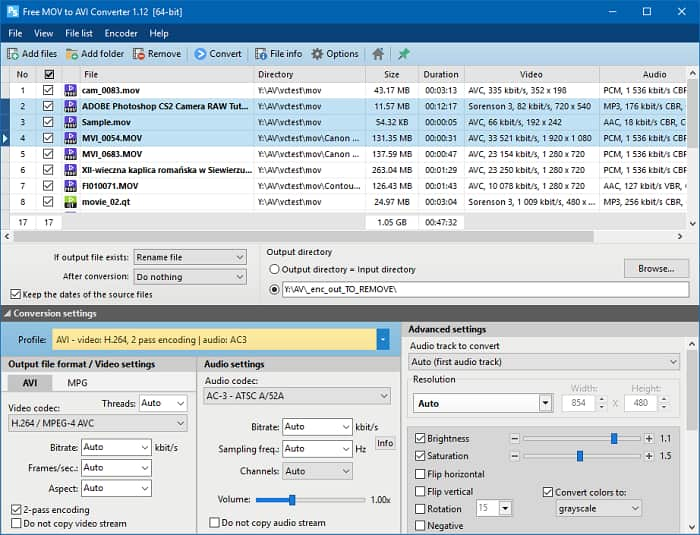 You can download Pazera MOV to AVI converter for free. This tool is easy to use and little to know it provides a good converting expertise. But the intimidating part of it is that it is not a multi-converter. Unlike in the upper part tools available. The converter only gives you the experience of a single pattern of conversion only. To be clear, if you download MP4 to AVI converter then that is the conversion you will get. So, if you're looking for an all-out converter this must be your last resort. In addition, if you try to access the webpage of the tool to download there are a lot of pop-up ads which are annoying. You must beware if you try to access this tool.
Further Reading
Part 3. FAQs about MOV to AVI
Can QuickTime convert MOV to AVI?
Although QuickTime is renowned for being Mac's default media player. Converting via QuickTime is possible. You may check this link if you want to know how to convert MOV to AVI with QuickTime.
What are the differences between MOV and AVI?
First major difference between the two is their owner. As being said in the first place, MOV was manufactured by Apple Inc. as their unique format for QuickTime players. MOV became popular for being one of the best formats you can use as it stores different audio, video and text files as well. AVI was developed by Microsoft to compete with MOV. Although this format is uncompressed. So, if you record or download a file into this format expect a big file size. So, if you want to lessen the file size, you'll need to compress it. But the good thing about it is it produces a super high-quality video and audio output.
Where can I play my converted MOV to AVI?
If you want to watch your newly converted AVI file or MOV file. You can check the FVC Free Video Player to watch it. So even if you don't convert a MOV file to AVI on Mac or PC you can still watch it later.
Conclusion
To end the adventure we take, it is clearer to us that converting is one the easiest jobs that anyone can partake in. Learning from this article is a big change for each and everyone of us because it provides details, steps, and alternatives as well. So, if you're still confused on what to use as your primary choice converter then this must state the case. FVC Video Converter Ultimate is an all-around converter that you ever longed for. The idea to convert, edit, enhance, and make is in this tool. So, what are you waiting for? No need to worry because the FVC Video Converter Ultimate is the unrivaled converter.