4 of the Most Reliable MPEG to MP3 Converter Can Be Used Online and Offline
MPEG or Motion Picture Experts Group is a video and audio container file. As part of the ISO and IEC, this file format is compressed by using MPEG-1 or MPEG-2 video encoding algorithm. Technically speaking, the video produced by this format is satisfactory. This is also one of the reasons why many people would prefer uploading their video on different social media networks or video streaming sites in this format. Likewise, the audio quality of this file is very clear and it's almost just like the recording from audio providers. So, when you think of converting your MPEG to MP3 to extract the audio out of the video this is the file you might want to find to get satisfactory audio quality.

Part 1. Top 2 Feasible Ways on How to Convert MPEG to MP3
To convert MPEG4 to MP3 nowadays is not a difficult thing to do. There are tons of tools available online. You can find online free tools, as well as offline tools that can be downloaded on your computer. Unfortunately, only a few are reliable that will not cause any harm on your device. Not every site can be trusted and not every software is safe. So, to make it easier for you we listed some of the best online and offline apps that you can rely on.
Online Tool: FVC Free Audio Converter
Speaking about security and reliability, it is really rare to find tools like FVC Free Audio Converter. There are only a few online converters that can guarantee your PC's security, but with FVC Free Audio Converter, your equipment is surely safe from malware upon converting and downloading the MP3 output. You can convert any files from any video format to MP3, WMA, AAC, WAV, AC3, AIFF, and FLAC files. In just three easy steps you can get your conversion done. More of that is that it is 100% free, accessible through a browser and there is no limit in the usage. Your privacy is protected for the tool is committed to protecting your personal data. After all these great features listed, you deserve to know how this tool works.
Step 1. Visit the official web page of FVC Free Audio Converter then click Add Files to Convert.
Step 2. Open the launcher as prompted. Click the button that says Open FVC Launcher.
Note: the second step is only applicable for first time users only. When you get to convert the second time you do not have to install it. Proceed to the next step immediately.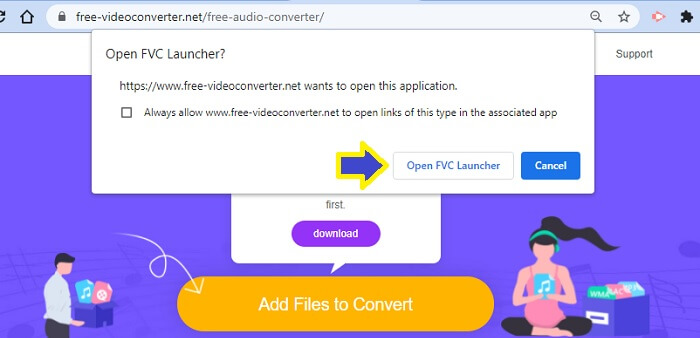 Step 3. After that, click Add Files to Convert and choose the file you want to convert from your folder.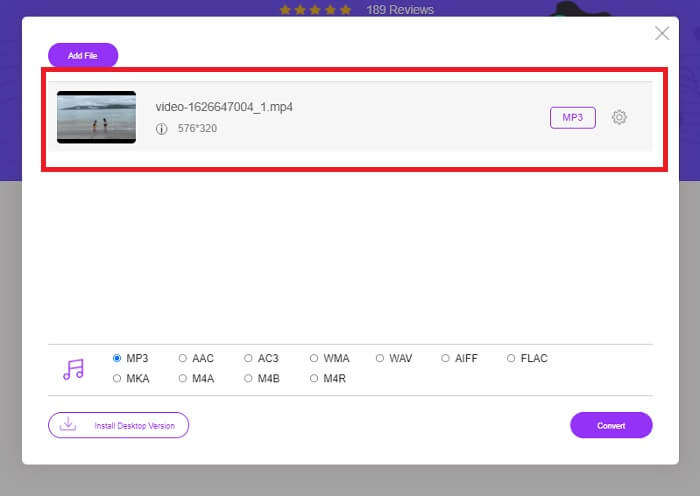 Step 4. Once the file is uploaded on the tool, you will see the file will default to MP3. This means you don't need to toggle anything. Just click Convert.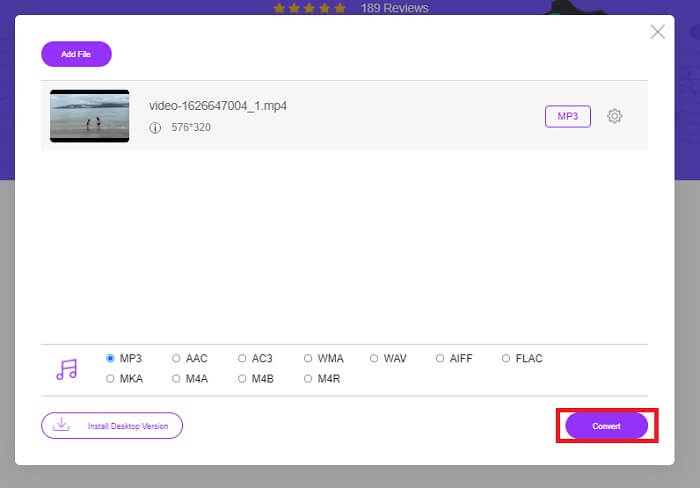 Step 5. Choose the folder location where you will save the file. Then click Select folder and the file will be automatically saved.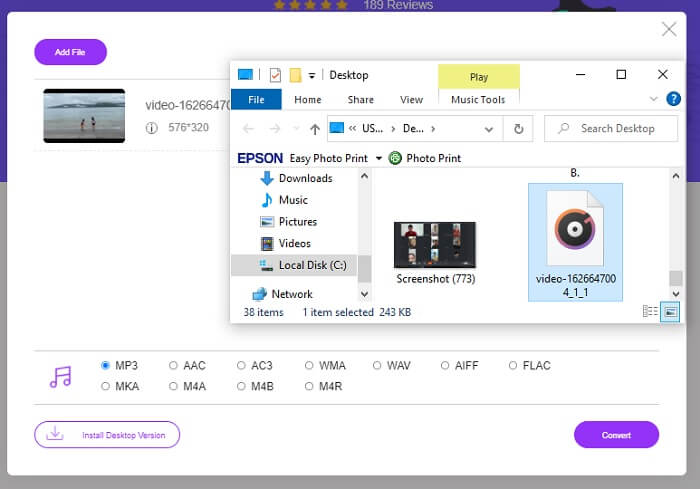 Pros
Free.
No registration needed.
No need to download.
Fast conversion process.
Safe from malware.
Cons
It's purely converting no editing feature.
Offline Tool: Video Converter Ultimate
Meanwhile, if you are still not satisfied with the output gained from the online tool given above, you can also consider downloading software that can help you. FVC Video Converter Ultimate is one of the best tools that can easily be found online. Video Converter Ultimate is your best converter, editor, compressor, and extractor of audio and is currently used by many users around the globe.
With this, you can convert your video and adjust the frame rate and bitrate of the video depending on your needs. You can also create memes out of a video by converting the video into a GIF file to share with your friends through different social media networks. Most importantly, it can convert MPEG videos to MP3 without a complicated process. There is more to learn about this tool, you can also check out more of it if you are going to personally try it. You can refer to the steps below to see how.
Step 1. Download and Install the Video Converter Ultimate on your PC. Use the download buttons below and wait until the set-up wizard is finished.
Step 2. There are two ways to upload the file, either you Drag and Drop the file, click Add Files or click the plus sign at the center of the interface.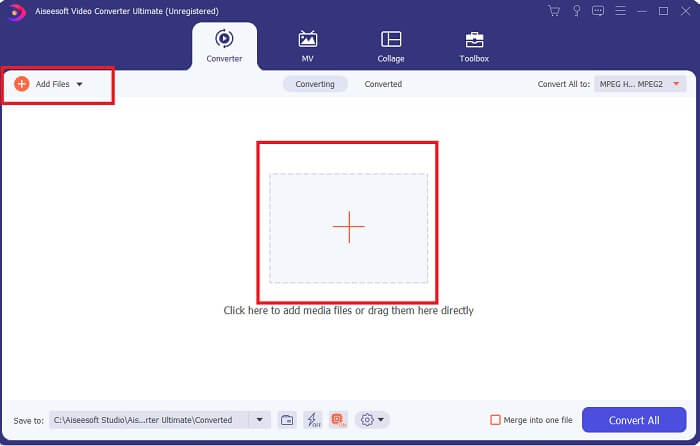 Step 3. Once the file is uploaded, you can now change the format and the quality of the audio file you wanted to extract.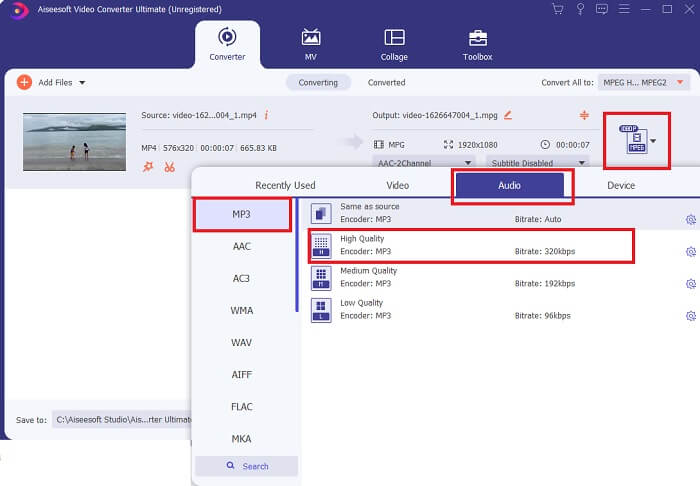 Step 4. Once done with the customization, you can now click on Convert All.
Step 5. Check the converted file from the folder located at the bottom part of the main interface.

Pros
Reliable.
Video Converter.
Video Editor.
It has a fast conversion process.
With filters and effects.
Part 2. FAQs about MPEG to MP3
Does MPEG have good quality?
MPEG is the standard video format that supports a high definition quality but holds a huge amount of files to achieve that. It is also the format used on video streaming sites and internet DVD sites. Most open-source sites use this too. With that all being said, the format then has good quality.
Which is better, MPEG or MP4?
When it comes to storage space, MP4 is better. Both MPEG and MP4 are compressed. But MPEG holds more files than MP4. Meanwhile when we talk about video quality MPEG has an advantage since the video quality is better than MP4. Usability-wise, MPEG is slow-played on mobile devices. Unlike Mp4 it is mobile-friendly. Which is the best then? Well, that depends on your preference. Depending on the device you are using too. Want to convert MPEG to MP4, read on How to Convert MPEG to MP4 to get more information.
Which is universal? MP4 or MPEG?
Obviously MP4 is universal. Almost all media players can play MP4 files and even streaming sites. MPEG has some players where it won't really play.
Conclusion
To make it simple, the path to extracting MPEG audio files is easy. With the use of reliable tools from FVC, you can get things done even without paying for the service. MP3 converting won't be a hard job to do now since you know where to find the safest tool you can use. Also, if you have questions about MPEG, you can refer to the FAQs in this article.