[Complete Review] What are the Best Video Metadata Editor on Desktop
Video metadata can help you in many ways; an excellent example is arranging your file according to the time and date, authors, file size, and many more; basically, to organize. Although metadata is on every media file, we need to edit them for particular reasons. However, picking out which you should use might be a difficult task for you because there are a bunch of metadata editors you can find on the market. So, to lessen this burden of yours, let us help you review different editors for your data that you can find on the market that only provides excellence. All the details and tools check out thoroughly to offer you an honest review of each software. Let's dig into more information about the top five video metadata editors you can depend on.

Part 1. 5 of the Best Video Metadata Editors Available on Desktop Offline
Video Converter Ultimate [Highly Suggested]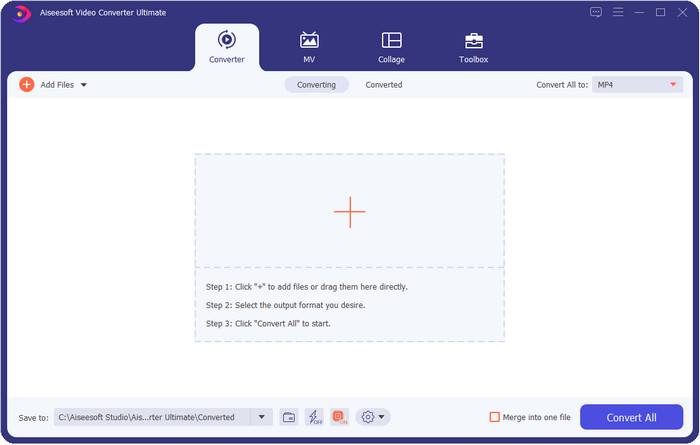 Compatible OS: Windows, Mac and Linux
Video Converter Ultimate is the best video metadata editor for viewing, removing, and editing the metadata on your file. This metadata editor isn't the usual editor you can use because it is a full pact of features you can quickly master in a short period. With this tool, you can add many amazing things to your metadata, like comments, image cover, year, genre if it is music, and many more in less than a second. Do you want to know what amazes us with the tool? Unlike the other software, they create a copy of the file you've edited, which is not space-friendly. But if you use this tool, the file you upload on the ultimate tool doesn't create a copy and will apply the metadata you add to the same file you've added; it is space-friendly. Moreover, if you need an all-out tool, this is the perfect choice for all users who need a metadata viewer on Mac and Windows.
Pros
It supports multiple formats you can upload on, such as MP4, MKV, AVI, FLV, MP3, and other 1000+ media formats to change or remove the metadata easily.
It allows any user to have an easy-going experience in editing the metadata.
It is the best choice for Windows and Mac users to download this metadata editor on their drive.
Easily remove multiple-files metadata with a few clicks.
Cons
Purchasing the tool and downloading it is essential, but it will be worth every penny and computer drive.
ExifTool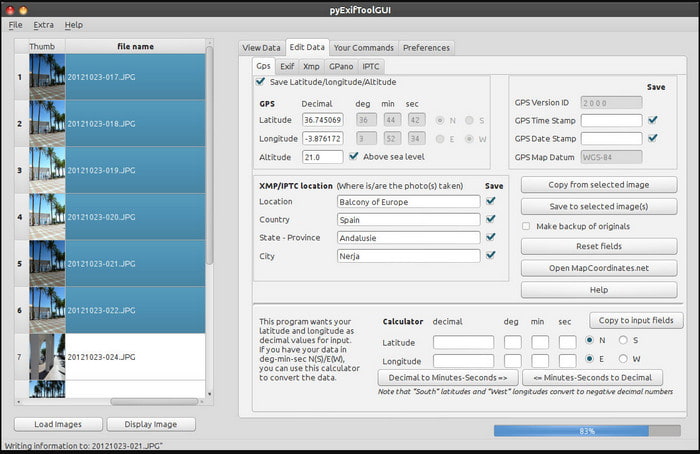 Compatible OS: Windows, Mac, & Unix
ExifTool is a well-known video metadata editor on Windows, Mac, and Unix you can easily access for free. It supports several video and image formats to change or remove the metadata. Also, this tool allows you to edit multiple metadata on different files simultaneously. Unlike other editors on this list, we can see that many things are going on with this tool; so if you're new to editing the metadata, you will need time to grasp the tool.
Pros
Free to download.
It can easily edit and view the metadata.
Cons
Interface and options are confusing to use.
Metadata++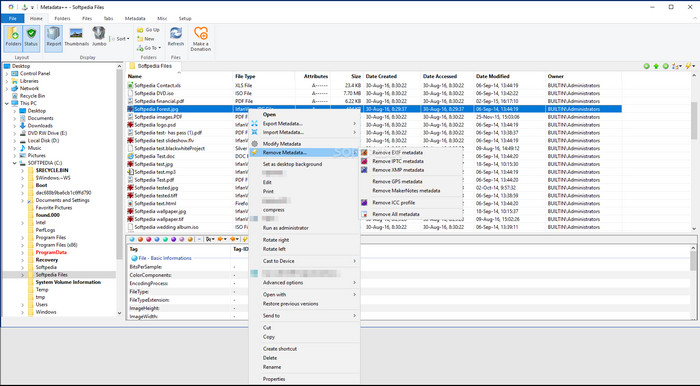 Compatible OS: Windows
If you want to depend on an open-source video metadata editor on Windows, you might use Metadata++. This tool helps you quickly add or remove the metadata on the file by using hotkeys, to avoid using the mouse often. However, the editor is not as effective as the others in this list, but you can still depend on this tool if you want to use it.
Pros
Hotkeys are available for the fast process of editing metadata.
Easily add metadata on the files that haven't.
Free to download on Windows.
Cons
GUI is outdated.
Too many functions need to be understood before you'll use them.
MyMeta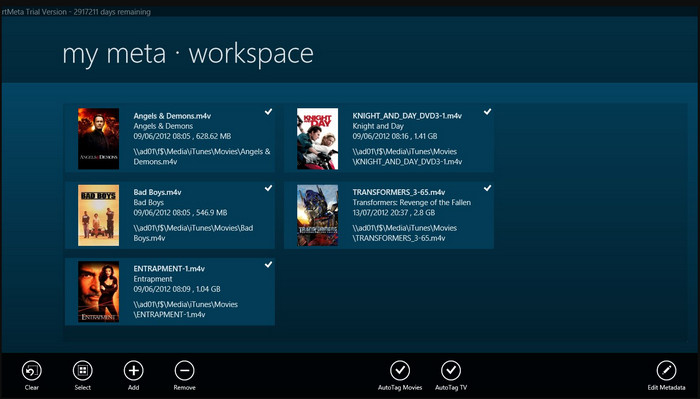 Compatible OS: Windows
MyMeta is a video metadata editor you can instantly edit the MP4, M4V, and MOV. This tool has a feature to automatically create metadata and cover based on the result on the internet. Also, you can use this tool to tag the files according to the information. Although the tool is great, the format this tool supports is only MP4, M4v, and MOV only.
Pros
Easy to use.
The auto tag allows you to copy the metadata of a particular file within a few clicks.
Neat GUI.
Cons
It only supports MP4, M4V, and MOV. So if you're trying to upload another format here, it is unsupported.
Some features aren't in fit to the user's requirements.
VLC Media Player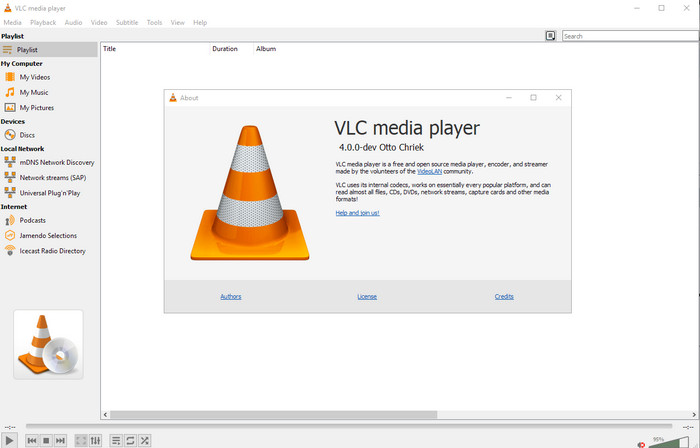 Compatible OS: Windows, Mac, Linux
VLC Media Player is made for playing media files, but you can also use this open-source video metadata editor to edit the file's metadata. As we said, it can play a wide variation of formats easily with different codecs on every platform you can think of because it is a top-notch video player. Although it can play other file formats, the file supported on editing the metadata is limited and not as wide as the other tool mentioned.
Pros
Open-source metadata editor to download.
User-friendly.
Available in all operating systems.
Cons
It supports average-format to upload on.
The GUI of the tool is outdated.
Part 2. Comparison Chart about Video Metadata Editor
| | | | | | |
| --- | --- | --- | --- | --- | --- |
| Features | Video Converter Ultimate [Highly Suggested] | ExifTool | Metadata++ | MyMeta | VLC Media Player |
| Add and Remove Metadata | | | | | |
| User-Friendly | | | | | |
| Supports Wide-range Formats | | | | | |
| Best Choice for Beginners | | | | | |
| Edit Batch Metadata | | | | | |
Part 3. How to Add, Remove, and Edit Metadata Using the Highly Suggested Metadata Editor
If you've chosen to use the Video Converter Ultimate as your video metadata editor, we suggest you follow the indicated steps below. Without further ado, let's keep up our pace and start using the ultimate tool for this ultimate task.
Step 1. Download the tool by clicking the download button presented below; choose whether you use a Windows or Mac. After the downloading process, you must click the file to install it immediately, then launch it if it is all done.
Step 2. After you've launched the tool, click the Toolbox section, and under it, look for the Media Metadata Editor; click it before proceeding to the next step.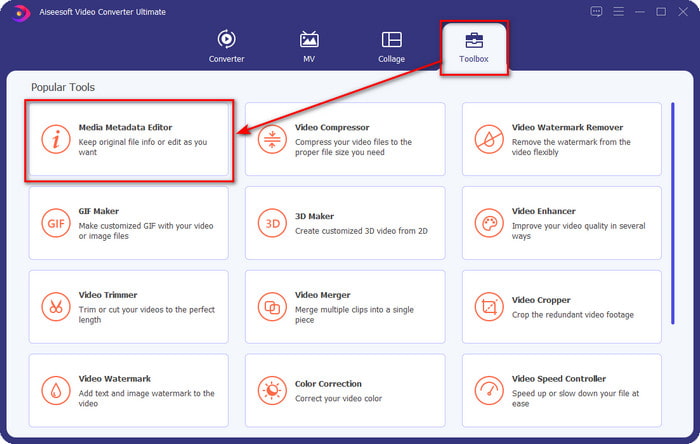 Step 3. Insert the file by clicking the + icon, and a folder will show on your screen, select the media file you want to edit the metadata on, and press Open.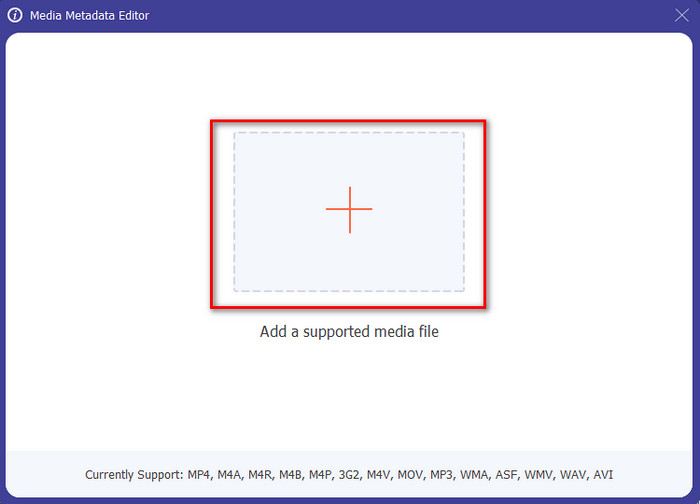 Step 4. On the new window that will show on your display, you can now edit, remove, and add metadata on the text boxes presented. If you are now satisfied with the metadata click Save to apply the metadata on the file. Easy peasy, isn't it? Well, that is what the ultimate can do.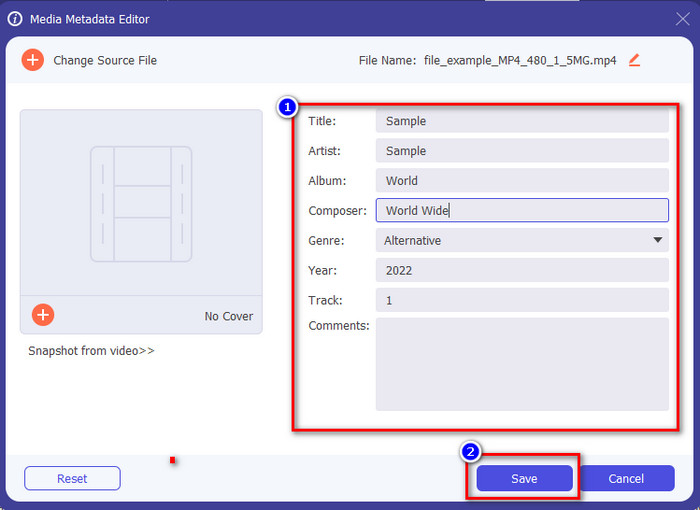 Part 4. FAQs about Video Metadata Editor
Can I view metadata online?
Yes, you can use FVC Free Video Converter Online to view the metadata on video online; follow the steps below to know how to view it. First, click the link to open a new tab on your browser; this link will automatically go to the official website of the FVC converter online. Next, click Add Files to Convert; if this is your first time using it, you'll need to download the launcher and click the file to install it. Click it again, and this time a computer folder will show, select the file you want to view the metadata, and press Open to continue. A new window will show on the screen; click the i icon with you can now see the metadata on a video.
What are the parts of metadata?
Metadata includes different types of information about the media file: the author's name, composition, location, settings, a device used, date, time, genre if it is music, image, and many more. But most of the time, metadata depends on what the file is about; if the file is an audiobook, it is different from a video file.
Is ID3 a sample of metadata?
ID3 is a metadata container seen on MP3 media files; basically, on audio files.
Conclusion
The software we present in this article can help you view, edit, add or remove the video's metadata, even if you don't have enough knowledge on metadata. Now that you have the top 5 editors on the market, it is now the time to choose which tool you should depend on regarding this task. If you feel that you are undecided, we would recommend that you use the Video Converter Ultimate for many reasons. Unlike the other tools, this software can take this task within a few seconds. If you still do not believe what we are saying, you must download the tool to try it out and see the other things this tool offers.