VLC Metadata Editor & Its Best Alternatives for Editing Metadata at Ease
VLC Media Player became one of the known video players you can download on any device such as Windows, Mac, Android, and iOS. With its supported formats and codecs, playing videos here became as swiftly as it is. In addition to its ability to play multiple formats, this tool has various features and functions that you would love to use. One of them is editing metadata. Keep reading this article to know more about the VLC metadata editor and its other competitive alternatives.

Part 1. VLC Metadata Editor Review/Pros & Cons/ Best Alternatives for VLC Metadata Editor
Introduction to the Metadata Editing Function of VLC Media Player

The primary purpose of the VLC metadata editor isn't as an editor but as a player. This tool plays a wide-range format that our native media player isn't supported. Instead of downloading codecs on your file, this tool makes the job hassle-free by adding the file and enjoying watching it. After its initial release in 2001, its developer improved the overall media player function and features to compete with the other software. Even though many features and functions are added to the tool, it is still not enough to compete with the other dedicated metadata editor.
Pros & Cons
Now that we have an idea about the metadata editor ability of VLC, let's see if it is an ideal tag editor that you should use. If you want to know more about the VLC metadata editor on Android, iOS, Windows, & macOS, it is best to keep on reading its pros and cons.
Pros
It is a freeware which means you won't need to purchase the tool to download it.
It supports a wide-range format to edit your metadata at ease.
It can optimize playback for video and audio of your pick device.
Extendable with plug-ins, if you may.
Cons
VLC video metadata editor isn't the best for editing your file's metadata.
The tool isn't made for editing, so you can't particularly consider it as a professional video editor.
Crashing and freezing are frequently happening while using the software.
Poor update on its GUI.
Even though it isn't the best choice on editing metadata, we still believe that this is the best media player that you can download for free, that can out-performs the other built-in media players on your device. The succeeding details will help you determine the best alternatives for editing the tags than VLC.
Part 2. 3 of the Competetive & Best Alternatives for VLC Metadata Editor
Video Converter Ultimate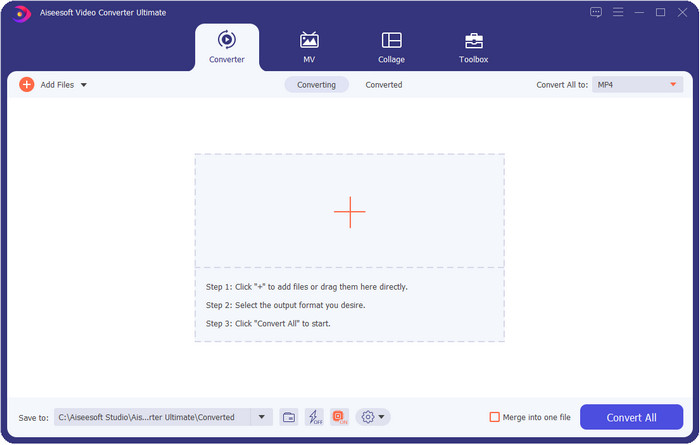 Video Converter Ultimate is the most competitive in editing the tags; it is better than what VLC metadata editor can offer. With this tool, you can easily manipulate all of the tags on your MP4, MOV, M4V, AVI, WMV on any 1000+ formats that you have. Adding the tags has never been easy for most of us, but if you use this tool, you can add the titles, artist name, album, comments, other information, and even images on the file as a part of metadata. Although you can do basic editing on tags while using VLC, it is not enough, and if you want to do more, you must choose the ultimate tool. To help you add the needed tags that the VLC or other metadata editor on the market can't provide on you effortlessly. If you want to know what you can get if you download the ultimate tool, we will write some of the features you can get with the tool.

Video Converter Ultimate
5,689,200+ Downloads
It can edit the tags of your media files such as MP4, AVI, FLV, RMVB, and more.
It has an ultra-fast converting process and hardware acceleration.
Additional advanced features and functions are on Toolbox.
It supports batch conversion to make finish the task simultaneously
Available on both Windows & macOS to download.
MetaZ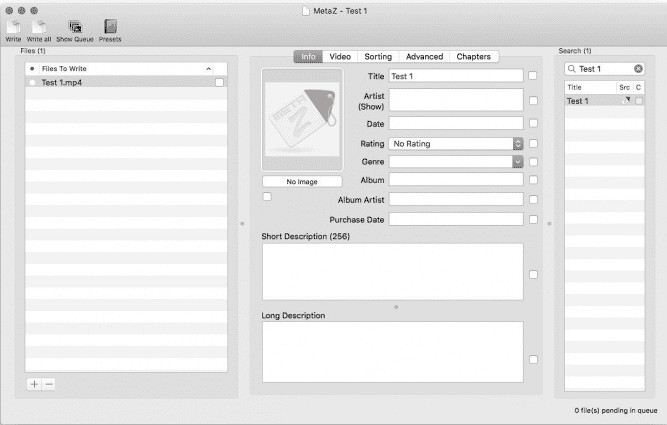 If you want to have a free VLC video metadata editor on Mac, then MetaZ is a tool you must use. This tool is a dedicated meta-tagger you can download on Mac, and its primary purpose is to add or edit tags to media files. Also, if you want to use this you can automatically search for the tags and add them if you have an internet connection. With this tool, you can also transfer the tags using the archive export feature that you can only use on MetaZ. Although the tool seems promising, the tool's compatibility with another os, such as on Windows, is a problem. In addition, it supports an average format, so before you use this, you must know that there are restrictions on adding files here. Other than that, there's nothing else problem using the tool.
Tag Scanner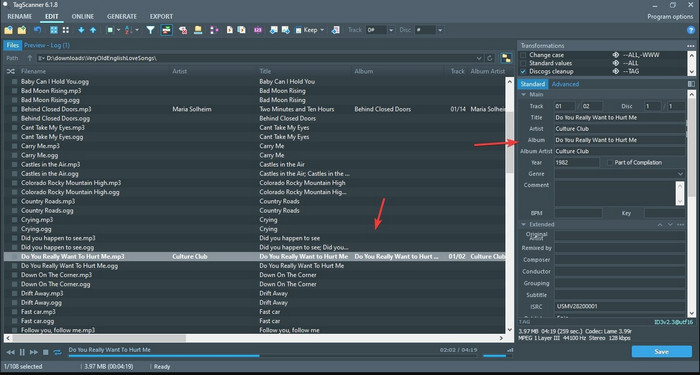 Tag Scanner is a better version of MKV metadata editor VLC. This tool can edit and organize the media file tags with ease. While using the tool, you will notice that it has a detailed GUI compared to VLC regarding editing the tags, which means you can add more details to your file's data. Like MetaZ, this tool can look for the tags you will need on your file by searching them on a different database. With the heavy interface it provides, using it is a bit different than a usual metadata editor, which means you will need to spend time to get the hang of it. Nevertheless, we can easily see that this tool is far better than VLC and other competitors, but it isn't as user-friendly as the others on the market.
Part 3. FAQs about VLC Metadata Editor
Where can I download VLC?
You can download the official VLC on videolan.org. Make sure that you download it on the official website to avoid circumstances such as viruses on your desktop.
Can I edit the video using VLC?
Well, yes, you can edit using VLC. However, it is not a professional editor that you will need for doing complicated video editing. If you are an aspirant vlogger or content creator and looking for the best video editor on Windows, click this link, but if you are a Mac user, then click this link to know the top video editor on Mac.
Conclusion
VLC is a fantastic tool that you can have for free. With this tool, you can play any video and audio type or even edit their tags. But regarding editing tags on VLC, we can say that it is not as good as the other dedicated tag editor available on the market, and yet it is capable of doing it. If your task is editing or fixing the media file tags, VLC is a choice but not the best. So now, what should you do? Well, we list the best alternatives you can use to edit tags that are better than VLC, and one of them is the Video Converter Ultimate. Unlike the other alternatives and VLC metadata editor, this tool has many advanced features to offer, so download it now to have it all.