Handy Tools You Need to Know that Converts SWF to MOV [Solved]
Video and vector-based animations can be found in SWF files, which are created with Adobe Flash software. ShockWave Format is another name for Small Web Format, which is the complete abbreviation. SWF files are commonly used to distribute multimedia material over the internet in an effective manner. Small web applications benefit from ActionScripts, which can be stored in this format. If you're wondering if there's a free SWF to MOV converter because you can't play a file with the given format. This is the perfect article for you, for it presents the best and most efficient tools you can use in converting video files. Let's get started!

Part 1. Preface: SWF & MOV
SWF is a file type used to transfer text, video, vector graphics, and ActionScript over the internet. Adobe Flash Player is required to use SWF files. The SWF file format is intended to be a resource-efficient transfer format that may be used not just for transmitting graphics but also for anti-aliasing and on-screen display, among other things. Anti-aliasing is vital for the quick rendering of bitmaps and their associated properties, such as interactive buttons, shading, and animation.
However, MOV files are encoded using Apple QuickTime Movie encoding guidelines and data compression standards, and video files produced in this format have the.mov extension. Standard and compression criteria for digital movies and other video clips were developed exclusively by Apple. Because these MOV files are encoded with cross-compatibility support, they may be played on Mac and Windows-based digital video players, as well. Windows Media Player is also incorporated with playback functionality for these MOV files, which can be opened and viewed using Apple QuickTime Player or VLC Media Player on both Mac and Windows platforms.
File Extension
SWF
MOV
File Type
ShockWave Flash Movie
Apple QuickTime Movie
Developed By
Adobe Systems
Apple
Pros
Web animation is made possible by the usage of a freely scriptable visual format. Because the graphics are vector-based, they may be resized without difficulty. loaded in a short time;
Each file has high-quality audio and video components that are saved on independent tracks and may be edited for both time and content. The files can be viewed by many different free video players.
Cons
Intensive CPU usage; an SWF video can't be played until the Flash plug-in is installed on the computer; it takes expensive software to make, among other things;
QuickTime environment provides more steady performance; nonetheless, a specific codec may be required to open a.mov file.
Part 2. 3 Effective Tools to Use in Converting SWF to MOV
Option 1. Free Video Converter Online
It is possible to convert a wide variety of video and audio formats with FVC Free Video Converter Online. High-definition video can be readily converted to codecs like MP4, FLV, and WMV without sacrificing quality. You don't have to worry about losing quality when converting many films or audio files. This free video converter tool is well-known for its conversion and editing capabilities, which allow users to customize their videos to their hearts' content.
Pros
It supports numerous video file formats.
Converted outputs are high-quality.
Cons
Since it is an online web tool, it needs a faster connection to convert big file size video.

Option 2. Online Free Convert
When transcoding your video, this free online application is the best option. This application offers two options to keep things simple and easy to use: file type and resolution. Follow the on-screen instructions to utilize this online converter.
Pros
It has an accessible and user-friendly interface.
It offers other tools that can enhance video quality.
Cons
It doesn't have many video formats it supports.

Option 3. Any Conv
AnyConv is an online converter with a Dutch user interface. Even the commercial edition of this application is free. AnyConv also includes a 60-file-per-hour conversion restriction. Using the online converter, you may convert files up to 50 MB in size and choose from over 300 different output formats.
Pros
It has a wide range of formats; it supports even the non-video and audio formats like documents.
It provides directions to use this converter.
Cons
It shows advertisements that don't help or suit the converting process or the content itself.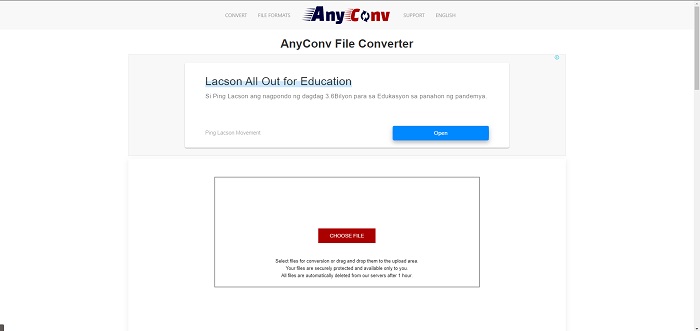 Part 3. How to Convert SWF to MOV on Mac
This post proposes Video Converter Ultimate for Mac users who want to convert SWF to MOV. Both Windows and Mac versions of this software are available for free download. A wide spectrum of people can utilize it because it features an easy-to-use tool and a simple interface. With this program, you can convert files from one video format to another in about one minute, which sets it apart from other conversion applications and internet resources. Additionally, this software has a number of additional features that can help you improve your video even further. Assuming you've read through the description of the software, let's get started:
Step 1. To begin the download procedure, simply right-click on the Free Download icon that has been supplied below. This software is compatible with machines running both the Windows and Mac operating systems. After you have finished downloading the software, you can install it and begin using it by selecting the Start Now button on the software's main screen.
Step 2. After you have downloaded the software, you should launch it. This information will be displayed in a window when the software is opened for the very first time.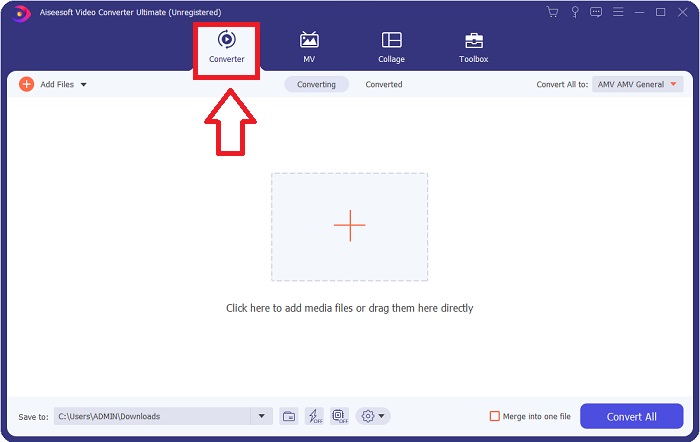 Step 3. The conversion procedure begins with the loading of the files that you wish to convert into the converter. Drag and drop the video you desire to convert onto the + sign to begin the conversion process.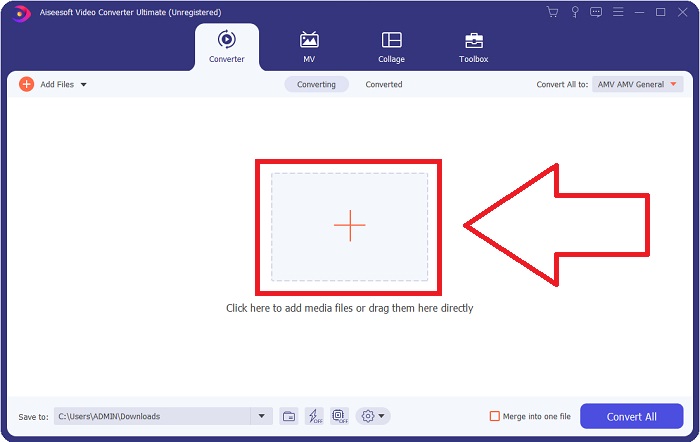 Step 4. An options menu appears in the upper-right area of the screen, from which you can choose a video format. Select MOV as the video format from the drop-down selection that appears. Depending on the MOV file you've selected, you'll be able to select from a variety of video quality options. If your desired video output isn't available, you can adjust the quality settings in Windows. You can adjust the display's frame rate and audio quality by selecting the gear icon in the upper right corner. Use the Create New button to save your changes after you've made them.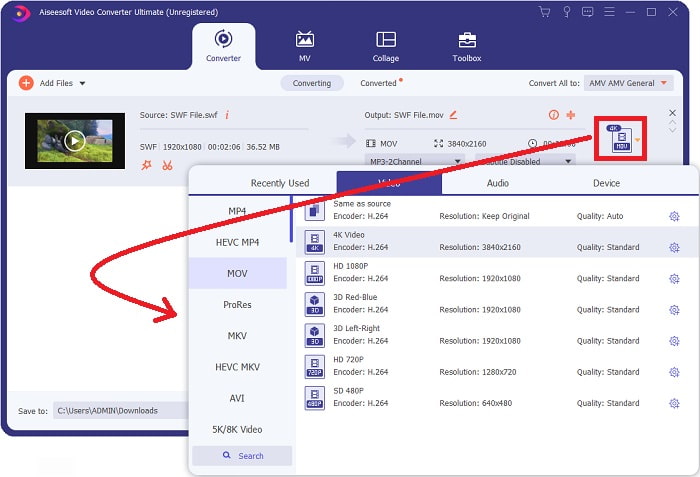 Step 5. When you've finished editing the video, and it's ready to be converted, click Convert All to begin the process of conversion.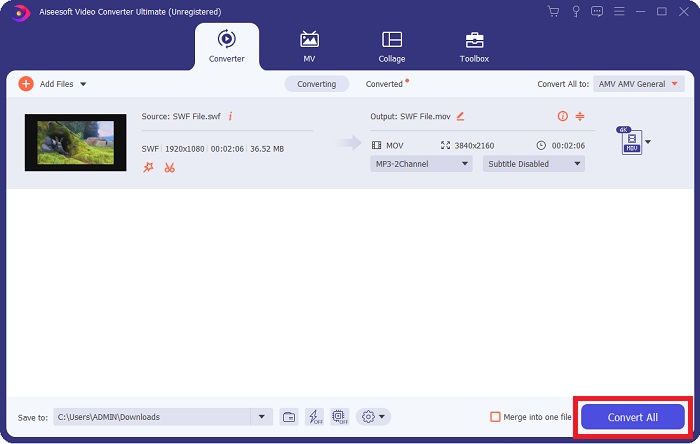 Related:
Part 4. FAQs about SWF to MOV Conversion
Is SWF a video format?
Video and vector-based animations can be found in SWF files, which are created with Adobe Flash software. However, it is also known as Shockwave Format, which is the full abbreviation of SWF. Originally developed by Macromedia, this file format is now owned by Adobe.
Are SWF files safe?
Specifically, Flash is prone to a wide variety of different types of vulnerabilities. Due to the fact that the SWF file is downloaded to clients and run on their computers, your server is not a danger. However, even if you attempt to check the SWF files for malware, you will only receive minimal protection.
Which browser still supports Flash 2021?
Adobe Flash will be deprecated in Firefox 84, the next major release of the browser. In order to improve speed and safety, Firefox 85 (scheduled for release on January 26, 2021) will remove support for Adobe Flash.
Conclusion
To conclude, all the things that have been discussed in this article must be finalized in using the software that has been mentioned above. Video Converter Ultimate makes you convert video files easily and can give you quality work overall. Other than the other tools or software available on the internet this software can give you an accessible feeling with a masterpiece.