3 Free Ways to Change AVI to MP4 on Windows/Mac
After downloading the movie or the TV show that you are so excited about, you draw the curtains, dim the lights and fill a bowl with popcorn in high spirits. But when you open the video file, you suddenly find your movie cannot be played on your player. The prompt says the player doesn't support AVI.
But what is AVI? Isn't that a video format? Why can't the player play the AVI video? What kind of video format can be supported by most players?
When you look at the file name, you can find ".avi" after the actual file name, which makes the file an Audio Video Interleave file. It is also known as AVI, a commonly used video format on Windows. So you can easily open an AVI file Windows Media Player. But some systems and mobile devices don't support the AVI file format. Therefore, you have to either install other video players that support AVI or convert AVI to other video format like MP4, MOV, MKV, etc.

MPEG-4 Part 14 or MP4, for example, is a digital multimedia container format, which is a standardized file format for video. That means you can play MP4 on almost all video players, including your operating system's default video player. And you can watch MP4 movie on Android and iPhone as well.
At this point, you may wonder how to change AVI to MP4. Is there any free AVI to MP4 converters? The answer is certainly yes, here are 3 best video converters you can rely on.
Part 1. Convert AVI to MP4 Online
Tired of installing too much software which may bog down your computer? Why not use a free online video converter instead?
FVC Free Online Video Converter, an easy-to-use free online AVI to MP4 converter, is able to perform video conversion with ease. You can convert your movie to MP4, FLV, MOV or any video formats that you can imagine without losing image quality during the conversion process.
Step 1. Go to visit FVC Free Online Video Converter in your browser. Click Add Files to Convert to download FVC Launcher first. Then install the launcher and wait a moment for its update. But don't worry, it's not like install software to your computer. It just needs to configure some related plugins and modules.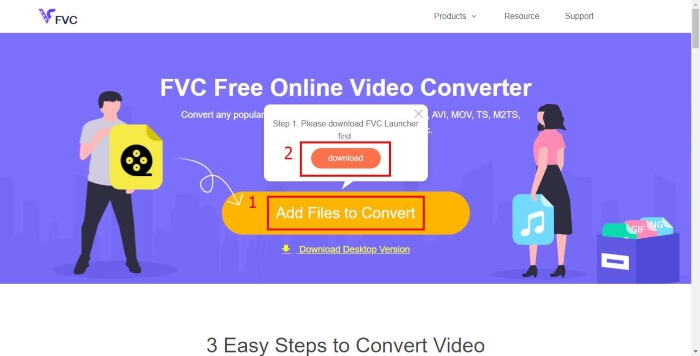 Step 2. After updating, it'll open a window automatically for you to find the location where you save the AVI movie.
Step 3. Then you will enter the converting list, click the video format MP4 before starting to Convert. After selecting the saving folder, wait patiently to get your MP4 video.
Part 2. Convert AVI to MP4 with VLC Media Player
VLC is actually a multimedia player which plays most multimedia files, such as DVDs, Audio CDs, VCDs, and various streaming protocols. But you can also use it for quick conversion.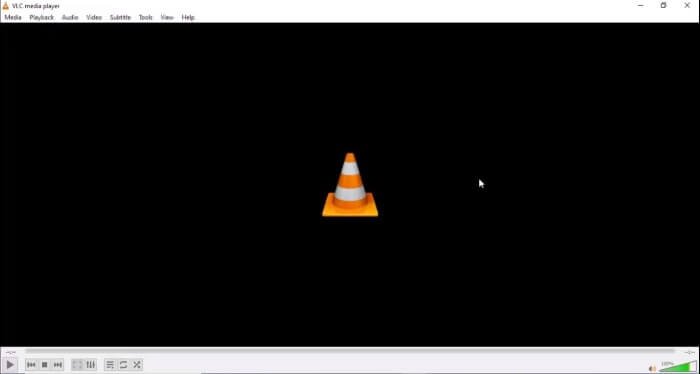 Step 1. Open VLC Media Player after installation. Find Convert / Save in the list of Media.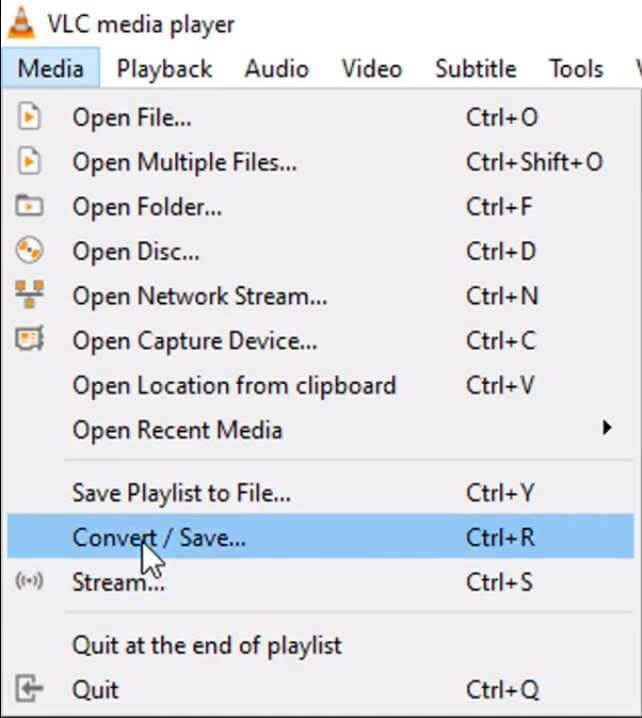 Step 2. Add the video you want to change. Then click the Convert / Save button below.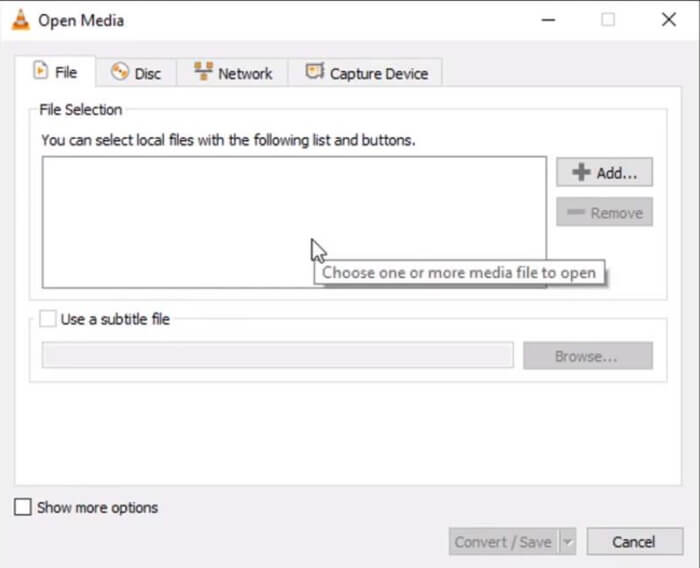 Step 3. In the Convert window, choose the format you need and confirm the saving destination before you Start.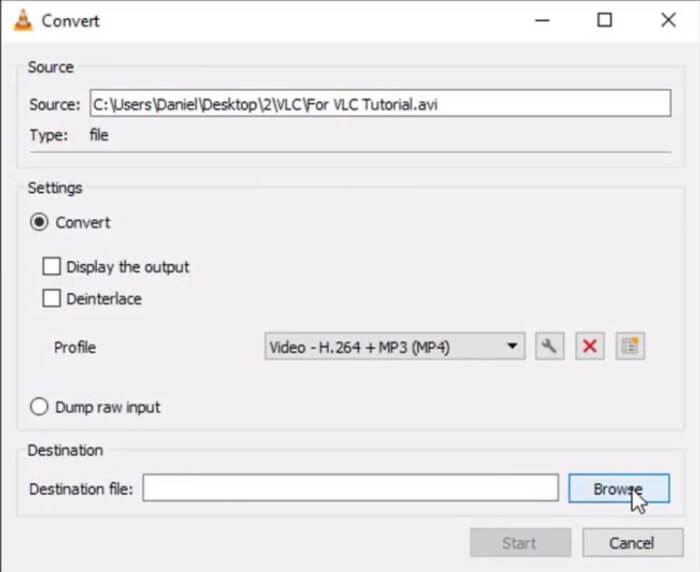 Part 3. Change AVI to MP4 using FFmpeg
As a complete, cross-platform solution, FFmpeg can record, convert and stream audio and video. It even supports many rare ancient formats up to the cutting edge.
After installing FFmpeg, you can get your MP4 video with only 1 command. Just find the AVI video and run the following command to convert AVI to MP4 in Terminal.
ffmpeg -i my_movie.avi -vcodec copy -acodec copy my_movie.mp4
Part 4. FAQs of AVI to MP4 Converting
1. Are AVI files larger than MP4?
The MP4 file is about 3 times larger than the AVI file after converting AVI to MP4, if you want the similar image quality while playing.
2. Is AVI still in use?
Even though the AVI container format has been used for more than 20 years, it's still one of the most popular video formats. Perhaps it has something to do with the support of the Windows Media Player.
3. How can I download and install FFmpeg for Windows?
Step 1. Download FFmpeg Windows package on ffmpeg.org.Step 2. Right click it and then unpack the package.Step 3. Open a command prompt with the administrator's rights such as CMD.exe.Step 4. Run the command: setx /M PATH path/to/ffmpeg/bin;%PATH%.Step 5. Alter the command so that path/to reflects the folder path from your root to ffmpeg/bin
4. How to install FFmpeg on Mac?
Step 1. Install homebrew by running the following command on your Terminal.$ /usr/bin/ruby -e '$(curl –fsSL https://raw.githubusercontent.com/Homebrew/install/master/install)'Step 2. Install FFmpeg on Mac computer later and run the command below.$ brew install ffmpeg
Conclusion
So far, we have given you 3 options to help you convert AVI to MP4. Personally speaking, a free online AVI to MP4 converter like FVC Free Online Video Converter is much easier to use. But you can decide which one suits you better.