Best Way to Record Audio on iPhone via Available Apps and Converter
With a smartphone in our pocket, we can do almost anything. This little gadget was built to be the new generation of computers that can be brought easily all around the world without setting it up. Because of it, we now have the power to do the audio recording on our phone without setting up a lot of equipment. For example, you can record your own podcast on your iPhone but our worst enemy is the bad quality of recording. So, in this list we present different ways to record audio on iPhones without setting up a lot of equipment and losing the audio quality of the recording.

Part 1. How to Record External Audio on iPhone with the 2 of the Best Apps
Learn how to use this tool available on Apple devices or App store. These apps in this list are known to be used by many users all over the world. Especially if they want to record themselves or record some thru audio. So without any more delays, let us introduce to you the top 2 audio recorders you can use.
1. Voice Memos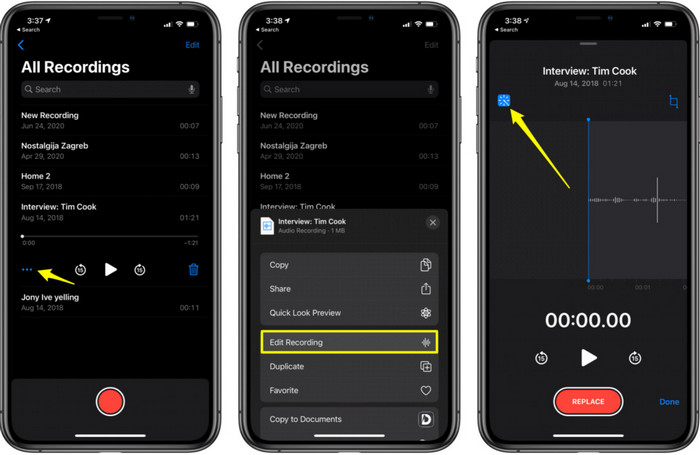 Voice Memos is the best way to record audio on an iPhone without downloading and free. Also, you can do the editing of your recording here. But the editing features available here are limited to trimming and adding other audio files. So, if you want to enhance your recording then you can't do it in here because it has no features like that in here. But basic recording like taking down notes, audio diary, lectures or more can be done with the help of Voice Memos.
Pros
Built-in tool on iPhone to do the audio recording externally.
Basic editing is available like trimming and merging.
Cons
It has no audio booster to make your recording better.
Can't record internally.
2. GarageBand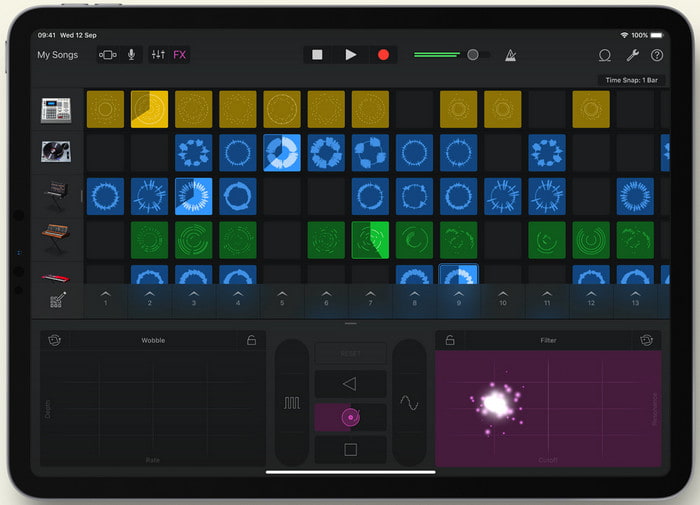 Do you want to produce musical recordings? Then try to use Garageband. As this tool presents a lot of features you can play on. But it is much more complicated than the Voice Memos because this app is intended to do music production. So, learning how to record voice on iPhone with Garageband will take most of your time. But if you are dedicated to learning you can download this tool for free and the file size of it is 1.7GB including the heavy features you will need to record music.
Pros
It is the best app to use as portable music production that can record audio internally.
Cons
Not the best choice for a beginner because of the complicated app interface.
The file size can go up to more than 1.7GB.
Part 2. How to Turn iPhone Screen Recording to Audio Format
Since the iPhone doesn't have internal audio recording only, you can do the screen recording first and convert it into audio later. With the help of the phenomenal Video Converter Ultimate, you can choose from 200+ formats available in the tool and do the cutting of unnecessary audio here as easy as ever. Not only that, you can boost your audio in here to make it sound clearer and better. Unlike using Voice Memo, if you use this tool and convert you can do a lot of magical stuff to make it the best. Without further ado, let's start the conversion of your screen recording into an audio format by following the steps below.
Steps on How to Convert Screen Recording to an Audio Format with Video Converter Ultimate
Step 1. Press the free download button to download the software onto your PC or Mac. After the downloading process, install and set it up then click finish to launch it.
Step 2. Add the file you recorded on iPhone, and click the Add Files button on the upper left side of the tool interface. Then search for the file in the folder and it will pop-up and click open.
Step 3. Click the drop-down option next to Convert All to and choose the final format you want it to be from the Audio category list to proceed. In addition, you can also edit the recorded file if you click the wand button on the main interface. After editing it, click the OK to save the changes you made.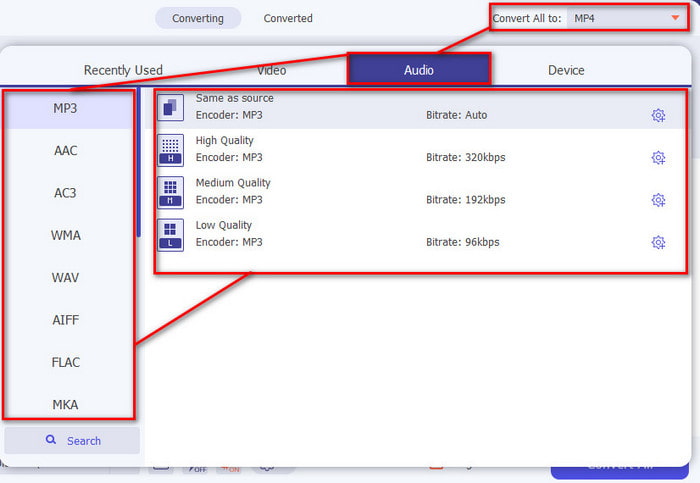 Step 4. If you are ready to start the conversion process, click the Convert All button and wait for less than a second.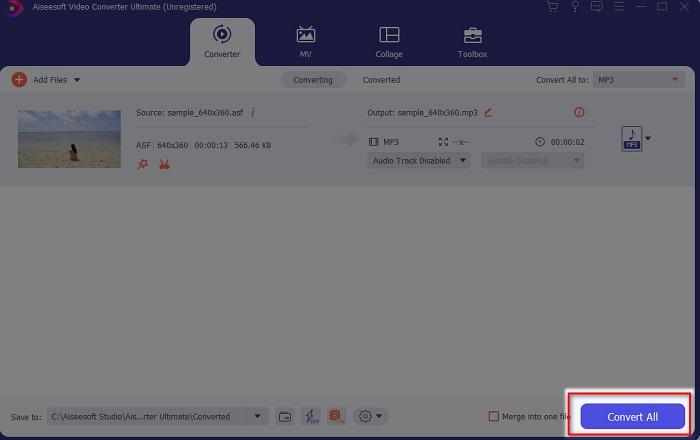 Step 5. A file folder will show after it is done converting, click the file and listen to it, then later you can transfer and save it on your iPhone.
Pros
The best phenomenal tool used to convert your screen recording to audio format.
Advance editing features are available here to make your recording better.
Multiple batches of conversion can be done here.
Cons
Can't do the screen or audio recording here because it is not supported.
It is paid but it is not expensive.
Part 3. FAQs about Recording Audio on iPhone
What is the best audio format to do audio recording?
The ideal format you will want to use if you do want to record audio with the highest quality is in the format of FLAC. Although the tool above doesn't provide changing the format so you can't do FLAC recording. However, if you click this link, you will learn a lot about the best FLAC recorders to record the highest form of audio recording.
How long can I record on my iPhone?
Well, you can record as long as you have enough space. Basically, it is estimated that every 1GB you can store at least 100 minutes of audio recording. So, if you want to record a long discussion or lecture it is ideal to free up some space before you start recording.
Can I do audio recording through VLC?
Certainly, yes! You can do audio recording if you use VLC whether it is on PC or Mac. So, to find-out how to do recording on VLC you must click this link.
Conclusion
To end, we already introduce a lot of ways you can choose to make your recording better and effective. These are the best in the line of recording as we test them out first before we write this article. But there is no better editor that is easy to use that provides an audio booster than the Video Converter Ultimate. So, if you want to make your recording more than good then try to edit and convert it with this tool.