5 GIF Resizers You Can Use to Reize Your Animated GIF Online & Offline
Resizing a GIF is an easy task with any editor, but not all editors support this type of format. Instead of testing different tools and wasting much time, why don't you participate in reading this article? Why? Because we provide the resizers, you can use and will only state facts about these five tools. So, are you ready to know the resizers for animated GIFs available on your platforms? If that's the case, we must now proceed with a detailed review of these five GIF resizers below and know the differences of each tool.

Part 1. Top 5 Online & Offline GIF Resizers
1. FVC Video Converter Ultimate [Recommended]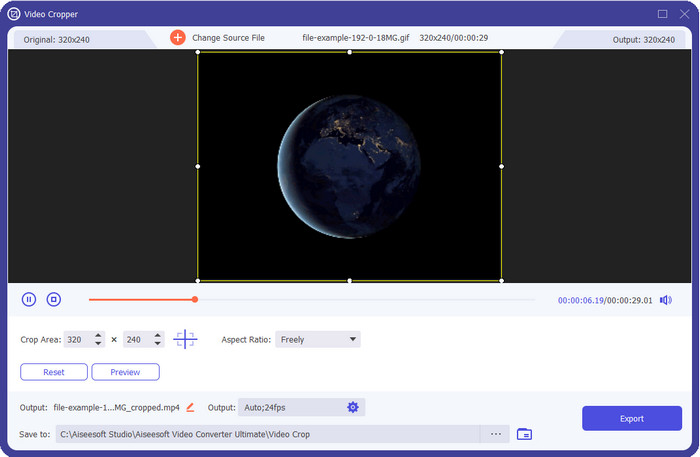 All tools here don't have what FVC Video Converter Ultimate can bring to your GIFs. Maybe you're wondering what it takes to make this tool unique? This ultimate tool provides an all-out and inexpensive resizing GIF that you would love to use. This tool is excellent for having a professional output like Photoshop can bring to you but much quicker for starters and pros. Moreover, this tool can resize your GIF, but you can also convert your GIFs to MP4, MOV, AVI, MKV, and other 200+ formats to make it compatible with other devices. Suppose you need to make a GIF and want to set it as wallpaper, then you are lucky to have the ultimate tool because it has a GIF maker that will help you. If you want to know how to create and set GIFs as wallpaper, click this link. Nevertheless, this tool is recommended for all users to learn how to resize GIF relaxed without reading a manual on using it.
Pros
Resize your GIF according to the size you want freely by dragging the dots freely.
It has a Preview you can look to ensure that it is the exact size you need on your GIFs.
It has a built-in ultra-fast rendering for a lightning-bolt exporting process.
Available in any desktop operating system such as Windows and Mac.
2. Adobe Photoshop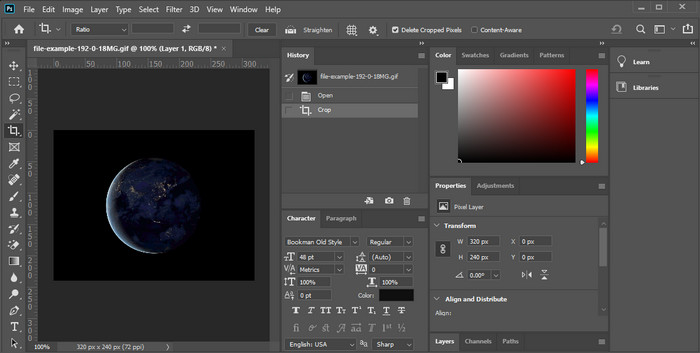 What if you want a professional resizer tool? Then Adobe Photoshop is a choice. This downloadable tool helps you resize any GIFs easily in a split of minutes. Into detailed information, this tool is the choice of every professional user who wants to edit their images, like GIFs, to look better and eye appealing. Although the tool is professional, it is still hard for those who aren't technology-oriented to use it. Also, if you want to resize your GIF, this is an expensive tool for the job. But if you're going to use PhotoShop to resize GIFs and add some kin details, then this tool will help you; however, learning to use it will take more time than the other tools.
Pros
It is the best choice for pro image editing.
Professional tool for professional use.
Advanced editing features for GIFs.
Cons
Costly.
Hard-to-use if you are new in the area of editing.
3. GIFGIFs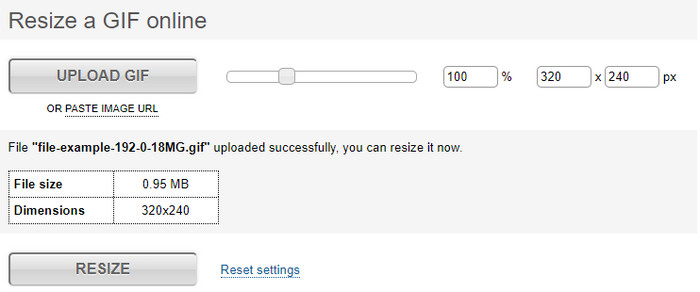 GIFGIFs has one of the most extensive GIF libraries you can use to save pre-made GIFs in your drive and has a simple editor for resizing large GIFs. This tool has been there to help users adjust their GIFs if needed thru online services. Although this web resizer is free and online, it has no ads on the interface that can disturb you, which is excellent. But the main problem with its resizer is that you will need to indicate the exact size of the ratio of the image you want to have. This problem is more stressful than the ads because you will need to try and try to make sure that it is the exact resizing you want. However, if you have an idea about the aspect ratio you need, this is a choice to resize your GIFs.
Pros
Built-in library for GIFs.
It has no ads on the web that can annoy or disturb you while resizing the GIF.
Easy and free to use.
Cons
The Internet is needed to finish the task of resizing GIFs.
Hard to know if that is the exact size you need.
4.RedKetchup.io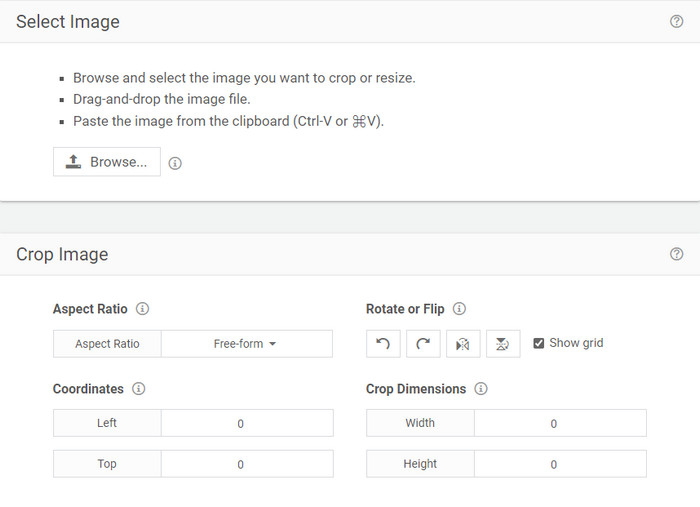 RedKetchup.io provides a simple and interactive way to resize animated GIFs in a specific limit you want. This web tool allows internet users to make their GIFs look better by the editing features this tool provides. Furthermore, you can do a much more detailed resizing here than what Ezgif can provide to you. Even though this tool is much simpler to use than the first, its interface lacks some colors to look professional. The only color you will when you access this tool is its name, and it is in the color red. Moreover, the tool is free to access; still, some ads on the interface can be a bit tiresome to look at.
Pros
Available to be accessed by anyone who has an internet connection.
Much detailed GIF resizer.
Free yet, it is simple to use.
Cons
It has pesky ads on the interface.
Internet-dependent.
5. Ezgif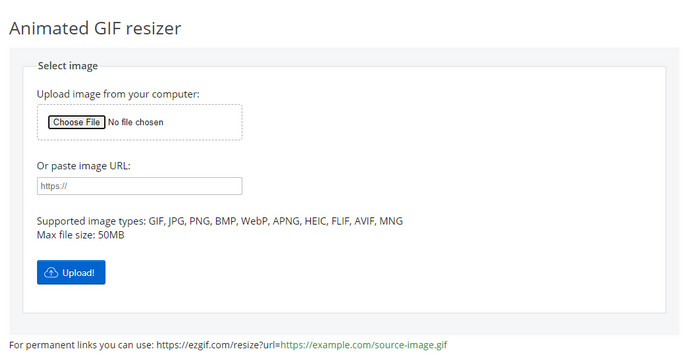 Is known for being one of the top GIF makers and can also resize GIFs online if you need it. Ezgif provides an intuitive interface to make your GIF better without exerting much effort. Moreover, if you are not technology-oriented, this tool is an excellent choice for this users type. However, if you don't have an internet connection, this tool is not a choice for resizing your GIF because it is internet-dependent like the other web tool below. Also, ads on the interface can disturb you while resizing the GIFs. Suppose you use this editor; make sure to know the number of width and length you want to set because there is no preview to check if the resize GIF is your needs, and you can't drag the ratio to set it accordingly to your wants.
Pros
Best GIF maker online.
It has simple GIF editing features you will need.
Access it for free.
Cons
It has no preview to check if the size of the GIF is right.
Ads are on the interface that can irritate you.
Part 2. Comparison Chart about the 5 GIF Resizers
| | | | | | |
| --- | --- | --- | --- | --- | --- |
| Features | Video Converter Ultimate [Recommended] | Photoshop | GIFGIFs | RedKetchup.io | Ezgif |
| Editing Features | | | | | |
| Ads-free | | | | | |
| User-Friendly | | | | | |
| Internet-Dependent | | | | | |
| Inexpensive or Cost-Free | | | | | |
| Preview Pane | | | | | |
Part 3. FAQs about GIF Resizer
After resizing, does the quality of the GIF change?
Quality-wise, the GIF shouldn't be changed drastically into a blurry one, but the quality will change after you resize the GIF, but it shouldn't be far from the original GIF. So, if you encounter this problem, it means that quality has changed during exporting and not while resizing the GIF.
Does the file size of the GIF become small?
After comparing the two GIFs, the original and resized, we saw a significant change in the file size. Even though it is a small change, we can tell that its size became smaller than the original one.
Can I turn it back to the original GIF after resizing?
After you resize your GIF, you can turn it into the original state if you didn't export it yet. However, if you export the GIF and are not satisfied with the result, you can't turn it back to the original GIF size. To avoid this problem, you must use a GIF resizer that has a preview to check the output before exporting it.
After converting JPG to GIF will it move?
No, it won't because JPEGs are not moving like animated GIFs. But you can turn your multiple JPEG into a GIF if you turn it into a photo GIF instead. Want to learn how to do it? In that case, this article will greatly help you turn your compilation of JPEG into GIF.
Conclusion
Now that we know what the GIF resizer you can use is, it is now the time to choose. All online and offline individually tested to provide a piece of accurate information about the tools and their capabilities. But we figure out that the Video Converter Ultimate offers the best output regarding resizing the GIF. Although the tool needs to be purchased, we can confidently say that your money won't turn into waste after acquiring the ultimate tool. So now, if you still doubt what we are talking about, then you must try and download the ultimate tool by clicking the download button.