Easy and Professional Ways on How You Can Play MKV File on Xbox One S
Microsoft has recently released its new game console called Xbox One S. This is additional to the generations of Xbox consoles already released. Faster loading times, switch games easily and storage expansion are just some of the best features taken forward to. More than those great improvements, there is one feature infused you might find useful. The built-in media player. Most people would have to play videos here directly especially some video and movie streaming apps are also accessible here. So as to speak, some might look at how to play MKV files on Xbox One S from external drive or form source incorporated. Keeping this in mind, we listed some of the solutions you can take if in any case the video you are playing is not supported.

Part 1. 4 Ways to Convert MKV to Xbox One Supported Formats and Codecs
Among the formats covered by the tool, MKV unfortunately is one of the formats that Xbox One does not support. Formats that are supported by it are 3GP audio, 3GP video, 3GP2, AAC, ADTS, animated GIF, .asf, AVI DivX, DV, AVI, AVI uncompressed, AVI Xvid, BMP, JPEG, GIF, H.264 AVCHD, M-JPEG, MKV, MOV, MP3, MPEG-PS, MPEG-2, MPEG-2 HD,MPEG-2 TS, H.264/MPEG-4 AVC, MPEG, SP, PNG, TIFF, WAV, WMA, WMA Lossless, MA Pro, WMA Voice, WMV, and WMV HD. So it suggested converting the file to the supported format of Xbox One Player. You do not have to worry though, we listed some of the converters you can use.
Free Way-FVC Free Online Video Converter
The first on the line is FVC Free Online Video Converter, a free converter that can be accessed online. In three easy steps you can get your conversion done. As fast as 3 seconds you can get things done. The conversion process is smooth as long as your internet connection is stable. Some of the formats supported by it are MP4, FLV, MKV, MOV, M4V, MTS, TS, M2TS, WMV, ASF, VOB, MP3, AAC and a lot more. Aside from that you can also customize the video by altering and polishing your video. Some of the settings you can change are bitrate, frame rate and download it as a lossless file. To see how useful this tool is, please be guided below.
Step 1. To use it, to gain access to the tool you have to visit the official site of FVC Free Online Video Converter by clicking the link.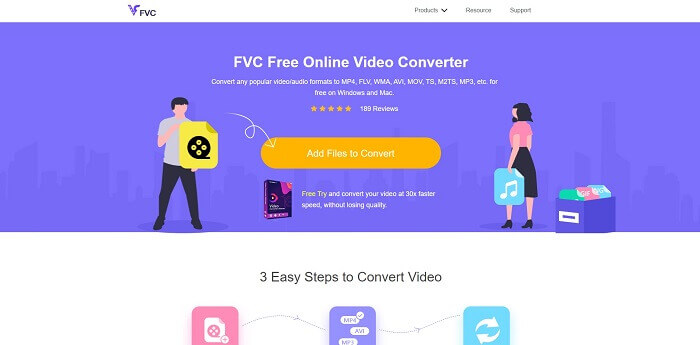 Step 2. Once landed on the page, click the Add Files to Convert. Locate the file that you want to convert. Then click Open.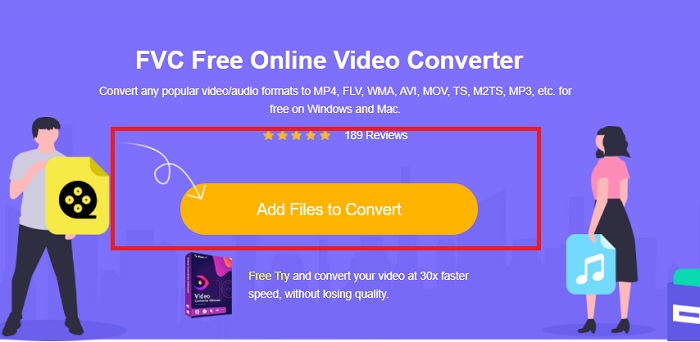 Step 3. The video will then be uploaded on the tool, change the format of the video to MP4 by ticking the circle beside MP4 from the options.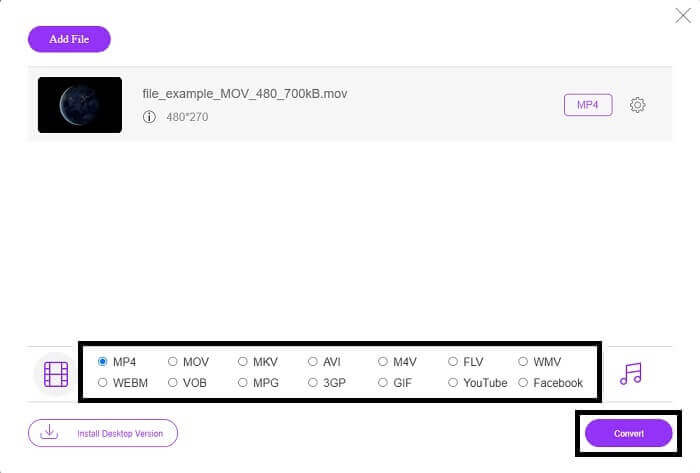 Step 4. Finally, click on Convert and choose the folder location where the file will be saved. Wait for the file to be converted. Once done, the folder will pop-up where the video is saved. Click the video to do a preview of the converted file.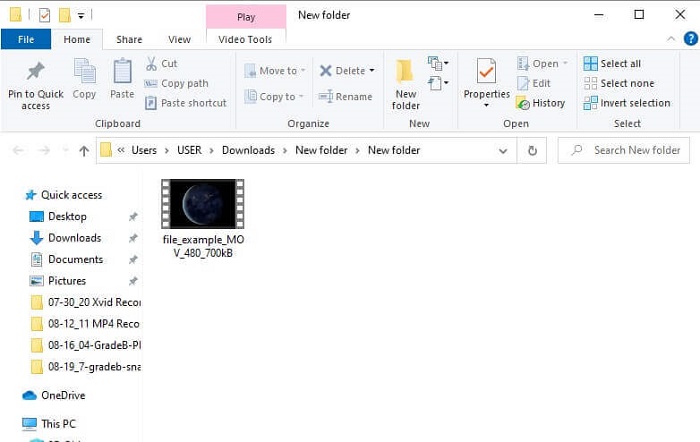 Professional Way - Video Converter Ultimate
Dealing with conversion the professional way must be under the use Video Converter Ultimate from Aiseesoft. This is an absolute and compact tool that works on Mac and Windows computers. Ease your worries for any video format that is not playing with your Xbox One S because Video Convert Ultimate got you covered. The converted adopted the best video encoding technology that produces only the best quality. Also, there is a video enhancer that you can use to improve the video quality. Most importantly, it supports more formats compared to a free tool. One edge also is the video quality. You can convert a video into 4k Quality and the lowest is 1080p. Converting MKV videos is just a piece of cake with Video Converter Ultimate.
Step 1. Get the app downloaded on your desktop and install the app.
Step 2. Next, upload the file by clicking the Add Files button or drag and drop the file on the main interface.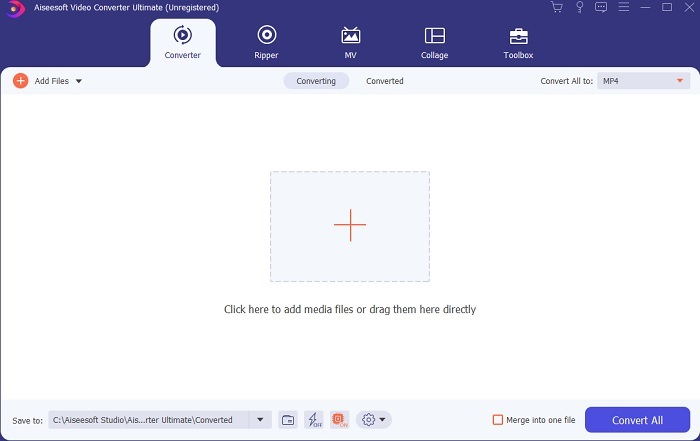 Step 3. Now, change the format of the file by clicking the one that says MP4 located at the upper right side of the interface.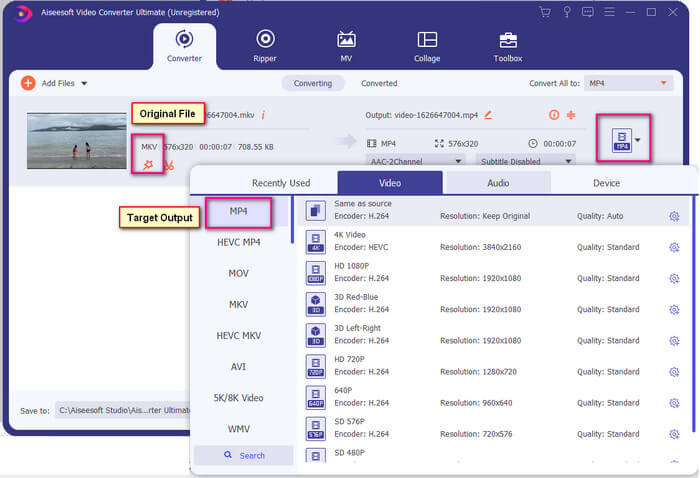 Step 4. Finally, click the Convert button to render the file. Once the file is rendered, the folder where it is saved will pop-up.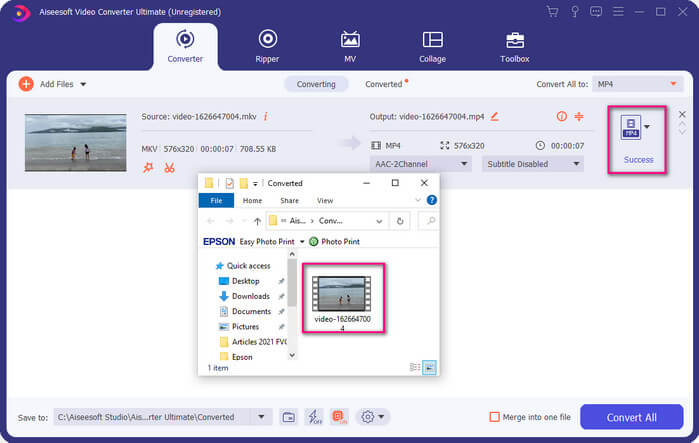 Part 2. How to Stream and Play MKV files on Xbox One
Technically, you cannot play MKV videos on Xbox One because the built-in player itself does not support it. So before playing it, you have to convert the video first. Refer to the solutions above in converting the file prior playing. Meanwhile, here are several ways on how to play videos on Xbox One.
How to Play MKV files on Xbox One via USB Flash Drive
Xbox One S supports three ports for USB. However there is a requirement for a USB drive to play on Xbox One S. The Drive must be in FAT16, FAT32, NTFS or exFAT. For you to know if the USB drive will work, try opening it on your Mac or Windows PC. If it did work then chances of it being read by Xbox will be high. After verifying, you can now copy the file on your PC and save it on your drive. Eject it and plug-it on one of the ports from the front or back of the console. There are two at the back and one in front. Once it is plugged in, you will see your drive will appear as one of the options. From there, open the media player and start playing it.
How to Play MKV files on Xbox One by Casting
There is a built-in feature on Windows 10 that allows you to cast your device to any compatible receivers like Xbox One S. It is the counterpart of Play To on Xbox. This process is DNLA dependent. This means you need to have Wi-Fi to make it work. All you have to do is, go to the Settings of your Xbox choose preferences and click the Game DVR then enable Allow Play to Streaming to enable it. This time go to the Windows PC and click the Cast to Device. Next, right click on the file that you want to play then choose XboxOne. The video will then be played.
Related
● How to Play Music on Xbox One
Part 3. Commonly Asked Questions about Playing MKV Files on Xbox One
Glitch in Xbox One S, How to fix it?
First, restart it. Using the controller, press and hold the Xbox button and choose Turn console off or Restart Console. If that did not work, next is to turn off the box itself. Finally, if all of the options did not work, you can then do a master reset to it.
Can I play using my Xbox One S without an internet?
For a first time setup, you need the internet connection. After setting up you can then go offline and use it. Just make sure you set it up first before you can use it offline. While offline here are some of the things you can do, watch TV, play games, save clips or screen captures and earn achievement but with limitations.
What is the Xbox One S series Drawback?
In spite of all the great features offered by the gaming console, there is one thing you will surely find on such a multitasking device. Probably look for a Disk Drive. Unfortunately, this is not supported. This means using the other games you have with the old console won't work here.
Conclusion
Although there is no direct way to play MKV files on Xbox One directly, you can always convert the video by maximizing the list of converters above. All of them support all the formats that you can make use of the media player of Xbox One S. If you want to know how to fix some issues about Xbox One S, you can read the most frequently asked questions listed.