Different Ways to Convert RMVB to MOV for Offline and Online
Due to the abundance of confusing video file formats available on the internet, many users have difficulty choosing which media player to use for the particular video they get. Believe it or not, playing a video is not always as easy as when downloading it. Some formats are exclusive to their originator only, and there are those that users can practically play anywhere. However, knowing which video file format to look for supported by the players you have on your side is essential. But we also should not settle for this alone. Knowing how to convert file formats that you do not see every day is the best way to go. So, we provide you with all the possible ways to convert RMVB to MOV for your convenience.

Part 1. An Overview: RMVB and MOV
RMVB and MOV are two different video formats of two other companies that developed them. You should know about RMVB files, short for RealMedia Variable Bitrate, a RealNetworks-developed variable bitrate extension to the RealMedia multimedia digital container format. Some people use RMVB for multimedia material saved locally. Because they feature smaller file sizes and lower bitrates, but with more excellent quality, RMVB files have become a popular format for Anime and Asian film titles. The file extension '.rmvb' is used for this format.
On the other hand, MOV is an Apple-developed multimedia container file format saved in the QuickTime File Format (QTFF). The container format can handle various media formats to facilitate multimedia transmission across devices, operating systems, and applications. QTFF multimedia files store .mov files. However, they can also save as .qt files.
| | | |
| --- | --- | --- |
| File Extension | RMVB | MOV |
| File Type | RealMedia Variable Bitrate File | Apple QuickTime Movie |
| Developer | RealNetworks | Apple |
| Advantages | RMVB is a format for storing and sharing multimedia information. And it's notably famous for distributing Asian content, such as Chinese television episodes and movies. | A MOV file may include many data tracks, each containing a digital media stream or relating to a stream in another file. As a result, you may simply change files without having to redo the data afterward. |
| Disadvantages | They aren't prevalent, owing to their incompatibility with other media players. | Each MOV file may include any of several different codecs, making it challenging to play. |
| Programs support the file | RealPlayer VLC media player iOrgSoft Video Converter | Microsoft Windows Media Player Apple QuickTime Player VideoLAN VLC media player |
Part 2. Accessible and Best Method in Converting RMVB to MOV [Offline]
Converting a video from RMVB to MOV is sometimes needed at an unexpected time and day. The whole process mostly requires an internet connection which is not always available at any place. So, Video Converter Ultimate is the way to go if you want to convert your video to a format that is suited for the situation you are in. It even lets you convert multiple videos simultaneously, saving the hassle of repeated processes. It even provides you with various options like choosing a certain resolution, frame rate, and bitrate for your video. Name a resolution and Video Converter Ultimate will give it to you.
Step 1: Go to the website, and you will see a button that says Free Download and For Mac OS. Click on it to download the .exe file. You need to install the software and wait for it to finish. Once done already, open the file to continue with the installation process.
Step 2: After the complete installation, launch the software, and a window will open. It will show you an interface with tabs on the top. Initially, you are in the Converter tab and if not, just select it.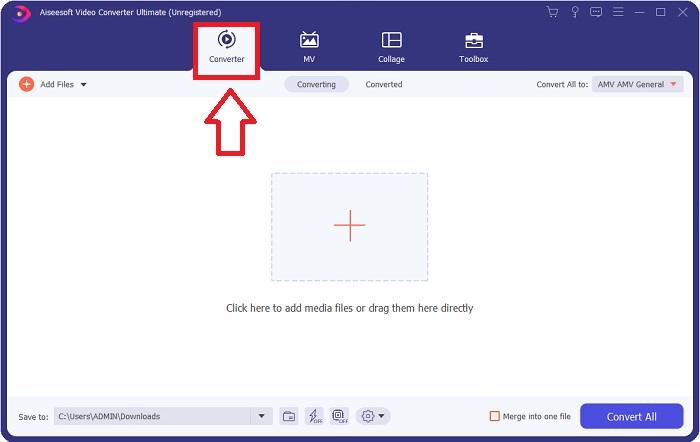 Step 3: In the interface, you will see a square button with a + icon in the middle. Click on it to import the video file you wish to convert, or you can just drag and drop without any hassle.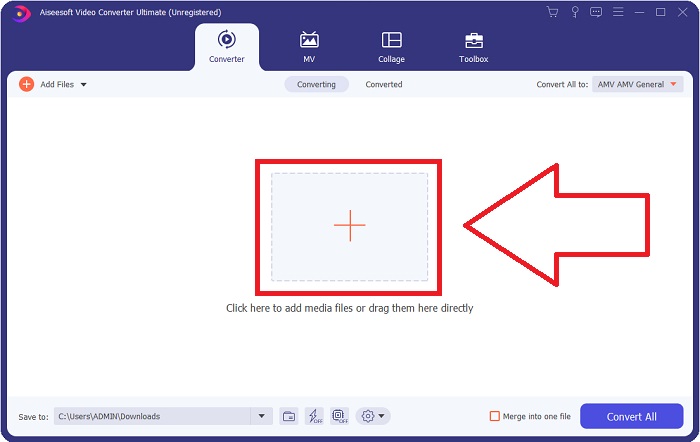 Step 4: A new interface that shows all the options for you to edit your video will appear. On the far right, this is where you choose the format you want for your converted video. Just click the drop-down arrow, and it will show you all the formats available.
In this case, choose MOV. Also, you can click the gear icon beside the resolution you selected to edit settings like frame rate for video and sample rate for audio. To keep the changes, click Create New.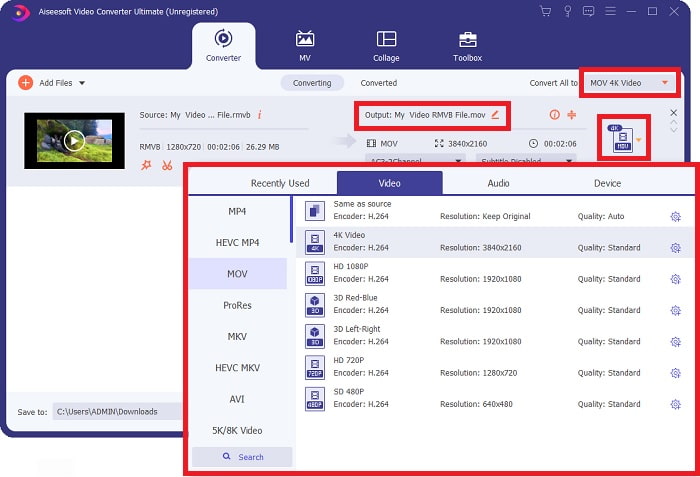 Step 5: If you finish the task with all the changes you have made for your video, you can now start the conversion process by clicking the Convert All button on the bottom right corner of the window.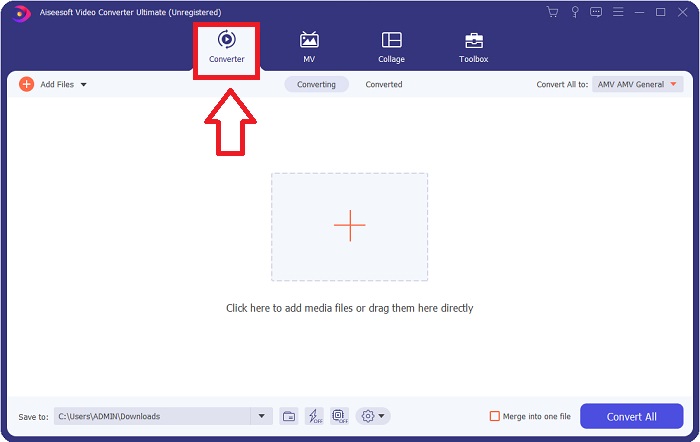 Part 3. Another Excellent Method to Convert RMVB to MOV [Online]
If downloading and installing software on your desktop isn't your thing and you only need a one-time conversion for your films, here's a fully online option you may try. FVC Free Video Converter Online, a web tool offers various video and audio settings options while saving you the time from installing the software itself. It just involves three simple steps to get the job done:
Step 1: To start, go to the website in which you will find a yellow button in the middle of the page that says Add Files to Convert. Click on the button to import the video file you want to convert.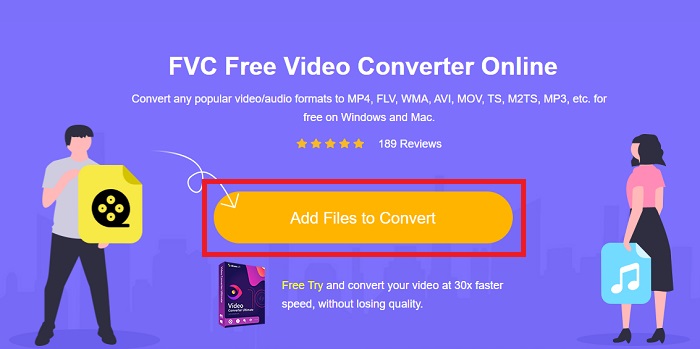 Step 2: A window will pop up that shows the video file you have imported at the top and all the available formats at the bottom. Since you wish to convert your RMVB file to MOV, select MOV. For the added options, click the gear icon on the far right to edit video and audio settings for the added options. To save the changes, click OK.
Step 3: If all the changes made satisfy what you need for your video, you can now start converting your video by clicking the Convert button on the lower right corner of the window. Select which folder you want your fully converted to be exported and wait for it to finish.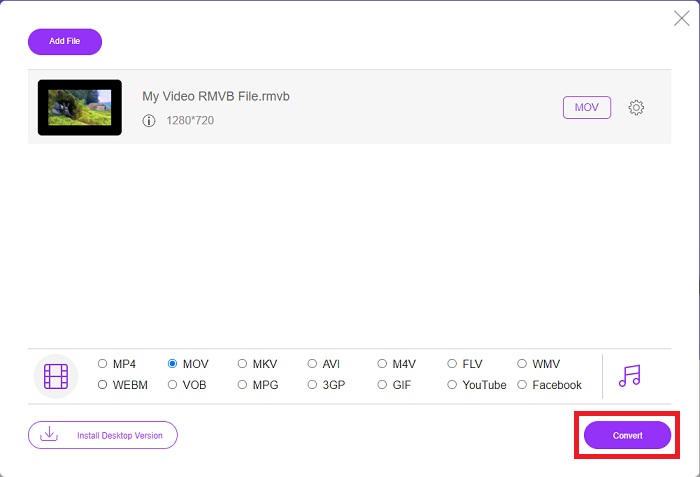 Part 4. FAQs about RMVB to MOV Conversion
What exactly is an RMVB file?
Any RMVB file is a Real Media video file compressed using a variable bitrate optimal for the video's content. It's a newer version of the basic Real Media (.RM) file format that offers better compression.
What can play RMVB files?
Because various applications utilize files with the extension RMVB for different reasons, you'll need software that's compatible with the same file you're attempting to access. RealNetworks RealPlayer (Windows), VLC media player (multiplatform), and GRETSCH GOM Player (Windows) are all free media players that can play RMVB files.
Are there any errors possible with .rmvb files?
If you don't have Real Media Player or any other suitable file opener tool, you can have trouble opening .rmvb files if the file becomes corrupt due to faulty sectors on the hard drive or an erroneous download. If issues arise in the Windows system registry, where the file association information for the .rmvb file is stored, a third error may occur.
Conclusion
Choosing whether to keep a software or just use an online tool to convert a video is not to worry about whether FVC should be used. Both the software and its online version offer the best options for your converting needs. However, we highly recommend downloading Video Converter Ultimate for the additional Toolbox it provides you when looking for further edits for your video other than the conversion alone. You never know when you need beginner-friendly software, so it is better to have it always by your computer.