Start On with the Pentaho Metadata Editor on Windows/Mac/Linux
Pentaho Metadata Editor isn't your typical metadata editor to edit your file's tags on the market. This tool is far different from the other, especially its function. If this caught your attention, then this is a reason why you should read this article. As we provide an unbiased review of the software, we will teach you how to use it later. So, keep your seat belt as we explore the software right now.

Part 1. Overview of the Pentaho Metadata Editor
Unlike other metadata editors, Pentaho Metadata Editor isn't as popular as the other metadata editor you can find on the web. Its functions are far different from them as well. To use this software, you must have DBA skills or database administrator skills that have enough knowledge about importing tables, connecting the tables, assigning and adding aggregations, categories, and security with advanced knowledge on databases. Before you begin using it, you will need these skills to build metadata models and domains. Complicated right? You need such advanced skills because the tool facilitates specific business data on the model for better understanding.
Moreover, to use it, you will need to create and assign a database to connect it to the data model that contains detailed information about the file. Also, you will need to run both software and server before you can start editing the metadata using Pentaho. Even though the tool is troublesome to set up and use, it can still complete the task as effectively. If you are looking for a Pentaho metadata editor tutorial, you must proceed to the next part below.
Pros
You can create databases that connect to the original model you've made.
Perfectly great for business purposes such as data integration.
It can enrich metadata that is from different resources.
For ETL and data integration, the tool is doubt has the upper hand on this because it is straightforward.
Cons
It needs the DBA skills to be able to use it.
Using it isn't as easy as you think.
It is not the best choice for users who aren't correlated with the business data.
Part 2. Simple Guide on How to Use Pentaho Metadata Editor to Edit Metadata
Not all of the article you have read does have steps because this metadata editor is one of the most complex tools you can download for free on the web. If you are using this for non-business related, you might want to use other tools instead of this, which is a lot simpler for everyone. But if you're going to use the tool, you can follow the indicated steps below.
Step 1. Download the Pentaho Metadata Editor on your desktop, then launch the tool. Ensure that you open the editor and the Pentaho server before you proceed. After you've opened the software, click File then Import from XMI file.
Step 2. Find the location of the Pentaho Server, then open the steel-wheel and click the .xmi file you've imported.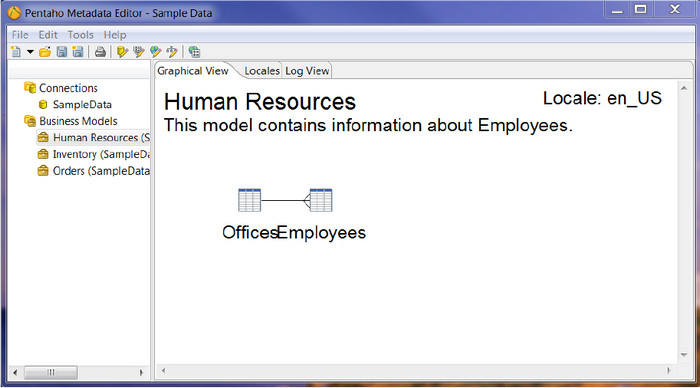 Step 3. On the Save Model dialog box, you must type Sample Data. Then log in to the User Console, and click New Report. Now the data on the file is saved.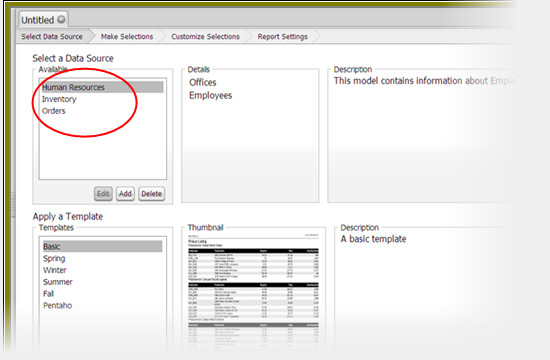 Tips: the tool won't work correctly if you only launch the software alone. To avoid this circumstance, you must launch both software and the server of the tool.
Too complicated to handle? At first, we've given you the idea that the tool is challenging to use, not for everyone. Suppose you want an alternative that works like Pentaho but in a more straightforward way, then without a doubt that the best alternative software is for you. Continue reading the details below to have a broad idea about the tool we are talking about.
Related:
Part 3. Best Alternative Software for Pentaho Metadata Editor on Desktop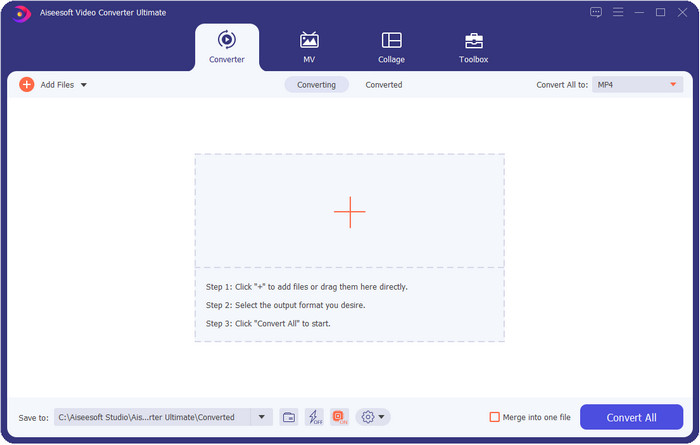 Using Pentaho is challenging to finish this task, especially if you don't have the abovementioned skills. So what should you do? Is it still possible to edit metadata like Pentaho but in an easier way? Fortunately, FVC Video Converter Ultimate is one of the best alternatives for the converter mentioned above. With a few simple clicks, you can add the metadata to your video or audio files without DBA skills. Thanks to the ultimate converter and its simplicity, it became possible to add metadata that performs the same as the first-mentioned tool but in a lot simpler aspects.
What's amazed us with this software? It can do multitudinous advanced and fundamental editing to make your video or audio looks and sound astonishing that even the Pentaho can't provide. Every user depends on the software, whether experts or beginners, with its simplistic features. The features listed below are some of the things this software offers you; read the details below to know more.

Video Converter Ultimate
5,689,200+ Downloads
It can edit metadata on MP4, MOV, AVI, WMV, TS, and other 1000+ formats.
An excellent toolbox can help you do a lot of advanced and basic editing.
GUI presents its beauty and finest that has a resemblance like a pro tool.
Accessible in all desktop platforms such as Windows & macOS.
Part 4. FAQs about Pentaho Metadata Editor
How big is Pentaho Metadata Editor?
Because of its business-related functions and features, the file size of Pentaho Metadata Editor is 1.7GB. It includes ETL and data access, reporting, data analysis, dashboard, visualization, and many more to look at.
Is Pentaho Metadata Editor available on Mac and Linux?
Yes, it is available on another different system. Although it supports other systems than Windows, we can still see no difference in the tool's features, functions, and overall outlook on the other operating system.
Why can't I download the Pentaho?
We found two reasons you can't download the metadata editor on your drive. The first reason is that your connection is too slow; naturally, you can't download the software immediately if you have a poor internet connection and need to retry it. Lastly, you can't connect to the server, so you need to use a mirror to download the software. If you successfully download the software, you will need to install it.
Conclusion
Now that we have an idea about Pentaho Metadata Editor and how to use it, it is time to try it yourself. Moreover, the tool is too professional to be used by the consumers who need to add simple metadata on their media file, whether it is a video or audio. However, it can still finish the task if you use it, but it is too difficult to handle. Luckily, we found the best alternative for the Pentaho. The FVC Video Converter Ultimate is the only tool that is easy to use but has a professional output. Because of its great features and functions, everyone has been using the tool that the other metadata editor can't provide, even the Pentaho.
Nonetheless, the tool is perfect for any user, and it will surely hit the standards you will set regarding editing the video and audio. So, what are you waiting for? Download it now on your Windows or Mac and let the tool help you finish the task effectively.