[Proven] 2 of the Best Tag Editors Available to Use on Windows & Mac
Most of the audio files we recorded on Windows are in WMA, and you can edit their metadata by using a WMA metadata editor. However, choosing the right metadata editor you can use on your desktop might be a bit hard of a task to handle by individuals. But today, this task isn't as hard as you think, with the help of the two editors you can use on Windows and Mac. Want to know what these two are? If you keep reading this article we will provide an unbiased review between the two software you can download and see which is better. Stay tuned and enjoy reading this blog post to know the two excellent tools you shouldn't miss this 2022.

Part 1. Use the Ultimate WMA Tag Editor Available on Windows & Mac to Edit WMA Tags
First on our list is the best WMA metadata editor FVC Video Converter Ultimate, the tool that presents a powerful editor for their tags that everyone loves. With this tool, you can easily handle this problem like a pro, even if you don't have experience editing your WMA tags. Unlike other tag editors, you won't need vast knowledge about this metadata editor on how to use it; within a few clicks and a split of a second, you will get your WMA tagged without breaking any sweat.
Want more? One of the best features this tool presents is the Toolbox, where you can do multiple things that the other tools can't offer to you, such as compressing, trimming, watermark adding or removing, reversing, and many more. So the task on every media file you can even think of can easily be handled by you with the assistance you will get thru this tool. In addition to that, you can convert your WMA format into 1000+ new formats quickly with the help of the ultra-fast converting process. Notable, isn't it? Well, that is what the ultimate tool is capable of. And to learn how to add a WMA tag, the steps below will help you handle it like an expert.
Step 1. Firstly, click the download button below, choose whether you are currently using Windows or Mac. Install it promptly and after the process, launch it.
Step 2. On the upper section, click the Toolbox, and do the same thing on the Media Metadata Editor.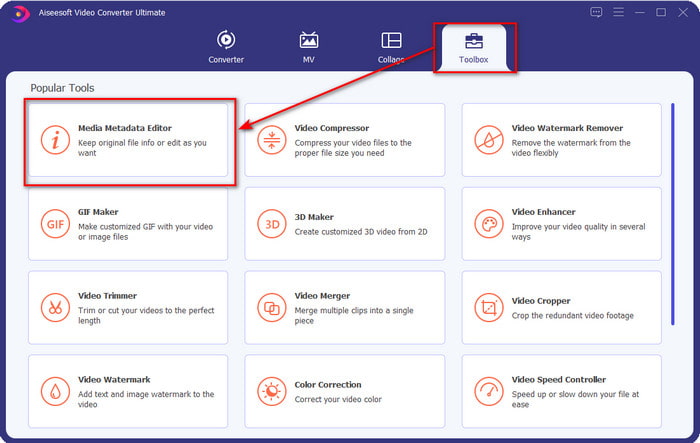 Step 3. Insert the file by clicking the + icon on the mini window that will show, locate the WMA file on the folder, and press Open to proceed to the next procedure.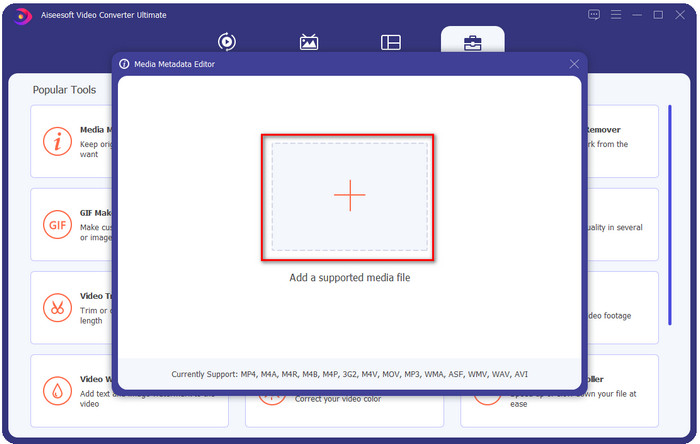 Step 4. In this area, you can edit the metadata or tags in your WMA and fill the textbox accordingly. After all of that, click Save to apply the changes you've made to your audio file. With that, you have tagged the metadata on the audio file as quickly as 1-2-3.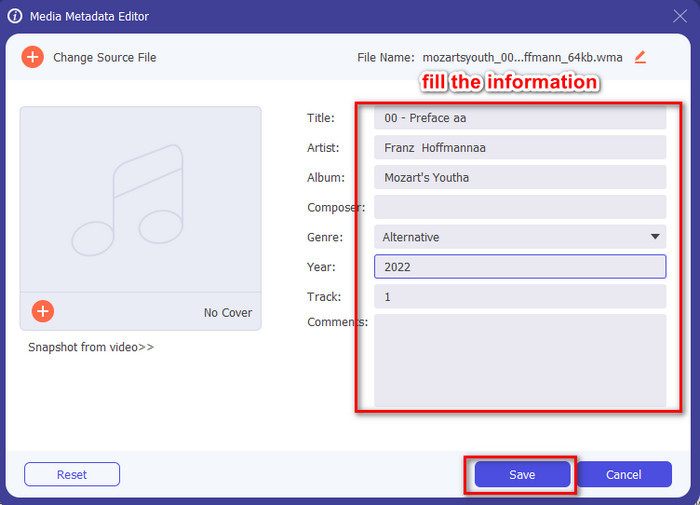 Part 2. Use the Free WMA Tag Editor Available on Windows & Mac to Change WMA Metadata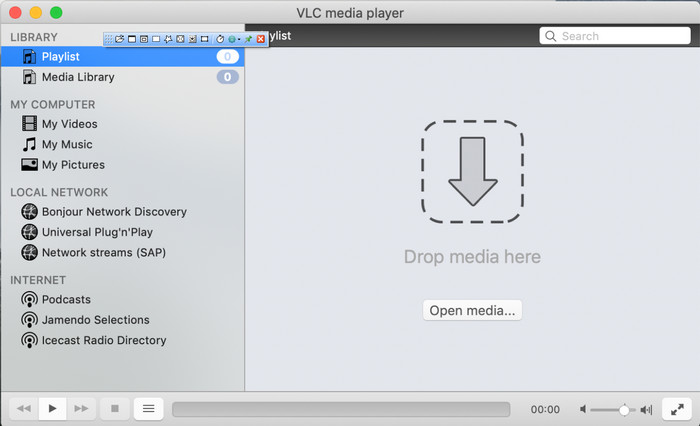 VLC Player is another WMA tag editor you can download for free on Windows and Mac. This media player can help you edit your video and audio file tags. Unlike the first software mentioned, this tool isn't made for adding metadata to any media file. It is used to play the different media files that the original or native media player can't play without downloading an additional codec to play it. Although the tool can add the tags, it is still not as effective as the other committed tag editor.
Moreover, this tool has proven many things to us because it is reliable and safe to download. In addition to that features, this tool is also capable of converting, simple editing, and screen recording if you need one. We can say that it is a multi-purpose tool that provides not such excellence on other functions but on playing videos is undoubtedly the best on the market.
Part 3. Comparison Chart Between Free & Ultimate WMA Tag Editor
To make the review even simpler for us to understand, we include a comparison chart to know which tool is much better to be downloaded on your drive. Kindly read it thoroughly to compare and contrast the FVC Video Converter and the VlC Player and judge it, which is the best WMA metadata editor.
| | | |
| --- | --- | --- |
| FVC Video Converter Ultimate | VS | VLC Player |
| | Available on Windows & macOS | |
| | Supports a Wide Range Formats to Edit Tags | |
| | Multi-purpose Functions such as trimming, cutting, editing, and more | |
| | User-Friendly | |
| | Best Graphics Users Interface | |
Part 4. FAQs about WMA Metadata Editor
Can I play WMA on VLC?
Yes, you can easily play the WMA file on VLC because it is supported. If you want to know more about the VLC, you can read this article; by tapping this link, you will learn VLC and its other available alternatives.
What is WMA?
WMA is an audio format used to store a series of audio codecs available created by Microsoft with the help of its composer Stan LePard. This audio format is one of the famous competitors of the standard audio format, MP3. However, the format isn't as popular as you expected, so if you want to transfer the file with a .wma extension, expect that you will need a third-party app if the users on the other end don't use Windows. So, what should you do? Can you convert the WMA into an MP3 to make it compatible with the receiver? With the help of this article, you will learn how to convert WMA to MP3 on Windows, Mac, and Online.
Do I need an additional codec to play WMA?
It depends on the program you are currently using; if you are a Windows user, you won't need to download an additional codec to play the audio file on your desktop. However, not all were Windows users, so converting the audio file is the best way to make the WMA compatible with your devices. If you are looking for a converter, we suggest you choose the best audio converter you can download on Windows and Mac, the FVC Video Converter Ultimate. Follow these steps if you want to know-how. Download the tool on your desktop, then install it next. Open the tool, and click the + icon to upload the WMA file; on the upper right side, click the Convert All to and choose the audio format available on the list. Press Convert All to start the converting process. Easy as that.
Conclusion
Now that we have an idea about the FVC Video Converter Ultimate and the VLC player, it is time to choose the best WMA tag editor you should use. These tools are great for editing your WMA files' tags, so whether you prefer, you can handle editing the tags quickly. But if you want a pro tool to handle this task, go for the ultimate tool. By pressing the download button, you can have this on both operating systems to adjust your WMA tags.