Get Your GIF Converter Here: Turn Your GIF to MP4 with These Helpful Details and Steps
GIF is the most common format we use to share exaggerated emotion we want, like memes. It contains static images and animation as well but not all platforms support GIF format. In some cases, you want to share a GIF because you find it funny but you can't because it is not supported. Although this problem might be hard to solve so you must convert GIF to MP4 if you want it to share to the platforms. Why MP4? Because of its multipurpose container used to store audio or video files, it is used in all platforms. So, to convert the GIF you must pick the best converter and also safe. Determine which tool you may like to use below, compare and contrast them and choose the chosen one.

Part 1. Fix the Problem with the Help of Online GIF to MP4 Converters
In this part we will talk about what are the possible online tools to convert GIF to MP4 video online and solve this problem. If you want to know more about it just stay tuned and don't go anywhere.
1. Ezgif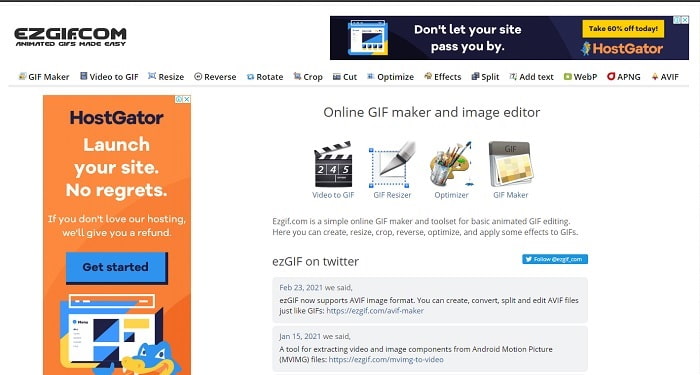 First on the list Is the Ezgif, this is the most commonly used converter. Also, it has basic editing features like cutting, cropping, reverse and more. Moreover, converting videos with Ezgif is easy to do. Although it looks like a perfect tool that can help you, to tell you the truth there are some mishaps also here. For example, if you convert a video file in here there is a chance that file will lose some quality as you download it. But this can be changed if you use the right tool like FVC Video Converter Ultimate.
2. CloudConvert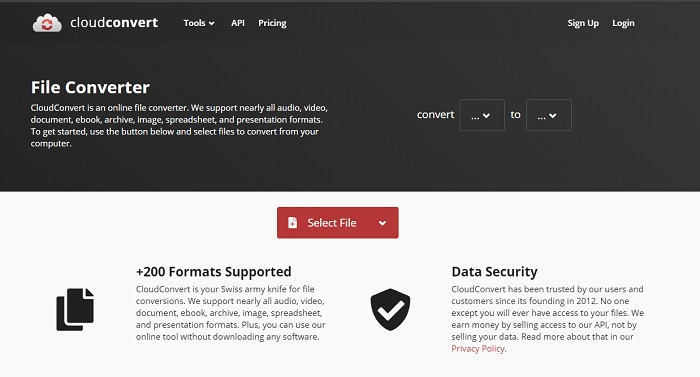 Convert online via CloudConvert. Just like the first tool, you can also use this to convert any video, audio, documents, pdf and more to a portable format. Also, if you want to learn how to turn GIFs to MP4 with this tool then it is easy to do it. Thus, conversion here is a bit slower than the other converter online. So, expect to wait and have patience if you use this converter especially to those who convert a large file. Also, editing features here aren't presented.
3. Convertio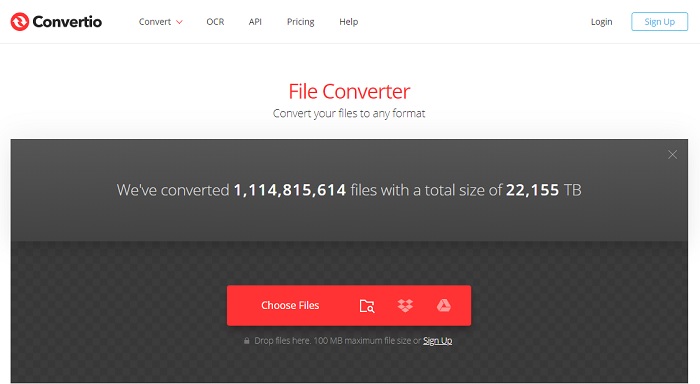 Converting has never been easy especially if you use the wrong tool. So, to help you to ease the pain of searching, use Convertio to provide that conversion you want. Maybe you already used this tool to convert GIF to MP4 without losing quality and many users have been satisfied with the result. But we cannot unseen the fact that there are some errors if you try to convert a file with this tool. Especially when you convert a file and the internet has been interrupted then there is a chance for data lost. Moreover, you can still access this tool if you have an internet connection for free.
Part 2. Best Offline Converters to Convert Animated GIF to MP4 Format
1. FVC Video Converter Ultimate
Experience the ultimate conversion by getting this unique GIF to MP4 converter offline, the FVC Ultimate Video Converter. As FVC promises to fulfill your dream of doing the perfect conversion and experience as well a new height of conversion. This tool receives a lot of praise from its customers. Not only that, if you use this tool, you can impress other people by using its native editing features. So, let's end the searching here as this tool presents the beauty of the conversion you may like to do. Observe how magnificent this tool is and learn how to convert with the help of the best converter in town by following the steps below.
Step 1. First and foremost, you must click the download button and select if it is PC or Mac. Install it and modify the set-up of the tool and click finish to launch the tool.
Step 2. Then after the installation process, click the plus sign or the Add Files and select the GIF file you want to be converted.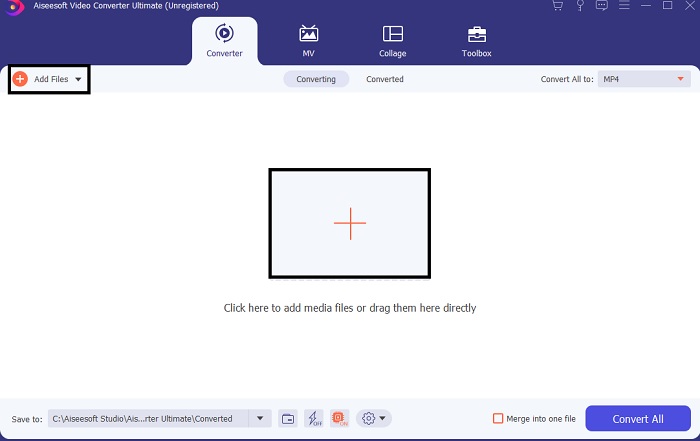 Step 3. After inserting the file to the interface, click the drop-down menu. Choose the format you want it to be.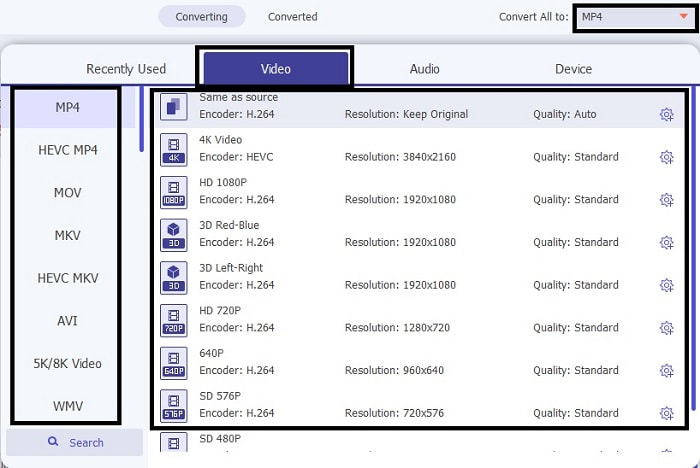 Step 4. To start the process to convert an animated GIF to MP4, click the Convert All. Then wait for a few seconds because the output will be finished in no time.

Step 5. If the conversion has been finished, go check the MP4 file on the file that shows into your screen.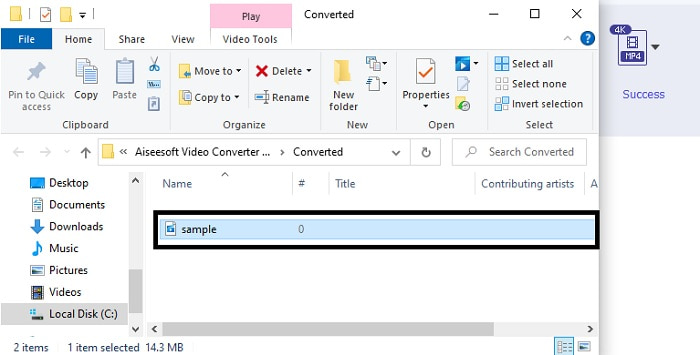 Additional Tool Features by the FVC Ultimate Video Converter
It is one of the best features this converter can give to you. If you buy the tool, you can use this feature without any additional charge. Maybe you're thinking about what this tool is, then let us explain. In some cases, after the conversion process you've made the video will become a bit blurry. But to solve that let us present to you the newest and the latest Video Enhancer. Follow the steps below to know how to use it.
Step 1. Go to the Toolbar of the converter and locate Video Enhancer then click it.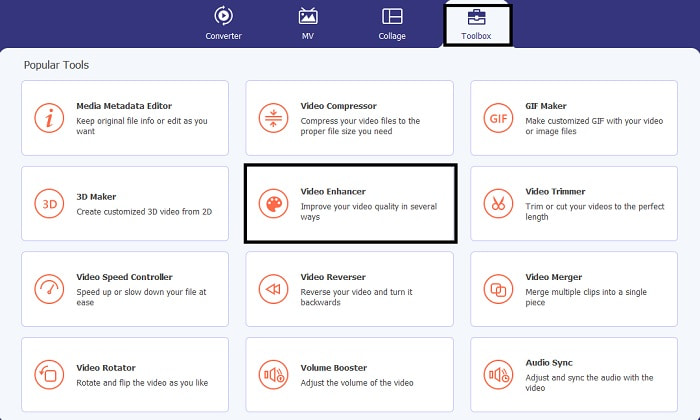 Step 2. Select the file you want to change GIF to MP4 earlier and enhance it by clicking the plus sign. After selecting the file you'll need to insert it to launch the tool by clicking the open.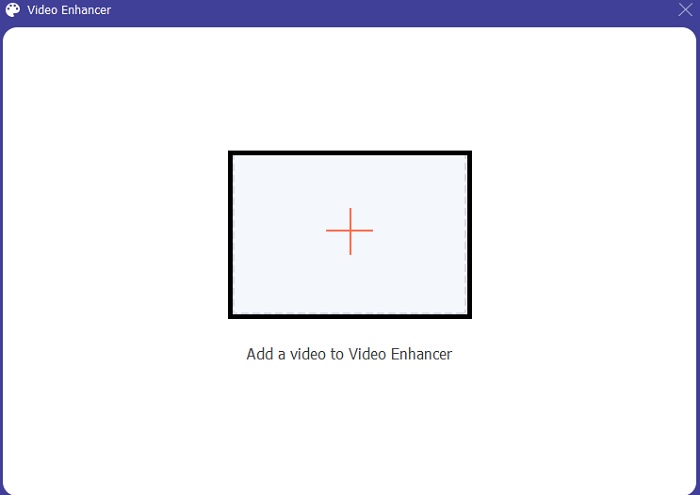 Step 3. The enhancer will be launched into a new interface. Then upgrade or enhance the video by checking out the boxes. If your editing is done, click the Enhance button.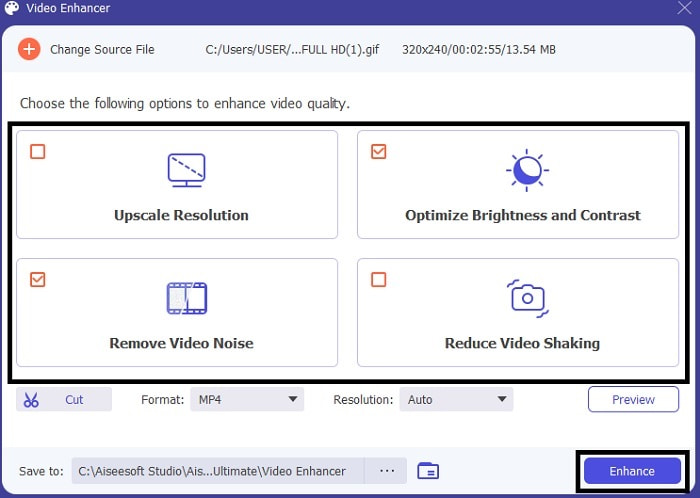 Step 4. To rewatch the enhanced video, click the first video file that will show into your interface.
2. Photoshop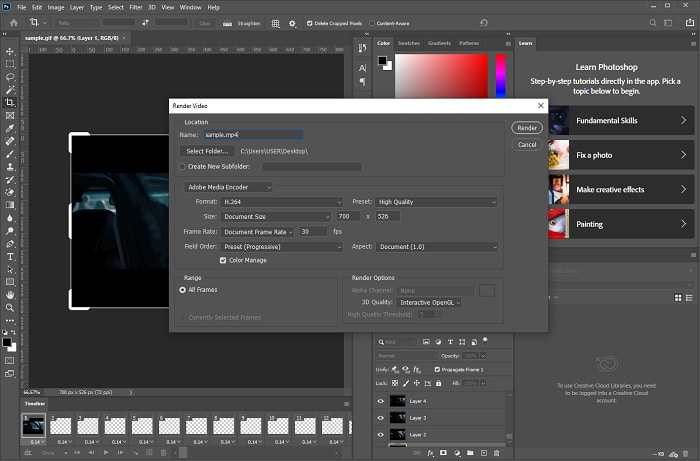 Many of you know Photoshop as an enhancer and editing for images but another feature of it is a converter. This tool can act as a converter, so you can convert GIF to MP4 on Photoshop if you want to try. But it is not ideal to be your converter because of the limited formats and also hard to use. If you're new to converting then this must be your last resort. But if you have already experience on how to convert with the tool that has the same difficulty with this. Then our suggestion is to try this but don't put your hope too much on this tool to convert. Nevertheless, it never failed to impress us, especially in taking photos.
3. FVC Free Video to GIF Maker
Learn how to save a GIF as an MP4 by using FVC Free Video to GIF Maker. If converting is your problem this might be the solution. Also, this tool is the free version of the ultimate convert at the top. So, expect a lot on this tool but editing features aren't supported here because that is only available on the paid version. Although, if simple converting is your problem, then this much better to use than Photoshop. If you want to learn how to fix the GIF file then follow these steps below.
Step 1. To turn your GIF to MP4 you must download the tool to your drive and set it up.
Step 2. To launch the converter by clicking the icon on your screen. Then drag the GIF file to the interface you want to be converted.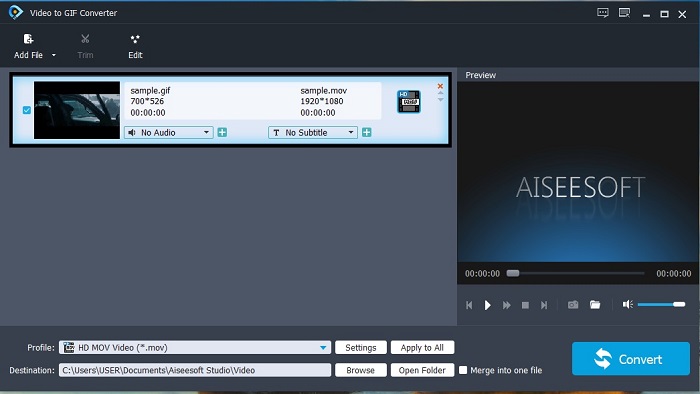 Step 3. Change the format to MP4 here on the submenu of the converter.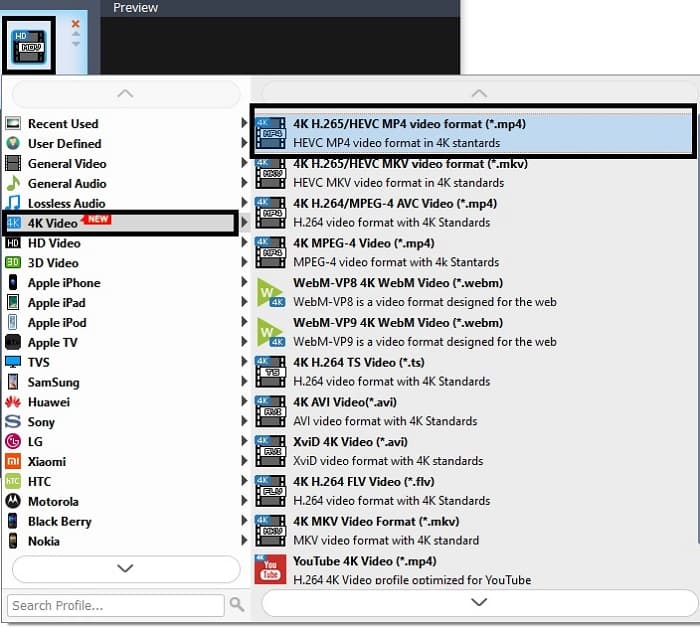 Step 4. Click the Convert to start the process of changing.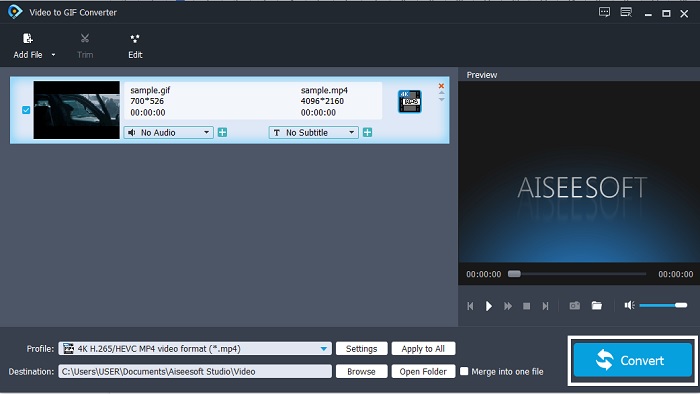 Step 5. After it is all done, go to the file manager and search for the file then watch and later share it.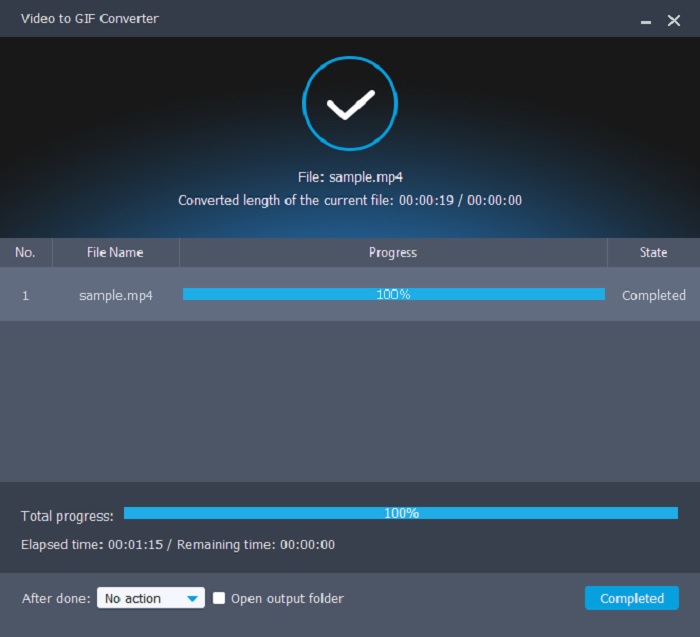 4. QuickTime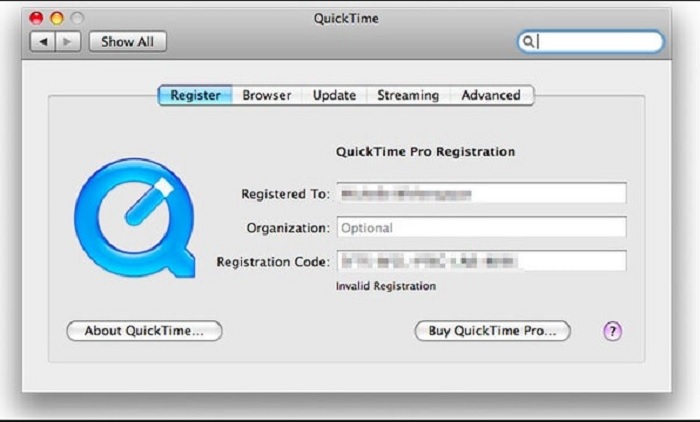 QuickTime supports almost all of the formats to be played here but just like Photoshop they have converting features as well. So, you can convert GIF to MP4 on QuickTime but just like Photoshop this tool is only intended for one purpose only. And that is to play video only and not on converting, if you try to use this as your converter. Expect to have a hard time on converting the audio because you will need to accomplish maybe 10 to 12 steps before you can convert.
Related:
How to Convert QuickTime to MP4
Part 3. 3 Best Solutions to Convert GIF to MP4 on iOS and Android
1. GIF Cracker - GIF to Video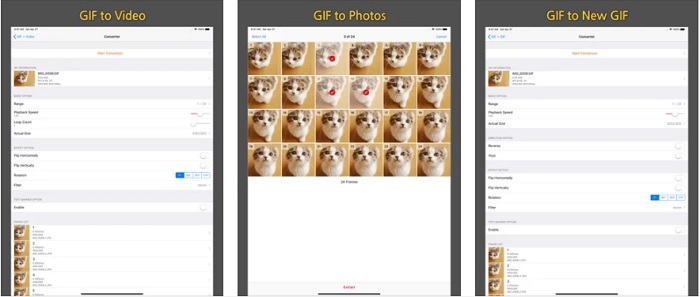 This app can be accessed on Android and iOS but the user interface isn't the same. The quality of the said GIF Cracker - GIF to Video isn't the same on the both programs. This tool is much better on iOS after receiving 4.3 stars and 2.7 stars on Android only. So, if you have an iOS, you better try to use this tool but if you are an Android user you can still use this. However, don't put your faith in here too much because it will be wasted because the old version of this tool is presented here.
2. GIF to MP4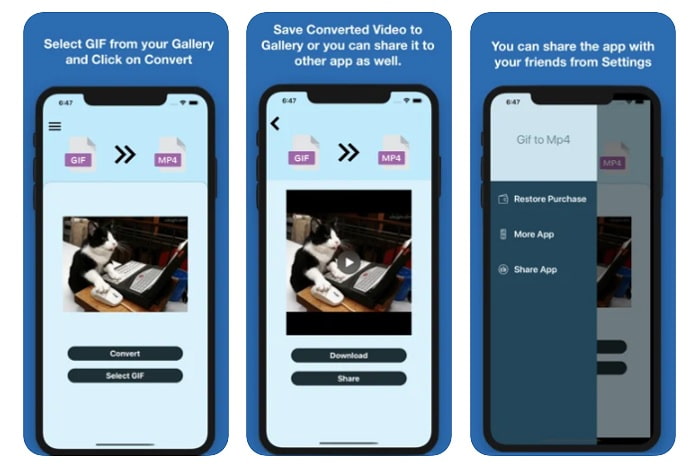 Convert GIF to MP4 on iPhone with the help of GIF to MP4. If you want to experience outstanding converting then try to use this app on iOS. So far, the ratings and reviews received by this tool are good and it has 4.7 stars. Although if you download this tool, it can do only a one-way process, which means you can't do editing in here just converting only. But that is why you're here, you're looking for the best converter you can use. In some cases, if the conversion is done you can't locate the file you just converted a minute ago. Also, it has no built-in library that composes all of your converted files.
3. Gif to MP4 Converter | Combine Gifs into Video
This tool can only be accessed on Android devices only. Gif to Mp4 Converter | Combine Gifs into Video has editing features unlike the first two tools presented you can use on your phones. Although it has editing features most of the users don't like to use this tool because it faces some unfixed bugs. But some of the users still use this as their converter because it is easy to use and multipurpose as you convert GIF to MP4 with transparent background.
Part 4. FAQs about GIF to MP4
Conclusion
All in all, it is now clear to us that converting GIFs is easy to do even on desktop, laptop, or phones. But you can do it effectively if you choose the FVC Video Converter Ultimate. So, don't waste your time with the cheap and unproductive tool if you can add your personal touch with this tool. Convert as many as you want in one go with FVC Video Converter Ultimate and later enhance and edit it. You deserve the best tool that produces a high-quality output and can only be achieved here in this tool.